Eric Krauss Cohen

March 4, 2018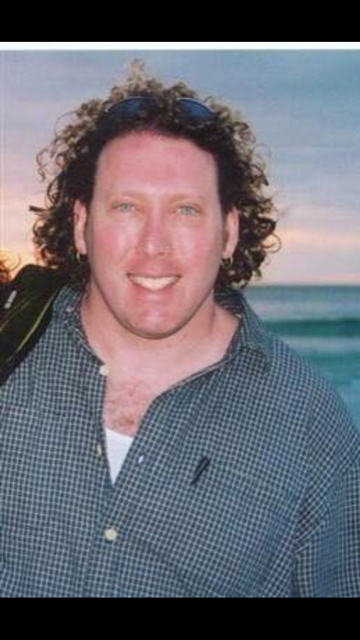 Visitation Information
March 7 2018 - 11:30 am
The Greater Pittsburgh Masonic Center , 3579 Masonic Way, Pittsburgh, PA 15237

Funeral Information
March 7 2018 - 1:00 pm
The Greater Pittsburgh Masonic Center, 33579 Masonic Way, Pittsburgh, PA 15237


COHEN, ERIC KRAUSS: On Sunday March 4, 2018. Beloved father of Max Devereaux. Loving son of Jay and Rita (Krauss) Cohen. Cherished brother of Lisa (Alan) Carney. Uncle of Jacob and Alan Carney. Also survived by many loving cousins. Eric graduated from The University of Pittsburgh with a Bachelors of Science Degree in Psychology. He received a M.A. in Clinical Psychology and an MBA, both from Duquesne University. He then received a dual Masters Degree from The University of Pittsburgh Katz School of Business in MIS and MSW. He was a member of Tyrian Lodge #644, Lodge Adlucem #812, Bushy Run Chapter, Mt. Moriah Council, York Rite, Chartiers Commandery, Scottish Rite, both Northern and Southern Jurisdiction, Syria Shrine and Tall Cedars. He became a 33rd Degree Mason. Eric was an extremely gifted musician on many levels. Services at The Greater Pittsburgh Masonic Center, 3579 Masonic Way (Ross Township) on Wednesday at 1 PM. Visitation at the Center one and one half hour prior to services (11:30 AM - 1 PM). Interment Beth Shalom Cemetery. In lieu of flowers, contributions may be made to Shriners Hospital for Children, Attn: Office of Development  2900 N. Rocky Point Drive, Tampa, FL 33607 or  Children's  Dyslexia Center, 3579 Masonic Way Pittsburgh, PA. 15237. Arrangements entrusted to Ralph Schugar Chapel, Inc. www.schugar.com

Condolences
Send Condolence
Had the chance to meet his sister today and my heart goes out to his family. From speaking with her for a few moments I am sorry I never had a chance to meet him because sounds like he was one in a million.
By Charlie Mossburg
- March 09, 2018
---
I am so very sorry for your loss.
By Helene Benes-Wolfarth
- March 08, 2018
---
My deepest sympathy to Eric's family and friends.
By Len Krauss
- March 07, 2018
---
Wishing you peace to bring comfort, courage to face the days ahead and loving memories to forever hold in your heart. My prayers for your family are steady and abundant...I am so sorry for your loss...he will live on forever in all that love him.
By Kellie Haldie
- March 06, 2018
---
LIsa and family, I am so sorry for your loss. I will keep you all in my prayers.
By Michael easter
- March 06, 2018
---
What a wonderful young man.. There are no words that can take away the ache in your hearts, but I hope that knowing he is in the Lords arms will bring you comfort. My thoughts and prayers are with you all.
By MARLENE WYKE
- March 06, 2018
---
We are with all of the Cohen and Krauss extended family in Spirit and Love... Eric will be missed by so many... Love from California, Becky and Tom
By Becky (Krauss) Mercer and Tom Mercer
- March 06, 2018
---
My deepest sympathies to Eric's family. May memories of happier times help you through your sorrow.
By Kathy Eury
- March 05, 2018
---
We're so sorry and can only imagine what your going through.
By Rosemarie and Wayne
- March 05, 2018
---