Kenneth W. Gordon

January 14, 2016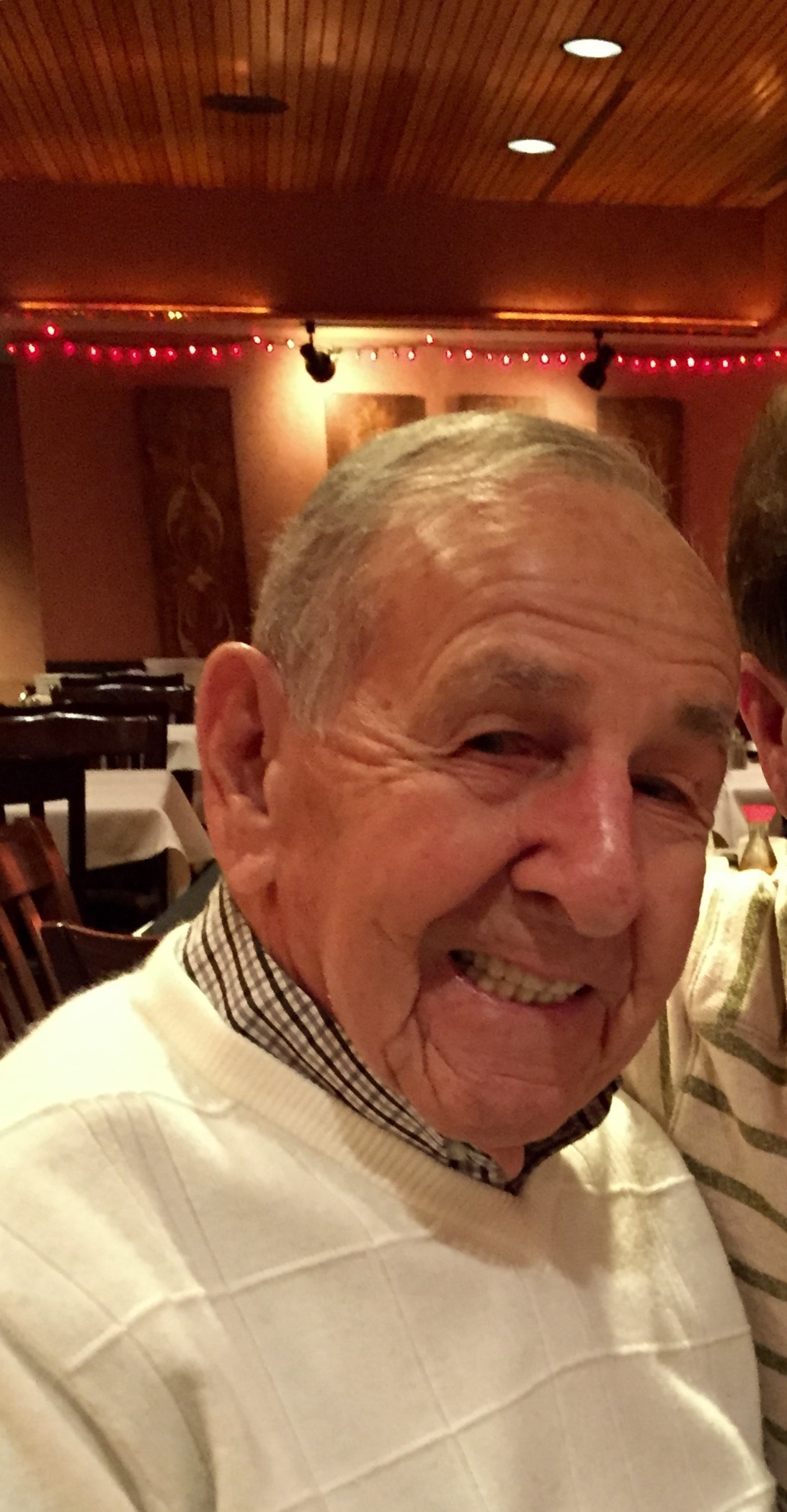 GORDON, KENNETH W.: On Thursday, January 14, 2016; Beloved husband of Barbara Akselrad Gordon and the late Elaine Kramer Gordon. Beloved father of Pamela (Albert) Glaser, Jr. of Wilkinsburg and Ellen Deedee (Joe) Hays of Nicholasville, KY.  Also survived by Charles (Jen) and Mark (Nellie) Dinovitz and Papa to Racquel, Pearce and Sophie. Brother of Marilyn Sobel of Los Angeles, CA. Mr. Gordon was a veteran of the United States 8th Air Force in WWII. He owned and operated Bloomfield Hardware for 47 years and was an avid golfer, bowler and dog lover. Services and interment PRIVATE. Contributions may be made to American Parkinson's Disease Association, 490 E. North Ave, Suite 500, Pittsburgh, PA 15212 or Western Pennsylvania Humane Society, 1101 Western Avenue, Pittsburgh, PA 15233. Arrangements entrusted to Ralph Schugar Chapel, Inc., family owned and operated.
Condolences
Send Condolence
Pam so sorry to hear of your Dad\'s passing away. I had the pleasure of meeting him at Charles Morris and even had dinner with him with my cousin Vi. We talked a little Jewish geography. I am so sorry for your loss. Barbara
By Barbara walkow
- January 31, 2016
---
Thank you for all your kind words and thoughts about my dad. I was very blessed to have him for almost 90 years. Pam
By Pam Glaser
- January 23, 2016
---
So sorry to hear about Kenny's passing. He was a kind man and he will be missed. My you cherish all the memories of his life.
By Jason golnick
- January 20, 2016
---
I am really sorry to hear about your father passing away. Roberta and Donnie
By Pam
- January 17, 2016
---
It was our privilege to have met Kenny, he was an exceptional man, not only for his accomplishments as a husband, father and grandpapa, but mostly for his character, his benign temperament, for his essential goodness that emanated every day. Life has separated and we were unable to see him the last years of his life, but we are certain that he endured his ailments with the same patience that was so innate in him. We are now a little sad, but we feel content thinking that he is now in a better place, who knows, maybe playing a little golf and free at last from life's stresses. Good bye, friend, we'll miss you.
By Dr. amd Mrs Raul Freidkes
- January 17, 2016
---
Kenny was loved by all of us. My deepest condolences to everyone.
By Shelley AKselrad Most
- January 16, 2016
---
Pammy, Deedee and Barbara, I am so sorry for your loss. I have fond memories of Uncle Kenny and will miss his warm and loving smile.
By Ricky Kramer
- January 15, 2016
---
All my prayers to you & all your family.May he rest in peace.
By Donna Pekarcik
- January 15, 2016
---
so sorry for your loss. Your dad was a great man, husband and father. We send our sympathy and love to you.
By BEVERLY & HOWARD
- January 15, 2016
---
Kenny was always smiling, especially when Barb was in the room with his little dogs. It was great they shared a lot of memories together. Love Ed & Jacque Akselrad
By Edward & Jacque Akselrad
- January 15, 2016
---