Doris L. Krause

January 17, 2016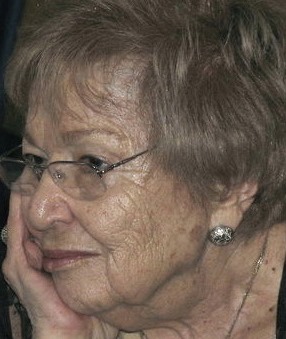 Funeral Information
January 19 2016 - 1:00 pm
Betty Rosenberg/Parkway Jewish Center Cemetery, Wilkins Township, PA 15235


KRAUSE, DORIS L: Passed away peacefully on Sunday, January 17, 2016; Beloved wife of the late Arthur S. Krause. Loving mother of Laurel Krause and the late Allison Beth Krause, a Kent State student protestor killed May 4, 1970. Graveside Services and Interment will be held on Tuesday at 1PM at Betty Rosenberg/Parkway Jewish Center Cemetery. Contributions may be made to Kent State Truth Tribunal, www.TruthTribunal.org/donate. Arrangements entrusted to Ralph Schugar Chapel, Inc., family owned and operated. www.schugar.com
Condolences
Send Condolence
Dear Laurel, Sending our deepest sympathy to you. It has been some years since we were together in Scotsdale at AAron\'s Bar Mitzvah. Harriett Schlesinger Friedberg and Sandra Friedberg.
By to Laurel Krause
- January 24, 2016
---
Dear Laurel, Your Mother and I spent so many pleasant hours together over the years. She was a wonderful and I cherish all the good times we shared. I\'ll never forget our weekly card games at the house that also included your dad and L.B. Your Mom was so special to me. With loving thoughts to you, Audrey and Eddie Silverman and the \"Girls\"
By Audrey & Eddie Silverman
- January 21, 2016
---
So sorry to hear of her passing. Wish we could be there to support you.
By Yael Fischman
- January 19, 2016
---
Laurel.......We have never met but I personally knew both of your parents for many years since they were very dear and personal friends to my late parents ( Ruth and Nathan Schwartz). Your mother was a very sincere and kind women that my siblings and I adored for many years. Please accept our most sincere sympathy over your loss............Steven Schwartz
By Steven Schwartz and Family
- January 18, 2016
---