Morris "Sonny" Gelman

August 22, 2016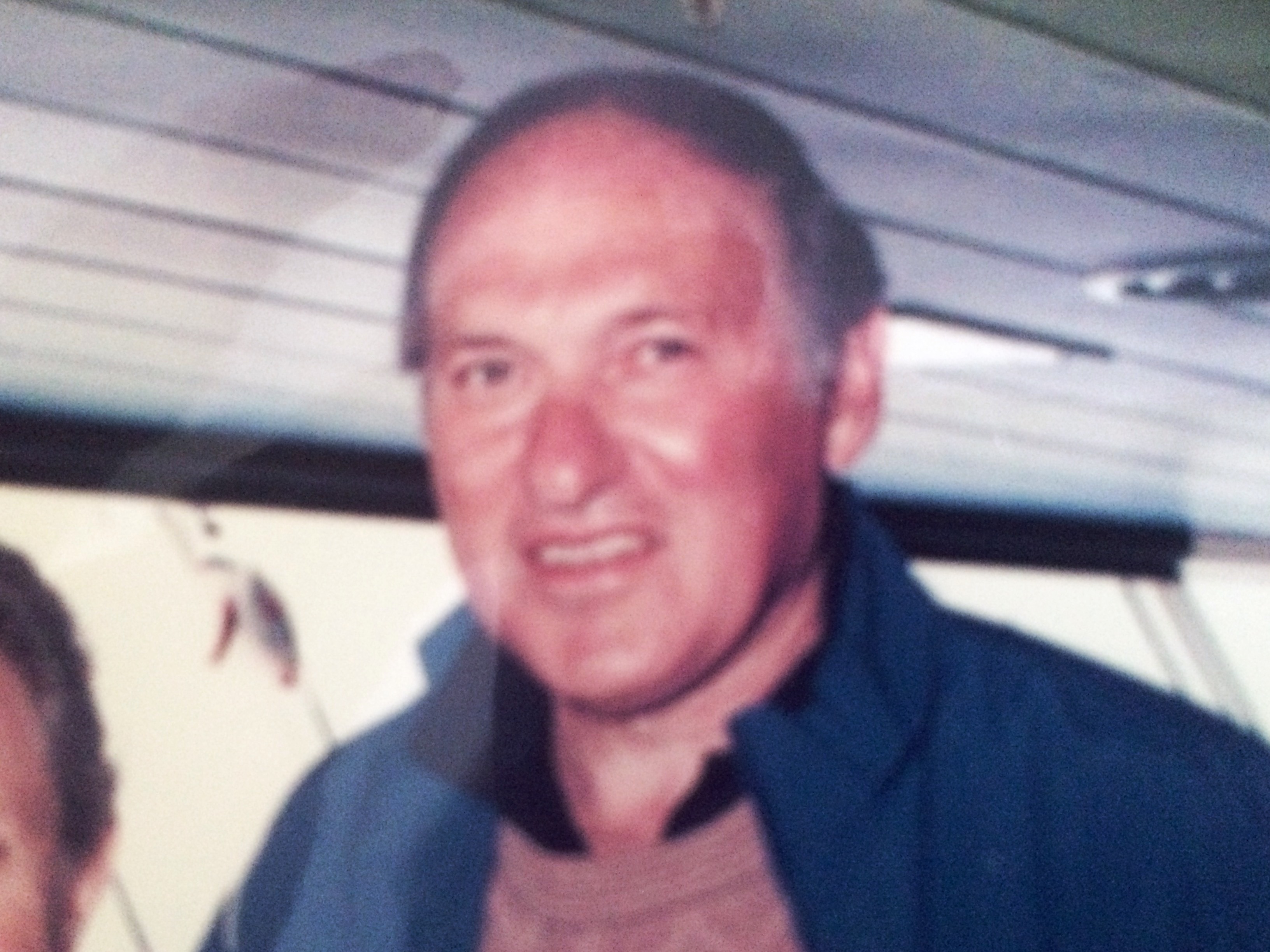 Funeral Information
August 24 2016 - 2:00 pm
Beth Shalom Cemetery, 1501 Anderson Road, Pittsburgh, PA 15209


GELMAN, MORRIS "SONNY": On Monday, August 22, 2016; loving husband of Marlene Gelman. Cherished father of Edward and Julie Gelman, Jane and Alan Mark and Marcy Gelman. Brother of Elaine Askenase, the late Robert Gelman and Harriet Miller. Brother-in-law of Ruth Gelman. Devoted "Pops" of Hannah, Leah, Andrew, Jordan, Tyler and Lucy Pearl. The family wants to thank his dear friend, Joanne Dean and loyal caregivers; Ron, Dan, Lonnie and Charles. Sonny was the owner of Gelman Loan for over 60 years. "See Sonny for Money". He was a graduate of Taylor Allderdice High School and the University of Pittsburgh. He also was a 1st Lieutenant in the United States Army. Graveside Services and Interment will be held on Wednesday at 2 PM at Beth Shalom Cemetery. Contributions may be made to the Parkinson Foundation of Western Pennsylvania, 575 Lincoln Avenue, Pittsburgh, PA  15202 or Jewish Community Center, 5738 Forbes Avenue, Pittsburgh, PA  15217. Arrangements entrusted to Ralph Schugar Chapel, Inc., family owned and operated. www.schugar.com
Condolences
Send Condolence
Aunt Marlene, Ed, Jane and Marcy. Words can't express how saddened I am to hear of your loss. Uncle Sonny was a tall, powerful and gentle man that will be greatly missed. I regret that I cannot be there during this difficult time.
By Tom Lang
- August 26, 2016
---
Am heart broken. He was our leader and protector all thru high school It seems like the old Tau Sigs are dwindling down to just a few of us. Please accept our most heart felt sympathy. He was a great pal I\'ll call you Love. David with Jeri
By David and Jeri Rose
- August 26, 2016
---
Dear Marlene, Ed, Janie & Marcy My deepest sympathies on the loss of your beloved Husband & father. May his memory be a blessing to those whose lives he touched.
By Paula Fingeret Rulin
- August 25, 2016
---
Uncle Sonny was a very warm and considerate person, and he was a great driving instructor. He is going to be greatly missed by all of us. I am very sorry that we can't be with you at this very trying time. Our sympathies go out to Aunt Mar, Eddie, Jane, Marcie and their families.
By Auvie, Nancy, Stacey, Matthew Malkin and families
- August 24, 2016
---
My he rest in peace
By Ira Stein
- August 24, 2016
---
Hello Aunt Marlene I am so sorry for your loss. Uncle Sonny was an incredible man and I will miss him. My heart goes out to you and the rest of the family. Please take care. Matt
By Matt Malkin
- August 24, 2016
---