Bertram "Bert" L. Katz

September 8, 2016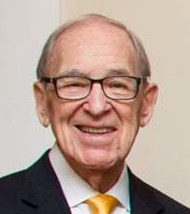 Visitation Information
September 11 2016 - 12:00 pm
Ralph Schugar Chapel, Inc., 5509 Centre Avenue, Shadyside

Funeral Information
September 11 2016 - 1:00 pm
Ralph Schugar Chapel, Inc., 5509 Centre Avenue, Shadyside


KATZ, BERTRAM "BERT" L.: On Thursday, September 8, 2016; Beloved husband of Flora Lee (Small) Katz. Beloved father of Jimmy Katz, Laura (Bruce) Lazar and Frannie (Ron) Oppenheimer. Zadie to Emily and Adam Oppenheimer and Lexi Lazar. Brother of the late Philip (late Shirley) Katz and the late Shirley (late Owen) Katz. Also survived by devoted nieces and nephews. Bert graduated from the University of Pittsburgh with a BA in Journalism in 1947. He started his career in advertising with the creation of Katz Spokane Advertising Agency. Bert later joined the family wholesale/retail meat business and owned and operated Tel Aviv Meat Market in Squirrel Hill. Throughout his life, Bert was devoted to family, Judaism, heritage, culture and Tzedakah.  He was a loving and supportive husband, father, grandfather, brother, uncle and friend. He enjoyed spending time with family and friends celebrating life's special moments. Services at Ralph Schugar Chapel, Inc., 5509 Centre Avenue, Shadyside on Sunday at 1 PM. Visitation one hour prior to services (12 Noon - 1 PM). Interment B'nai Israel Cemetery. Contributions may be made to Congregation Beth Shalom, 5915 Beacon Street, Pittsburgh, PA 15217 or Crohn's & Colitis Foundation of America, 5001 Baum Boulevard, Pittsburgh, PA 15213. www.schugar.com
Condolences
Send Condolence
I couldn't say it any better than my brother-in-law Bruce, above. Loved so dearly by Frannie, Laura and Jimmy, and such a wonderful and loving grandfather to Emily, Adam and Lexi. Bert, I will always remember how beautifully you spoke at Frannie's and my wedding, Emily's Bat Mitzvah and Adam's Bar Mitzvah. I am so glad we were able to share those happy occasions together, and so many others over the years. You were loved, are loved, and will be missed greatly. Ron
By Ron
- September 11, 2016
---
We have had the pleasure of knowing your son for many years as a co worker and more importantly a friend. Your legacy as s Father is shown through Jimmy and his stories about you are very dear. One of the greatest tributes was told to me by Jim, "he was my best friend". It doesn't get any better than that. Rest in peace.
By Nancy Fullerton and Friends at The College House
- September 11, 2016
---
For 20 yrs I had the privilege and pleasure to have Bert for a father in law. His love of family set a high standard that he has passed to all his family. Bert- you can truly rest in peace knowing you raised a great family. The word that is mentioned most to describe Bert was \"sweet\". Not bad Bert. You leave behind a legacy of love, family, devotion, kindness, support, spirituality and just being a nice guy. As I said, it was an honor knowing you. Love you, rest in peace.
By Bruce Lazar
- September 10, 2016
---