Janet Spear

March 19, 2017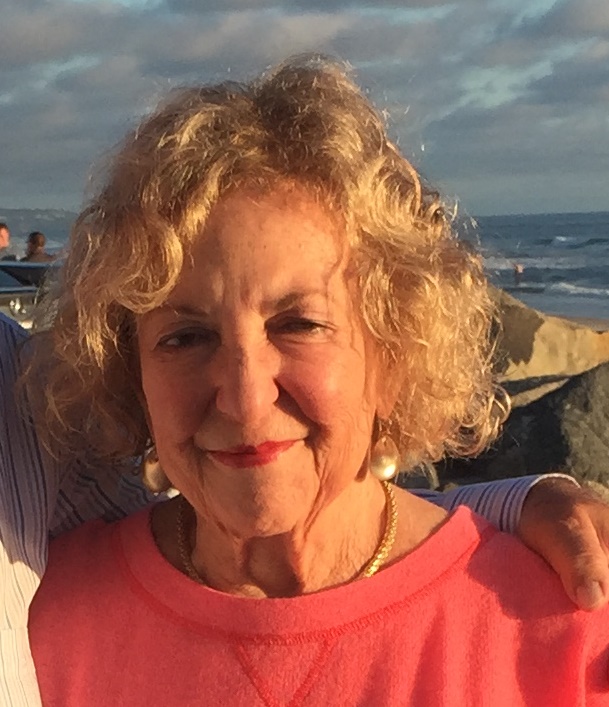 Visitation Information
March 21 2017 - 12:00 pm
Rodef Shalom Temple, 4905 Fifth Avenue (at Morewood)
Visitation will be held in the Aaron Courtyard 
Funeral Information
March 21 2017 - 1:00 pm
Rodef Shalom Temple, 4905 Fifth Avenue (at Morewood)
Funeral Service will be held in the main sanctuary 
SPEAR, JANET:  Age 77 of Squirrel Hill and Oakland, On Sunday, March 19, 2017; Beloved wife of John Spear. Loving mother of Jeffrey (Sheryl) , David (Jill), Douglas (Andrea).  Mother-in-law of Amy Spear.  Grandmother of Rebecca, Abigail, Matthew, Amanda, Natalie, Marni, Charlotte, and Archie. Daughter of the late Henry and Anne Cohen. Sister of the late Lawrence Cohen. Married to John for 55 wonderful years, Janet and John had a beautiful marriage - a real partnership of true love.  Janet's fierce and unwavering commitment to John and her family served as a fabulous lifelong example to everyone. Janet graduated from Taylor Allderdice in 1957 and from The University of Pittsburgh School of Education in 1961. She taught fifth and sixth grades at Wightman School from 1961- 1964 where she was beloved by her students.  After trading in her teaching for motherhood - her true passion - Janet volunteered for various community organizations, including National Council of Jewish Women, where she was a lifetime board member.  She worked as a professional at United Jewish Federation for 25 years leading the women's division, and divisions of lawyers and doctors.  Her special talent for planning and executing fundraising events set the standard in the community. In retirement Janet and John enjoyed traveling the world, winters in Key Biscayne, playing bridge and OSHER adult education classes.  Her true joy in life was her family, especially her children and grandchildren.  She treasured her lifelong relationships with so many special friends, who loved her dearly.  She leaves a legacy of excellence and commitment to others, whether serving on committees and boards such as the Rauh Jewish Archives, or in other meaningful ways throughout her life.  Janet loved life and will be sorely missed. Services at Rodef Shalom Temple, 4905 Fifth Avenue (at Morewood), on Tuesday, March 21, 2017, at 1 PM. Visitation at Temple one hour prior to services (12 Noon- 1 PM). Interment West View Cemetery of Rodef Shalom Congregation. Contributions may be made to Jewish Federation of Greater Pittsburgh, 234 McKee Place, Pittsburgh, PA 15213, National Council of Jewish Women, 1620 Murray Avenue, Pittsburgh, PA 15217, Rauh Jewish Archives, 1212 Smallman Street, Pittsburgh, PA 15222, or any other charity of a donor's choice. Arrangements entrusted to Ralph Schugar Chapel, Inc. www.schugar.com
Condolences
Send Condolence
John, I'm so sorry to hear of Janet's passing. You and your family are in my thoughts. May her memory be a blessing.
By Becca Ackner
- March 25, 2017
---
Jeff, Amy and the girls- so sorry to hear the sad news- thinking of you-Love Beth
By Beth Lampenfeld Lynch
- March 22, 2017
---
Our deepest condolences for your loss. Our thoughts are with the family. May your memories of Janet be a comfort to you during this sad time.
By Jay &a Jessy Stein
- March 21, 2017
---
John ,it is so sad to hear about Janet. The two of you were truly wonderful together. We will miss her.
By Pete and Mary Beth Cannon
- March 20, 2017
---
I am so sad to hear of Janet's passing. I enjoyed working with her at Federation and NCJW during.g my time in Pittsburgh. May her memory serve to give you peace.
By Karen Egorin
- March 20, 2017
---