Sheldon "Shelly" Goldstein

March 25, 2017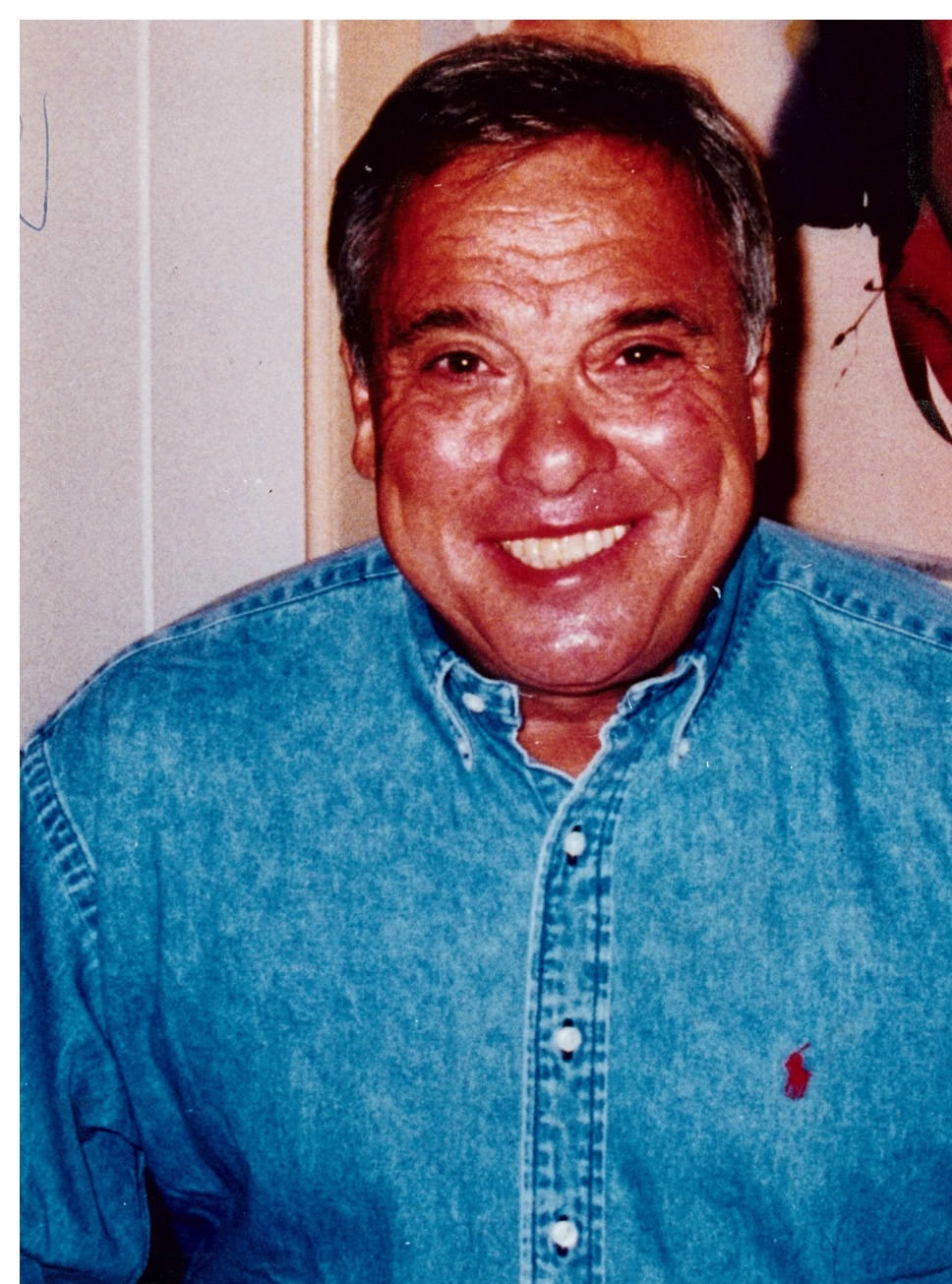 Visitation Information
March 28 2017 - 9:30 am
Ralph Schugar Chapel, Inc., 5509 Centre Avenue, Shadyside

Funeral Information
March 28 2017 - 11:00 am
Ralph Schugar Chapel, Inc., 5509 Centre Avenue, Shadyside


GOLDSTEIN, SHELDON "SHELLY": Passed away the morning of March 25, 2017. Shelly was born July 5, 1939 and grew up in the Oakland neighborhood. He spent much of his time on ball fields, basketball courts, and at his parents' restaurant on lower Fifth Avenue, Goldstein's Restaurant. Shelly attended Schenley High School where he excelled in baseball and basketball. After graduating he attended Marshall University on a college basketball scholarship. After one semester, Shelly left and joined the army. After his time in the army Shelly transferred to Slippery Rock University where he was an accomplished member of the swim team.  Shelly's passion for sports and athletics carried him into his professional career. After completing his master's degree at the University of Pittsburgh, Shelly became a teacher and coach at high schools in the Pittsburgh area. Shelly coached baseball at Mt Lebanon high school where they won several WPIAL and PIAA state championships in the 1980s and 1990s. Shelly also coached at Brashear High School where he became known as "Coach Gold". He won city championships in swimming and basketball while at Brashear. The 1994-1995 basketball season at Brashear was Shelly's crowning achievement when his team won the city league championship. He remained very close with the players from this team and followed them throughout their college careers. Shelly retired in 1995, going out on top. "One of my favorite things about going out with my uncle," niece Beth Goldstein Goldman laments, "is when his players would recognize him all of these years later. It was really special to hear the students share their favorite 'Coach Gold' memory with him. He was a positive male role model for so many of his students."  Shelly was inducted into the Jewish Sports Hall of Fame (JSHOF) of Western Pennsylvania, an organization known for giving back to youth sports in the community, for coaching. Shelly served as president for the JSHOF and was a board member for over thirty years. In his retired years, Shelly enjoyed traveling to visit friends, golfing, and attending Pittsburgh sporting events. He rarely missed a home Pitt football or Steelers game with his brother Bob. Shelly resided in Mt Lebanon for thirty years and was an active member at both the South Hills and Squirrel Hill Jewish Community Centers. Shelly was a character who was always joking with his friends and having fun. For several years, he dressed as Santa Claus for families of the Pittsburgh Penguins during the holidays, humbly accepting Penguins tickets in exchange for his services. Shelly was also a locally famous Simon Says caller. Shelly was very special and loved by everyone who knew him. Shelly is survived by his brother Bob (Linda) Goldstein, niece Beth (Jeremy) Goldman, and nephew Michael (Maggie) Goldstein. Also survived by daughter Araan (Doug) Burnett and grandchildren Megan and Macey.  Shelly is preceded in death by his parents, Murray and Hilda Goldstein, and brother Harry (Roz) Goldstein. Shelly leaves behind, cousins, and friends across the country, as well as the countless students whose lives he positively impacted. Services at Ralph Schugar Chapel, Inc., 5509 Centre Avenue, Shadyside on Tuesday at 11 AM. Visitation one and one half hour prior to services (9:30 - 11 AM). Interment Tree of Life Memorial Park. In lieu of flowers, donations can be made to the Jewish Sports Hall of Fame, located at 5738 Forbes Avenue, Pittsburgh, PA 15217. A memorial scholarship fund for high school senior athletes has been set up in Shelly's memory. www.schugar.com
Condolences
Send Condolence
My deepest condolences to Coach Goldstein's family...I was blessed to be on his 1986 City Championship swim team at Brashear High School. Coach was always a straight shooter who cared about all of the athletes. He taught us to practice hard, but to have fun doing it. Now an adult, I'm impressed with his skill to herd the cats and keep us all on track! Amazing Man! God bless Coach Goldstein and all he instilled in so many of us! Rest well...You've earned your reward!
By Jim Kepka
- April 11, 2017
---
Bpb and to all of your family, You have our deepest sympathy on the passing of your brother. May he rest in peace.
By Soralie and Ed Goldfarb
- March 31, 2017
---
My deepest sympathy to Coach Goldstein's family. He was a wonderful teacher and friend. My greatest memory was as a 10th grade student and I did not know how to swim, he asked me if I would like to be manager of the swim team. Told him I did not know how to swim, he said he needed someone to help him with the scoring and time keeping!!! What an honor and privilege it was for me to know him.
By Dave Brace
- March 28, 2017
---
Bobby, Just heard the sad news about Shelly. You have my deepest sympathies. I\'ll always remember what a kind and wonderful man he was. We shared lot\'s of good times together. Your friend, Billy Greenberg Dallas, TX
By Billy Greenberg
- March 27, 2017
---
Shelly was my 7th grade gym teacher at Overbrook elementary school in 1964. He was the most kind, gentle teacher and person I had ever meet. He taught me basketball, volleyball, and humility! Years later after graduating from college and work for 15 yrs. I meet Shelly at Brashear HS. He was still handsome as ever and still coaching, helping young people find there way! Shelley was "all that!" What a man! Just thinking of Shelly brings a smile and thought of a great and kind human being. I am lucky having knew Shelly!
By Pete Mamula
- March 27, 2017
---
;Bobby: My deepest condolences to you and your family. You have so much to be proud of having a brother like Shelly. Everybody loved and adored him, always n=had the biggest smile and a happy hello to everybody.. He always loved to tell me I go swimming every day, and he loved it.
By Jay Stein
- March 27, 2017
---
Bob: My sincerest condolences on the loss of your brother. I knew Shelly when we played handball at the Y. I enjoyed the games and the conversations afterward when we went to dinner together. RIP Shelly
By Marvin B Chosky
- March 26, 2017
---
What a loveable guy.
By Ron rothaus
- March 26, 2017
---