Dr. Barry C. Lembersky

April 13, 2017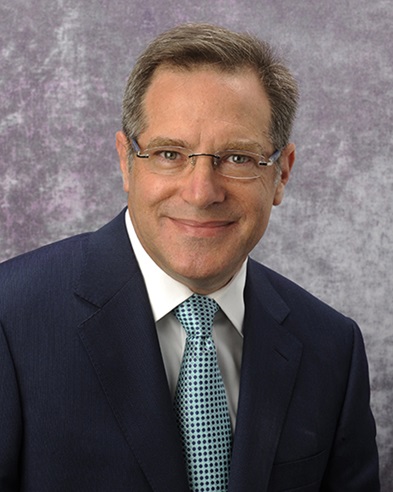 Funeral Information
April 18 2017 - 10:00 am
Temple Sinai, 5505 Forbes Avenue, Squirrel Hill


LEMBERSKY, DR. BARRY C., 61, a dedicated and well-respected oncologist at UPMC, died suddenly on Thursday, April 13, 2017. A graduate of the Medical College of Pennsylvania, Dr. Lembersky treated thousands of patients for breast, colon and pancreatic cancer for more than 30 years. His compassion for his patients and expertise in cancer treatment were well-known in his offices at the Hillman Cancer Center and Magee-Women's Hospital. Dr. Lembersky's kindness reached beyond his practice. He was a devoted supporter of The Aleph Institute, a non-profit that provides financial, emotional and spiritual assistance to Jews in prisons and mental institutions. His acts of compassion throughout his life embraced the institute's motto - Because No One Should Be Alone or Forgotten. Twelve years ago, Dr. Lembersky created the Patient Assistance Fund to help cancer patients meet the challenges of paying for basic living expenses while receiving treatment.  The foundation raised more than $1 million and Dr. Lembersky often expressed his pride and gratitude that every penny went directly to patients in need. He was committed to the next generation of oncologists, mentoring Fellows and hosting an annual dinner at his home at the end of the year. His dedication at the University of Pittsburgh's School of Medicine won him a distinguished teaching award. To his close friends, colleagues and family, Dr. Lembersky was a character with endearing quirks and unusual, varied interests. He loved the history of Homestead where he lived as a young boy.  He supported the small Homestead Hebrew Cemetery where his parents, grandparents and great-grandparents are buried. When he learned that genealogist Tammy Hepps was researching the Jewish community of Homestead, Dr. Lembersky helped support her research, spending hours answering her questions, making helpful introductions and giving her a much needed car. Several years ago, Dr. Lembersky decided to create his own compost in his backyard, watching over his worms as they turned food scraps into rich soil for his wife's garden. He was passionate about physical fitness, getting stronger, and challenging himself. He boxed, skied, played golf, biked, and took Pilates classes. He recently participated in the Tough Mudder Obstacles race and as one of the oldest of his colleagues on the team, he was proud to finish climbing, crawling and running through miles of muddy obstacles. Dr. Lembersky had a flair for writing creative and meaningful letters and notes. In fact, many people thanked him for his thank you notes. He even collected the junk mail that came to the house for his children, just so he could forward it to them with a loving note of his own. He loved traveling with his large family and close friends, especially relishing the trips with his brother, sister, and in-laws. He is survived by his wife, Diane Faust; son, David; and daughter, Abby; a brother, Dr. Robert (Sue) Lembersky of Knoxville, TN; and a sister, Roberta (Marven) Goodman of Montreal, Canada as well as an adoring extended family. Services at Temple Sinai, 5505 Forbes Avenue, Squirrel Hill on Tuesday at 10 AM. NO PRIOR VISITATION. Interment Homewood Cemetery. The family requests memorial donations be made to the Aleph Institute, 5804 Beacon St., Pittsburgh, PA. 15217. Website: www.alephne.org. Phone: 412-421-0111. Arrangements entrusted to Ralph Schugar Chapel, Inc. www.schugar.com
Condolences
Send Condolence
Deepest Sympathies to one of the greatest Doctor's at Shadyside Hospital. Your Time and Service will be honored forever. Much Respect and Sympathies to his entire family.
By Dr. B Steinberg & Family
- April 20, 2017
---
Lamberski family.. My deepest sympathies to all. He was an amazing man. He treated my husband for Stage IV colon cancer and he was the kindest man my husband and I ever met. From the beginning of his treatment he put my husband at ease. My family and I were so touched when he showed up at my husband's viewing. He truly was an incredible man.
By Debbie Gyke
- April 18, 2017
---
Barry and I were cousins by marriage but we were very close during our AZA days in the Mon Valley. We spent many hours planning and attending BBYO events. Many of those were at Nemacolin Country Club. Although we lost contact after high school, I maintained very many memories from our childhoods. His step-father (Joe Goldberg) was our chapter\'s advisor and my mother\'s uncle. I am very saddened by his passing and pray that his memories will be a source of comfort and support for his family, friends, and patients. Rest in peace my AZA brother. Jeff
By Jeffrey Stern, DDS
- April 17, 2017
---
To the Lembersky Family: I do not have the words to take your pain away. I do want you to know this though. My husband, only 42, died in September. He was admitted to the hospital for pneumonia and delirium. While Dr. Lembersky only saw him one time while rounding at the hospital, he made a huge impact. He saw through the delirium, and saw my husband as a person, and not just another patient. He was the one who said that my husband needed to get back on treatment right away. He made sure that it was scheduled. I appreciated his care so much, and how I wished that he could have taken care of my husband for the remainder of his hospital stay. Dr. Lembersky also sent me a sympathy card in the mail, and just like it was stated in his obituary, I truly wanted to thank him for his card--he saw so many patients, and yet, he took the time to send us a card. Not many people do that. I am grateful that he was able to care for my husband for that one day. I am so sorry for your untimely loss, so, so, sorry.
By Mala Shah
- April 17, 2017
---
Diane and family, I am so sorry to hear of Barry's passing. May God comfort you.
By Karen Baughman
- April 17, 2017
---
Bertie and Marven, our deepest profound and personal condolences to you and the family on this very sad news. May the family be spared any more sorrow. Please know that our thoughts are always with you.
By Sheldon and Elaine Lang
- April 17, 2017
---
The Lembersky Family - It's with deep sadness that we learned about the passing of Dr. Lembersky. He is responsible for saving my husbands life in 1997 and 2001. When we initially met him at AGH we immediately felt comfort and compassion from him. Even after we followed him to UPMC he never forgot my husband was his first patient at AGH and I've always believed he was put there to save my husbands life since his type of cancer was rare but Dr Lembersky already had knowledge regarding this form of the disease. He was a man of great wisdom and understanding and will always have a very special place in our hearts, as I'm sure he has touched the lives of so many of his patients and their families. May you all find peace, comfort and courage in the upcoming days and may you hold on to all of the cherished memories you shared, forever in your hearts.
By Lynn Long
- April 17, 2017
---
We are simply devastated. Barry was a close friend and now he is closer. Pittsburgh has lost a great physician. Barry, you will be ever dearly missed.
By Pervaiz and Lubna Rahman
- April 16, 2017
---
My deepest sympathy to the Lembersky family. Barry has treated my mother, my sister and I all for breast cancer. I was scheduled to see him this Tuesday. He will always have a place in my heart. I will miss you.
By Patty Thomas
- April 16, 2017
---
So very sad to hear of Dr. Lembersky's passing. I remember him well as an Ellis dad always supportive of Abby's education. He was witty and made her teachers feel at ease during conferences, What a tragedy for Pittsburgh and the medical community. May you be comforted among the mourners of Zion.
By Marian Salamon
- April 16, 2017
---
The Lembersky Family: I was so sorry to hear about Barry. I was Barry's first protocol nurse when he came to work at the Pittsburgh Cancer Institute. He was also good friends with my husband, Dr. John Delaney when they were both at Harmarville. He also treated my husband for pancreatic cancer, a fight he lost in November right after Thanksgiving. Barry treated him as if he was family and I will always be grateful.
By Rose Delaney
- April 16, 2017
---
There are no words to describe the shock and sadness in the loss of Dr. Lembersky, as a member of the Hillman Family who worked with him. My heart goes out to his family and friends during this heartbreaking time, Keeping all in prayers. He shall be greatly missed!
By Donna Lee Irwin
- April 16, 2017
---
Lembersky Family: My deepest sympathy. I want to thank you for sharing Dr. Lembersky with my mother, myself and my entire family. My mother was diagnosed with Stage IV breast cancer 4 years ago. We were recommended by Dr. Shocker to visit Dr. Lembersky. From the very first visit, Dr. Lembersky truly listened and cared for my mother with great kindness, compassion and knowledge. He truly made a significant impact in all of our lives. Dr. Lembersky was special in the eyes of so many and will truly be missed. Be comforted knowing that he assisted others in their most difficult times in a kind and compassionate manner. Treasure your memories.
By Christa Stipanovich and Family
- April 15, 2017
---
I am so sad to hear of the passing of Barry. He was a wonderful colleague to my late husband,Merrill Egorin, and they shared so many common goalscorer of the UPCC. My heart is with all of you..I know all too well how this tragedy feels.May his memory give you strength and your family give e you love.IAEAS
By Karen Egorin(Baltimore,MD)
- April 15, 2017
---
Dr. Barry you have been and always will be my hero.
By Sara Boggess
- April 15, 2017
---
Dear Lembersky Family, I am so very sorry and saddened by the passing of Dr. Lembersky. You all have my deepest sympathy. I met Dr. Lembersky over 30 years ago and have worked off an on with him over the years. I hold him in the highest regard as one of the brightest and best oncologists I have ever worked with. He was an excellent clinician and took phenomenal care of his patients....I will miss him. Kristine Connelly RN
By Kristine Connelly
- April 15, 2017
---
Dear Diane My deepest sympathies to you and your children. I have known Barry since I was a medical resident. I have fond memories of him and can still picture him rounding on the floors at Presby. Such a loss for the medical community. May he rest in peace. Miki Fato
By Michelina Fato
- April 15, 2017
---
Dear Mrs. Lembersky: Heard doctor's passing from Fr. Mike Greg. My deepest sympathy to you and your family. I've known doctor for 16 years. He treated and saved the life of my friend. He was a very special man who gave his life to saving people. Please know that you and your family are in my prayers. I will have mass for Barry at McGuire in the coming week. God bless you! Sister Thaddeus
By Sister Thaddeus
- April 14, 2017
---
I knew him for long time. He was a great teacher, great and friendly colleague. And of course a superb oncologist. Every one will miss him. May God bless his departed soul.
By Mohammed islam
- April 14, 2017
---
I am terribly sad to read of the passing of Dr Lembersky, who I met several times as he treated my brother in law before his passing almost 9 years ago,Since that day he has shown tremendous caring and friendship toward my sister and her children and been a mensch in every way humanly possibly.The world has lost a giant of a man.May you somehow find consolation through these most difficult times and in the days ahead.May the space that is void in your hearts find solace in the wonderful memories his family has,and in the memories of those with whom he shared such a special connection.
By Anonymous
- April 14, 2017
---
Diane, Abby and David: Our deepest sympathy on the passing of your Husband and Dad. Such great memories together with the Reese\'s over the holidays. Our thoughts and prayers are with you during this difficult time.
By Carl & Alexis Mancuso and Family
- April 14, 2017
---
I was so very saddened to hear of Barry's passing. I worked for him both at AGH and UPMC and enjoyed every minute of it. He was not just my boss, he was my friend. He had a heart of gold and as big as all outdoors. I am sure his patients will miss him terribly. We was a great doctor. Mp
By Suzanne Pozzani
- April 14, 2017
---
Diane, Abby and David & Fam. My condolonces, I am so saddened by your loss. Barry was a mentch, good hearted and concerned for a fellow man. His compassion was boundless and went out of his way to help others. He will be so missed both personally (as a good friend) and at the Aleph Institute, where he dedicated hundreds (if not more) of hours as a board member, treasurer and project leader. May you find comfort with the good and light that Barry brought to this world, and a selfless life he lead and the many hundreds and thousands of patients, he went beyond the call of duty to help and support in their pain.
By Rabbi Moishe Mayir Vogel
- April 14, 2017
---