Miriam H. Gottfried

May 2, 2017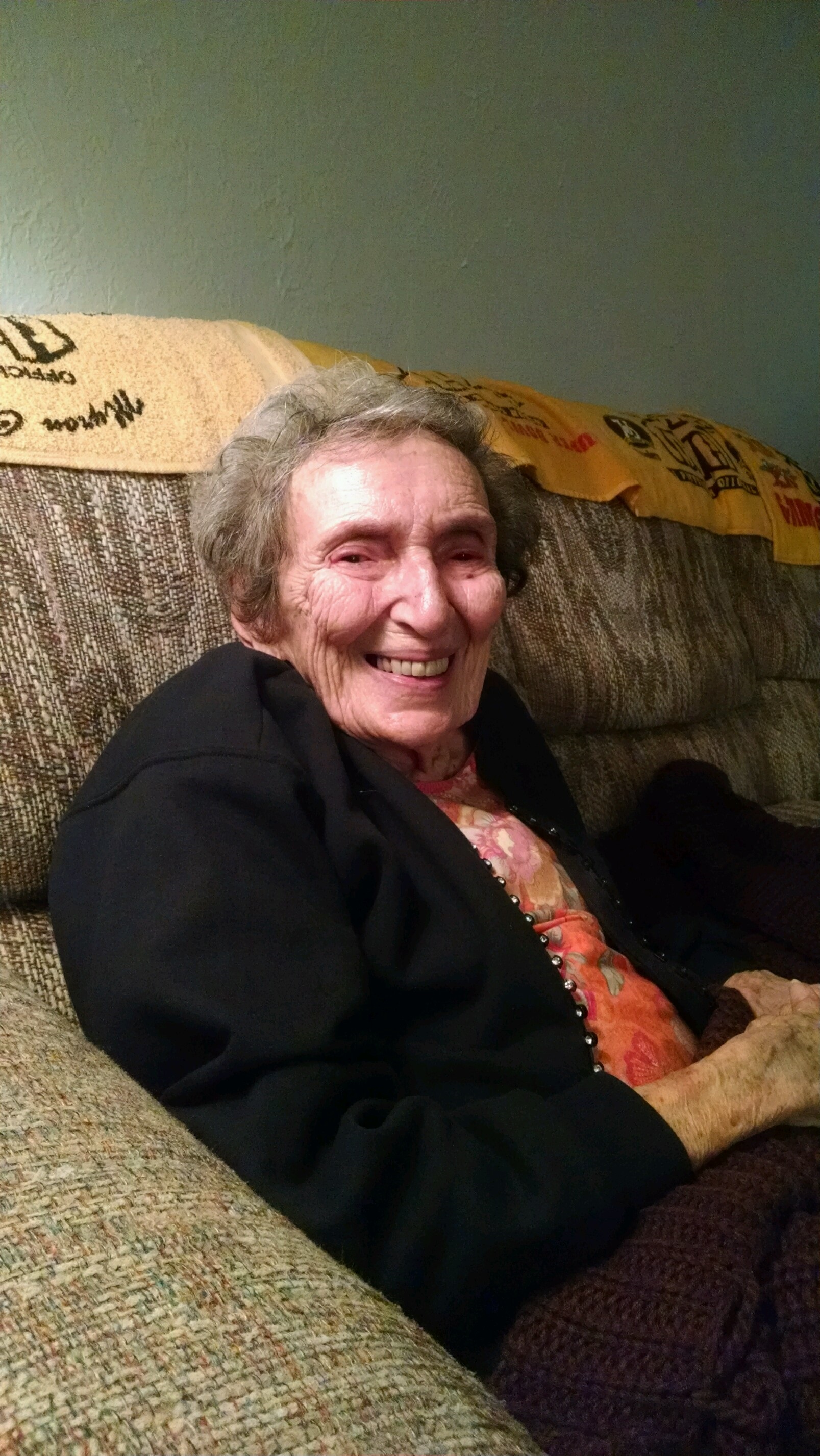 Visitation Information
May 4 2017 - 10:00 am
Ralph Schugar Chapel, Inc., 5509 Centre Avenue, Shadyside

Funeral Information
May 4 2017 - 11:00 am
Ralph Schugar Chapel, Inc., 5509 Centre Avenue, Shadyside


 GOTTFRIED, MIRIAM H.: On Tuesday, May 2, 2017; Beloved wife of the late Herbert Gottfried. Beloved mother of Bonnie (Alan) Huffman, Carol Black (Robert Gomola), Richard Gottfried, DMD (Peg Durachko, DMD) and Debi (Don) Salvin. Sister of the late Edith, Fannie, Leah and Jeannie. Sister-in-law of Dr. Harry Binakonsky. Loving "Mommir" of Matthew, Sarah, Jessica (Sean), Samuel (fiancé Lisa) and the late Brian (Lisa). Great-grandmother of Jacob, Miles and Lilly. Miriam was a retired teacher at Uniontown High School. She was an active member of Tree of Life in Uniontown as well as Hadassah. She retired to Boca Raton, FL where she golfed and played bridge into her nineties. Services at Ralph Schugar Chapel, Inc., 5509 Centre Avenue, Shadyside on Thursday at 11 AM. Visitation one hour prior to services (10 - 11 AM). Interment Holy Society Cemetery, Hopwood, PA. Contributions may be made to New Light Congregation, 1700 Beechwood Boulevard, Pittsburgh, PA 15217. www.schugar.com
Condolences
Send Condolence
We both are very sorry for your loss..
By David and Karen Eardley
- May 04, 2017
---
Dear Don and Debi, Our deepest sympathies are sent to you this day on the loss of Debi's Mom. No matter how old we are or how led our parents are when they pass, there is a void left in our lives. May that void be filled with happy memories.
By Barb & Terry Peterson
- May 03, 2017
---
Miriam, MAY YOUR SOUL REST IN PEACE! MAY THOSE WHO MOURN YOUR LOSS MOST DEEPLY BE BLESSED WITH COMFORT, COURAGE, AND STRENGTH!
By Kathleen and James Berger WWME Community
- May 03, 2017
---
To all of the Hirsch Branch of our family, our deepest condolences. Like all of the Hirsch girls, she lit up the room with a mega-megawatt beautiful smile. You all are in our thoughts. ahava, sue and stu
By sue and stu rutkin
- May 03, 2017
---
Dear Richard: We are so sorry to hear of the passing of your mother. Baruch Dayan Emet. May you have wonderful memories of her.
By Barbara & Brian Cynamon
- May 02, 2017
---