Joni Beth Feldman

October 21, 2017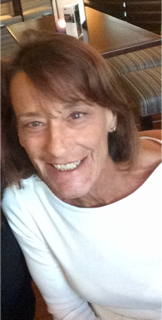 Visitation Information
October 25 2017 - 12:00 pm
Ralph Schugar Chapel, Inc., 5509 Centre Avenue, Shadyside

Memorial Information
October 25 2017 - 1:00 pm
Ralph Schugar Chapel, Inc., 5509 Centre Avenue, Shadyside


FELDMAN, JONI BETH: Age 62, of Squirrel Hill has suddenly passed away on Saturday, October 21, 2017 at UPMC Presbyterian Hospital. Born in Pittsburgh on May 11, 1955, Joni was the daughter of Selma and the late Mervin Feldman. She attended Chatham University where she studied Social Work. She then devoted herself to helping children, their families, and the community in any way that she could. Her generous, free spirit will be missed by many. She is survived by her mother Selma Feldman, her sister Wendy Lamfrom, nephew Brian Lamfrom and his wife Traci, and greatniece and greatnephew Averi and Caden Lamfrom, whom she adored. She was preceded in death by her father Mervin Feldman. A memorial service will be held at Ralph Schugar Chapel, Inc., 5509 Centre Avenue, Shadyside on Wednesday at 1 PM. Visitation one hour prior to services (12 Noon - 1 PM). Interment PRIVATE. In lieu of flowers, memorial donations may be made to the Special Needs Programming at the JCC of Squirrel Hill, 5738 Forbes Avenue, Pittsburgh PA 15217 or Animal Friends, 562 Camp Horne Road, Pittsburgh, PA 15237. www.schugar.com

Condolences
Send Condolence
So sorry to hear of Joni's passing. Many wonderful childhood memories of happy times with our family and the Feldmans. My sincere condolences.
By Bill and Leslie Ackerman
- October 25, 2017
---
Ellen & Family, I am so sorry for your loss. You and your family in Pittsburgh are in my thoughts and prayers.
By Pamella
- October 24, 2017
---
I'm was so sorry to hear about Joni. She was a special person & will be missed. Her love for others, animals and service was an example to us all. My deepest sympathy to her family.
By Marcy Fenell
- October 24, 2017
---
SO Sad to learn of Joni's passing. Looking back to Junior High @ Peabody, Joni was Always a true friend, we shared much. With Sincere @ Deepest sympathies to Wendy @ Family. ♥🔯💮
By Terrie Caplan Johnston
- October 23, 2017
---
Joni was a wonderful support to my daughter in the City Connections program. She shared her love of animals with my daughter by coaching her in her volunteer at an animal shelter and helped create a positive experience for a young lady who wants to overcome her limitations and be employed working with animals some day. What a loss this must be to Joni's family. I am so sorry.
By Audrey Rasmusson
- October 23, 2017
---
My sincerest sympathies to the family. I so enjoyed Joni . We volunteered at J cafe together and had met several times for lunch . She was such a lovely person and I will miss her so much. Her passing is such a loss to all who knew her.
By Susan Kozay
- October 23, 2017
---
Always friendly, always sweet, devoted to helping children in various ways. Joni will be fondly remembered by both of us.
By Jim and Susan Wetzel
- October 22, 2017
---
Wendy and family - I'm so very sorry to hear of Joni's passing. My sincere condolences to you. While she and I had infrequent contact through the years, she was always a dearly cherished friend in my heart. Saying prayers for you and Joni.
By Lynn Bleckman
- October 22, 2017
---