Frank P. Gottlieb

October 24, 2017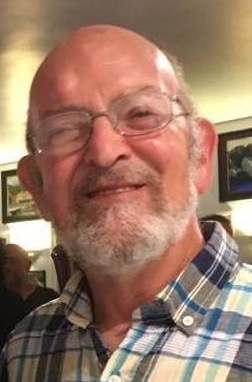 Visitation Information
October 26 2017 - 10:00 am
Ralph Schugar Chapel, Inc., 5509 Centre Avenue, Shadyside

Funeral Information
October 26 2017 - 11:00 am
Ralph Schugar Chapel, Inc., 5509 Centre Avenue, Shadyside


GOTTLIEB, FRANK P.: On Tuesday, October 24, 2017. Beloved son of the late Abraham and Nettie Bondy Gottlieb. Beloved brother of Florence Gottlieb Krakoff (late Samuel) of Industry and Marcus A. Gottlieb (Carole) of Pittsburgh. Nephew of Janet Bondy Eisen (Bernard). Uncle of Richard Krakoff, Lisa Krakoff Biancucci (Richard), Michael Gottlieb (Laurie), Linda Gottlieb Gordon (Alan), Amy Gottlieb Cook (David) and the late Daniel Krakoff. Also survived by many cherished great and great-great nieces and nephews, numerous cousins and countless friends. Raised in Midland, PA, Frank was a journalist who graduated from Duquesne University. He was a Vietnam Veteran and former News Director at KQV News Radio. He was the recipient of the Golden Quill Lifetime Achievement Award in 2011. Services at Ralph Schugar Chapel, Inc., 5509 Centre Avenue, Shadyside on Thursday at 11 AM. Visitation one hour prior to services (10 - 11 AM). Interment Temple B'nai Israel Cemetery, McKeesport. Contributions may be made to a charity of the donor's choice. www.schugar.com  

Condolences
Send Condolence
My condolence goes to the Gottlieb family for the loss of your loved one. During this time of grief and sorrow, please find comfort, joy and the peace of mind that only God can give. He promises to soon reunite you with Frank to live forever on His new paradise earth where death will be no more, neither will pain and suffering.(Revelations 21:1-4) What a wonderful day that will be.
By Lisa C. Brown
- October 28, 2017
---
Frank, or as my adult children still refer to him as Uncle Frank, was a dear dear close friend. It\\\'s not often work relationships turn into personal ones, but Frank long ago became part of our family and we will miss him terribly. God speed, Frank!
By Peter Tours
- October 26, 2017
---
To the Gottlieb Family, Very sorry to read of your loss of Frank. He was a very good man and an excellent reporter, totally devoted to the truth and to making sure his listeners knew exactly whet was going on in the Pittsburgh area - and the world. Frank was also dedicated to his alma mater, Duquesne University, and always talked about Duquesne, where we both graduated from in the 60's, every time we ran into each other at the Greenfield Giant Eagle. I miss his early morning calls during the 80's and 90's when I was in office -- he always gave me a chance to comment on any issue that affected Allegheny County. Frank will be deeply missed by the countless people whose lives he touched in such a possible way. May he rest in peace.
By Larry Dunn, former Allegheny County Commissioner
- October 26, 2017
---
To the Gottlieb Family: Frank was a pillar of journalism in Pittsburgh for decades. He handled a stressful job with sound judgement and good humor. He was among the first media representatives I worked with in my early corporate media relations career and was an influence on me throughout my 40+years that paralleled his career. Congenial, helpful and supportive -- that was Frank! My prayers go out to all of you.
By Diane C. Wuycheck
- October 26, 2017
---
So sad to learn of Frank's passing. He was one of the really good guys in the radio biz. Always enjoyed talking with Frank and hearing stories from the late '60s on the early days of freaky free-form FM radio. Frank was one of the founding DJs of the art form at WAMO-FM, predating KQV-FM/WDVE and WYDD-FM by four to five years. A walking encyclopedia of Pittsburgh media. Frank - say hello for me to "Brother Love". My thoughts are with Frank's extended family… he will be remembered.
By Ed Barrett
- October 26, 2017
---