Lloyd Karl Seiavitch

April 7, 2018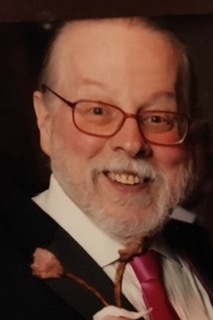 Visitation Information
April 12 2018 - 12:00 pm
Ralph Schugar Chapel, Inc. 5509 Centre Avenue, Shadyside 15232

Funeral Information
April 12 2018 - 2:00 pm
Ralph Schugar Chapel, Inc., 5509 Centre Avenue, Shadyside 15232


SEIAVITCH, LLOYD KARL: On Saturday morning, April 7, 2018, Lloyd Karl Seiavitch 67, of Squirrell Hill, passed away unexpectedly. Lloyd was born April 13, 1950 in Pittsburgh, Pennsylvania and remained a lifelong resident of Squirrell Hill. Lloyd's death was due to natural causes. Joan E. "Joni" Lampl-Seiavitch, his loving wife of 27 years, was at his side. Lloyd's greatest joy was his companionship with Joni and their mutual love of travel.  Lloyd's life included the company of a close-knit group of friends, all of whom will miss him dearly.  Lloyd was the son of the late Ann (Schwartz) and Robert Seiavitch and brother of the late Myron Savage and the late Stuart E. Savage. Lloyd was a home improvement contractor and operating as Consolidated Window and Remodeling, Inc. He was well-known for his sarcastic humor and sense of irony. He made everyone feel welcome in his presence. Lloyd was close to his adopted Lampl family consisting of his father-in-law Richard "Dick" Lampl (Elaine), and in-laws: Robert O Lampl (Jeannine Schemm), Thomas Lampl (Lisa), Patricia Ann Holupka (Gary) and Edward Lampl (Valerie Matteo) as well as a few dozen nieces, nephews and great-nieces and nephews.  Services at RALPH SHUGAR CHAPEL, INC., 5509 Centre Avenue, Shadyside on Thursday at 2 PM. Visitation two hours prior to services, (12 Noon - 2 PM). Interment Homestead Hebrew Cemetery. In lieu of flowers, contributions may be made to Friendship Circle, 1922 Murray Avenue, Pittsburgh, PA 15217 or Animal Friends, 562 Camp Horne Road, Pittsburgh, PA 15237. www.schugar.com

Condolences
Send Condolence
Joni I am so sorry to hear about Lloyd, my heart goes out to you. It was so wonderful meeting both of you through Stuart. I so enjoyed the time with all of you. You are in my prayers and thoughts.
By Colleen VanDruff
- April 16, 2018
---
So sorry for your loss Joni , just had a great few moments with you guys at the Union Grille , my son even told me I have so many nice friends , we are all here for you always , Surge
By Paul Surgent
- April 12, 2018
---
So sorry to hear about Lloyd. Our hearts are with you.
By Lou and Harold Dunn
- April 12, 2018
---
Joni, words aren't easily found to comfort you in this time of loss. Please know that you are in our thoughts and prayers!
By Kim Bramblett - GRN Huntsville
- April 11, 2018
---
Joni, My heart is filled with sorrow. I am so sorry for your loss. I wish that I were there with you to show my love and try to do something to help. Please, please reach out to me when you are ready. Know that my love, understanding and support are with you always ..I will keep you and the family in my prayers. Buffy
By Elizabeth (Buffy) Searle
- April 10, 2018
---
Joni, I know there are no words. Our prayers are with you and your family at this time. Keith and Laurie
By Keith and Laurie Seagraves
- April 09, 2018
---
Joni, Tommy and I are so so sorry for your loss. Please let us know if we can do anything at all to help you through this terrible time.
By Tommy and Ann Sorrels
- April 09, 2018
---
Dear Joni I cannot fathom this happening. I will always love Lloyd as he was who introduced me to Mark. They are back together again carrying on! I'm so sorry that I will miss the funeral as I have to be out of town. But I will certainly see you on Friday. I hate to have to welcome you to my "widows club".
By Joan Stein
- April 09, 2018
---