Sheldon L. Keyser

June 7, 2018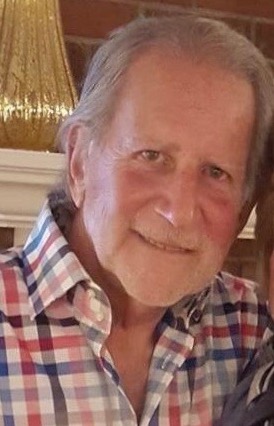 Visitation Information
June 10 2018 - 10:00 am
Ralph Schugar Chapel, Inc., 5509 Centre Avenue (Shadyside), Pittsburgh, PA 15232

Funeral Information
June 10 2018 - 11:00 am
Ralph Schugar Chapel, Inc., 5509 Centre Avenue (Shadyside), Pittsburgh, PA 15232


Sheldon L. Keyser, age 78, passed away Thursday, June 7th, 2018. Beloved husband of the late Joan Bails Keyser; son of the late Max and Fanny Keyser; brother of the late Micki Reich (Herb) of Mt.Lebanon. He is survived by his daughter Lauren Keyser Warsing (John) of Miami, Florida and his three most treasured granddaughters, Sydney, Olivia and Sophia and his loving, very significant other, Ruth Foltz, as well as her children, Marcy Geiger (Joel) and Christopher Foltz (Julie) and he was the third grandpa to Julia, Michael, Molly, Jenna, and Michael. Sheldon also leaves behind his sister in law Eleanor Levine (Shelly), Susan Bails (Howard Wein), Sandra Bails and the late Irvin Bails, all of Squirrel Hill. Additionally, many dear nieces, nephews, and cousins. Sheldon was born and raised in Squirrel Hill where he practiced law for over 50 years. He was an avid runner, biker, skier and tennis player. In his free time, he enjoyed traveling and exploring the various cultures of the world. His charity work included the Hebrew Free Loan Association and UJF missions to Israels. Memorial Service at Ralph Schugar Chapel, Inc. 5509 Centre Ave., Shadyside on Sunday, June 10, 2018 at 11 am. Visitation one hour prior to services (10 - 11 am). Charitable donations are welcomed in Shelly's name to the Humane Society of Greater Miami, 16101 West Dixie Highway, North Miami Beach, FL 33160. www.schugar.com
Condolences
Send Condolence
Dear Ruth and the Keyser Family: So very saddened to hear of Shelly's passing on Thursday. He was a gentleman and wonderful partner to you for many years. Please know that our thoughts and prayers are with you and all as you celebrate his life and many good deeds. He has made our world a better place. God bless. Lee and San
By Lee and Sandy Foltz
- June 08, 2018
---
Dear Ruth I am so sad to hear of the passing of your beloved Sheldon. He was always fun to be with and my late husband, Merrill, and I enjoyed your company so much. May his memory serve as a blessing to you and comfort you and the children.
By Karen Egorin-Yaker
- June 07, 2018
---
Love to you all. See you Sunday.
By Peggy and Skip
- June 07, 2018
---