Esther Sperling

July 15, 1933 - July 22, 2018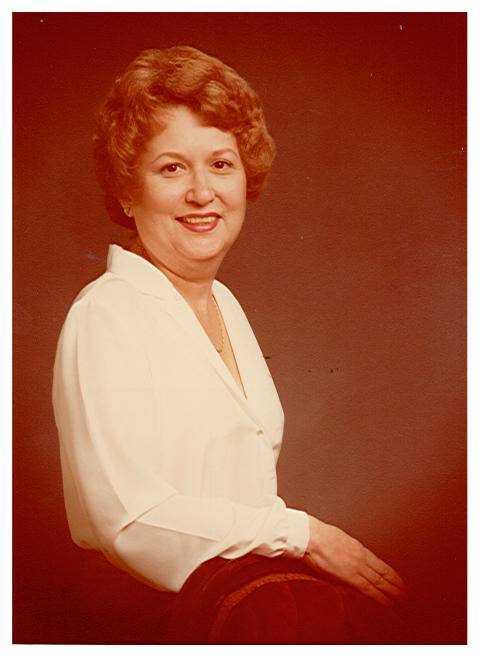 Visitation Information
July 24 2018 - 2:00 pm
Ralph Schugar Chapel, Inc., 5509 Centre Avenue, Shadyside, 15232

Funeral Information
July 24 2018 - 3:00 pm
Ralph Schugar Chapel, Inc., 5509 Centre Avenue, Shadyside, 15232


SPERLING, ESTHER (SLAVKIN): Age 85, of Mt. Lebanon, PA, died on Sunday, July 22, 2018. Esther was the beloved wife and inseparable companion for 64 years of Mitchell Sperling, loved mother of Gerri Sperling (David Slesnick) and Larry Sperling (Lourdes Bufill), adored grandmother of Elana Slesnick and treasured aunt of niece Deborah Slavkin Arnold and nephews David Slavkin, Alan Schrader, Glenn Schrader and Mark Schrader. She is also loved and survived by great-nieces and nephews, cousins and dear friends. Esther was preceded in death by her parents, Harry and Jennie Slavkin, brother Milton Slavkin and niece Diane Slavkin Benson.   She was a past President of Temple Emanuel's Sisterhood and Co-Chair of its gift shop. A teacher by training and by calling, Esther taught school for over thirty years, primarily with the Allegheny Intermediate Unit, taught GED classes for almost fifteen years after her retirement from the AIU, and taught religious school at Temple Emanuel in Mt. Lebanon. She also taught her children, granddaughter, nieces and nephews invaluable life lessons that they cherish. Esther was the matriarch of a widespread but close knit extended family, who loved and revered her so much.  Words cannot express how much she will be missed. Services at Ralph Schugar Chapel, Inc., 5509 Centre Avenue, Shadyside, on Tuesday at 3 PM. Visitation one hour prior to services (2 - 3 PM). Interment West View Cemetery of Rodef Shalom Congregation. In lieu of flowers, contributions may be made to the Rabbi William Sajowitz Endowment Fund at Temple Emanuel, 1250 Bower Hill Road, Pittsburgh, PA 15243 or to a charity of your choice. www.schugar.com

Condolences
Send Condolence
Remembering her with warm memories and one of the kindest people I've had the privilege of knowing. Love to all of us who will miss her dearly.
By Joshua & Renata Slavkin
- July 24, 2018
---
We send sympathy to Aunt Esther's entire family. We met this lovely woman here in Dahlonega at her niece, Deborah Slavkin Arnold's house. A warm, intelligent, and gracious lady, she will be so very much missed. May her memory always be for a blessing.
By Rosemary Levy Zumwalt and Isaac Jack Levy
- July 24, 2018
---
May her memory be a blessing to all who loved her. She will be missed greatly.
By Deborah Slavkin Arnold
- July 24, 2018
---
Dear Gerri, Larry, and Uncle Mitch, I remember Cousin Larry sharing his thoughts when my sister Diane died in 2009 and hope these words do credit to our feelings of loss and remembrance. Our remembrances of Aunt Esther are rich, deeply felt, and dearly cherished. Her stories of family and her progression as the child of immigrant parents to the youngest most sophisticated young aunt at Rogers School when I was born in 1947 enriched our family and kept it connected to our heritage, our Jewish roots, and the mitzvahs of life. She was fascinated by the threads that connected us to Slavkins around the world and was joyed to learn recently of the burial site of her grandfather Yitzak Hillel in The Mount of Olives, in Jerusalem. We all have our special memories: dinners in Mt Lebanon, our young girls sitting at the piano on Sandrae Drive after a Pesah Seder, Margaretta St., and Cantor's Restaurant. Old photos from The Holiday House in Monroeville showed us the bright university graduate with her young air force fiancé. Aunt Esther was part and parcel to my youth. A baby sitter when I was young and a sponsor of a surprise birthday party when I turned 21 and a going away reception, shared with Ted Childs, when I moved to Canada in 1975. Later, we would compare notes on timeshare destinations and she would enjoy many years of travel with Uncle Mitch. Their last timeshare visit to Canada last summer was much enjoyed by all of us in Ontario. To all of us: we will miss her, but I would point to the beautiful memories we share and be thankful for the blessings of her love and friendship that we have enjoyed for so many years. Joanie and I send our love, David
By David and Joanie Slavkin
- July 23, 2018
---