Bradley Hersch

September 14, 2018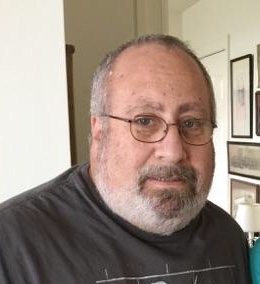 Visitation Information
September 20 2018 - 12:00 pm
Ralph Schugar Chapel, Inc., 5509 Centre Avenue, Shadyside

Funeral Information
September 20 2018 - 1:00 pm
Ralph Schugar Chapel, Inc., 5509 Centre Avenue, Shadyside


HerschHersch, Bradley; On Friday, September 14, 2018. Beloved husband of 41 years to Marilyn Hersch. Devoted father of Max Hersch (Alison) and Steven (Xinlei) Hersch. Cherished son of Morton and Gloria Hersch. Brother of Russell (Roz) Hersch. Loving "Papa" to Kali Hersch. Also survived by extended family and friends. Services at Ralph Schugar Chapel, Inc., 5509 Centre Avenue, Shadyside on Thursday, September 20, 2018 at 1 pm. Visitation one hour prior to services (12 - 1 pm). Interment Ahavath Achim Cemetery, Kennedy Twp. Contributions may be made to Bugles Across America, www.buglesacrossamerica.org or Hillman Cancer Center, 5115 Centre Avenue, Pittsburgh, PA 15232. www.schugar.com

Condolences
Send Condolence
To the whole family I send my deepest heartfelt condolences and prayers. Brad, it was an honor knowing you and riding with you back in the day.
By Dave Zavetsky
- September 21, 2018
---
My deeply sympathy to you and your family.
By Debbie Haber
- September 20, 2018
---
Our condolences
By Nancy and Dennis Seckinger
- September 18, 2018
---
Dearest Marilyn, Max, and Steven, Please G-d bless and care for the neshoma of such a great man, Bradley, and comfort you and your family. Bradley and I go back to being friends, lots of good times in Monroeville, in elementary school, Temple David hebrew school, and further when he married Marilyn, devoted and loving wife. His gentle way, friendliness and expertise in professional photography are attributes I recall with very close and fond recollection. We were all so very close back in the days of religious school, kind manner and humor were talents of his. Love prevails and I remember him so well.
By MAJ Michael and Lisette Young-Silver Spring, Maryland
- September 17, 2018
---
Steve , Sorry to here of your fathers passing. Thinking of you from Carverfest.
By Harry Williams
- September 17, 2018
---
We are so sorry to hear about Brad's passing. We hope that the love of family and friends will comfort and strengthen you during this difficult time. We are and always will be grateful that we had the pleasure to work with our "Bradkins"and had him as a friend. It was never the same at the office when he left, (his laugh was awesome) he always took the time no matter how sick he was to take our call to just say hi or would always text back and keep in touch. He will be sadly missed and in our hearts always. Our thoughts and prayers are with you. Rick and Karen Cunningham, Nick,Tiffany and Chloe.
By Rick & Karen Cunningham
- September 17, 2018
---
I met Brad at Temple Sinai, where we both taught in the Religious School. I would go and listen to his classes, because he told the kids what they needed to hear, with no rigamarole or pretense. He will always be a model for me as a Jew, a father and a teacher. - Tom
By Tom Congedo
- September 17, 2018
---