Jack H. Weiss

December 17, 2018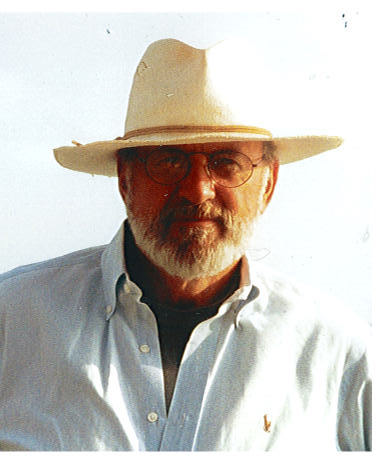 Funeral Information
December 19 2018 - 1:00 pm
Temple Sinai, 5505 Forbes Avenue, (Squirrel Hill) Pittsburgh, 15217
There will be NO PRIOR VISITATION.
WEISS, JACK H.: Age 85, on Monday, December 17, 2018. Husband of Andy, father of Lou (Amy), Stacy (Will Carpenter) and the late Ellen (Gregg Kander), (Anna Hollis). Grandfather of Bari, Casey (Doug), Molly (Jon), Suzy, Cyd (Neal), Danny (Tonya), Maura, Isabelle (Chris), Desmond, Benjamin (Ali), Jacob, and Kate. Great-grandfather of Finn, Sonny, and Elle. Newsboy - Pittsburgh Press, Shipper and Packer - Modern Curtain and Rug Co., Sergeant - U.S. Army, Head Honcho - Weisshouse, Founder - Chappy Goldstein Handball Club, Developer - Weiss Properties, Painter, Mensch. Jack was a rags to riches tale come to life. From poor beginnings to amazing success, his life was beyond anything he imagined. He said that he owed his good fortune to the love of his life, Andy. Jack was especially proud of the awards he won for his paintings in juried shows. He wasn't sure if mentioning his homes in Longboat Key and North Truro would appear to be bragging. He was a sage advisor to family and friends and touched many lives. We will miss him terribly. Services at Temple Sinai, 5505 Forbes Avenue, Squirrel Hill on Wednesday, December 19, 2018 at 1 PM. No visitation prior to services. Entombment Homewood Cemetery. Contributions to Community Day School, 6424 Forward Avenue, Pittsburgh, PA 15217 or online at www.comday.org/give or do a good deed in Jack's name. Arrangements entrusted to Ralph Schugar Chapel, Inc., family owned and operated. www.schugar.com

Condolences
Send Condolence
To the Weiss Family Our connection with Jack had so many points of contact over his life and ours. From early on we knew him as the mench that he was. It was always a great pleasure to see him and be with him. He had the facility to make others feel special. To speak of his good deeds would be endless, clearly there were many. He was a person who was adored by so many. We only wish we could have one more hug. He will be greatly missed.
By Arnie and Adrien Gefsky
- December 18, 2018
---
With sorrow and memories of happy times.
By Dolores and Saul Davis
- December 18, 2018
---
A Mensch of all Mensch's!!! Thoughts and Prayers to Andy and Family.
By Barry and Mayda Roth
- December 18, 2018
---
Dear Andy and family. I was so saddened to hear the news today. Jack was always one of my most favorite people. I cannot think what else to say, just simply how sorry I am for your loss. Love from me and especially my daughter Goldi who was lucky enough to hear great stories from the two of you about her namesake and more.
By Judy Light
- December 18, 2018
---