Judge Lawrence W. Kaplan

February 18, 2019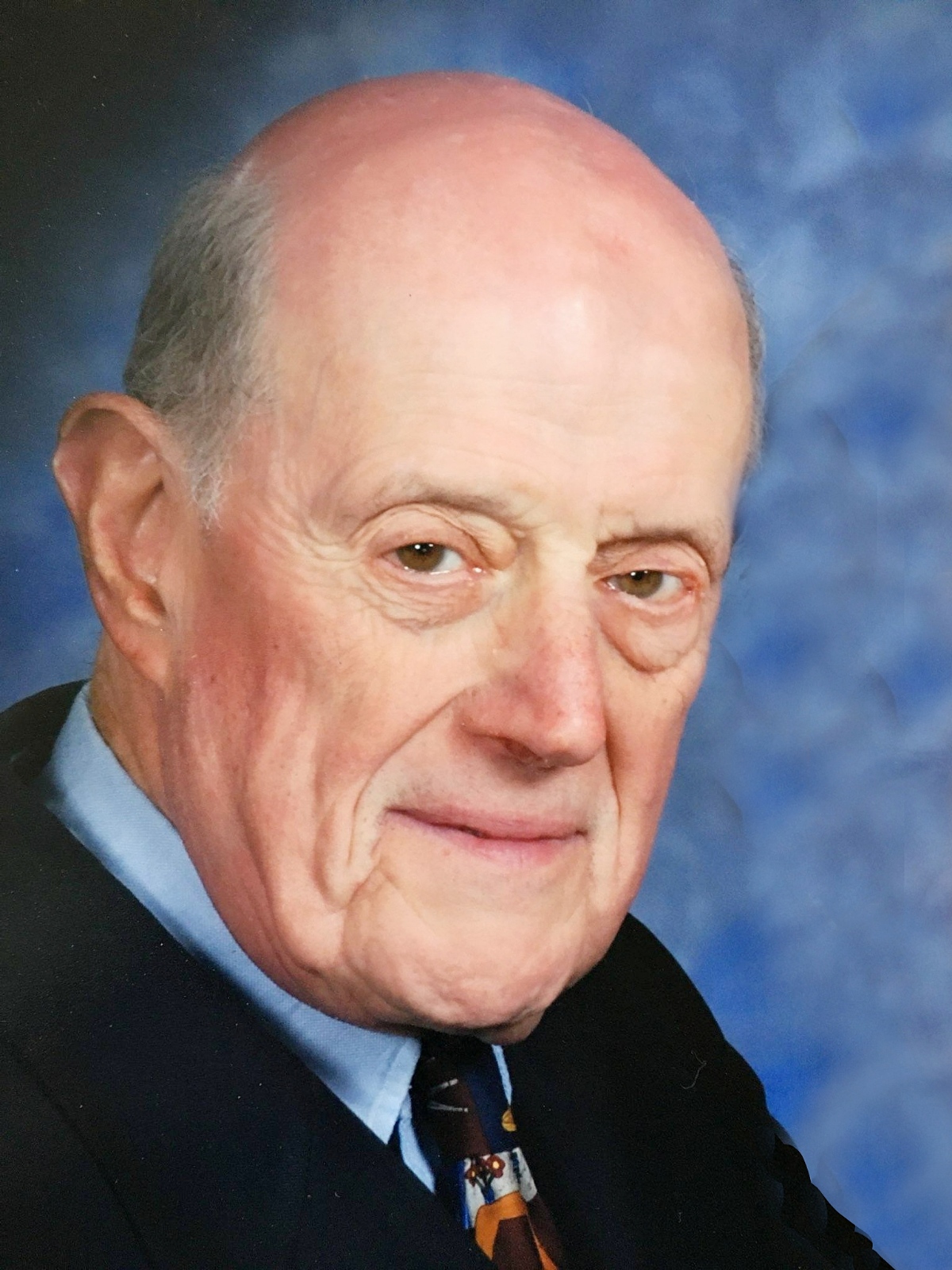 Visitation Information
February 22 2019 - 9:30 am
Rodef Shalom Temple, 4905 Fifth Avenue ( at Morewood), Pittsburgh 15213

Funeral Information
February 22 2019 - 11:00 am
Rodef Shalom Temple, 4905 Fifth Avenue (at Morewood), Pittsburgh, PA 15213


KAPLAN, JUDGE LAWRENCE W. : Judge Lawrence W. Kaplan of Oakland, age 90, passed away on Monday, February 18, in the company of his beloved wife of 66 years, Natalie. He leaves behind a legacy of dedicated public service and community leadership, culminating in 30 years as a judge in the Family Division of the county's Court of Common Pleas. Judge Lawrence was a man of wisdom, integrity, a keen sense of humor that everyone loved. Son of the late Dr. Edward and Libby Kaplan and brother to the late David Kaplan, Larry was the devoted father of Thomas Ross (Pamela) Kaplan, Ellen Teri Kaplan (Michael) Goldstein and Jon Adler Kaplan, and he treasured his grandchildren Samantha, Sydney, and Matthew, as well as his granddaughter-in-law-to-be, Samantha. Larry warmly embraced his wife's family and will be dearly missed by the Adler clan: brother-in-law extraordinaire Dr. Lawrence Adler, nephews Jason (Mandee) and Aaron (Lauren), and great-nieces Rebecca, Sara Pearl, Langley, and Roxanna. He is also mourned by nephew and great-nephew Paul (Stacey) Kaplan and Drew Kaplan. Born and raised in Uniontown, Larry graduated from Uniontown High School, earned his B.A. from the University of Pennsylvania, and received his J.D. from the University of Pittsburgh School of Law. He was an Army lieutenant, serving as a Judge Advocate General officer in the Pentagon for three years. He began his legal career in Pittsburgh as a bank trust officer and then joined the law firm of Kaufman and Harris, where he remained as partner for 22 years. Judge Kaplan was appointed to the bench through the merit selection process in 1978 by Governor Milton Shapp. He was elected to a 10-year term in 1979, retained for another term in 1989, and became nationally recognized for his judicial expertise in domestic relations law. The judge took particular pride in his work to promote mediation for conflict resolution and his efforts on behalf of children. It was at his urging and with the help of his wife that the local chapter of National Council of Jewish Women established the Children's Rooms in the Courts, providing children whose parents or guardians were tied up in judicial proceedings with a safe haven removed from the difficulties of the courtroom. The Allegheny County Bar Association recognized his achievements in the area of mediation by creating an annual lecture series in his honor. After assuming Senior Judge status in 1998, Larry remained on the bench until required to retire in 2008. He then continued to use his legal skills to help families by joining Rothman Gordon as part of the law firm's alternative dispute resolution practice group. His leadership positions, professional associations, distinguished awards, and community activities were simply too numerous to list here, and they reflected his keen interest in the law, social justice, his neighborhood, the city at large, and the Jewish community. He was also quite the song-and-dance man and made many appearances singing onstage with various organizations. Services at Rodef Shalom Temple, 4905 Fifth Avenue (at Morewood) on Friday, February 22, 2019 at 11 AM. Visitation one and one half hour prior to services, (9:30 - 11 AM). Interment West View Cemetery of Rodef Shalom Congregation. Contributions may be made to Carriage House Children's Center Scholarship Fund, 5604 Solway Street, Pittsburgh, PA 15217 or UJF, 2000 Technology Drive, Pittsburgh, PA 15219 or Rodef Shalom Temple, 4905 Fifth Avenue, Pittsburgh, PA 15213 or Alpha House, 435 Shady Avenue, Pittsburgh, PA 15206. Arrangements entrusted to Ralph Schugar Chapel, Inc., family owned and operated. www.schugar.com



Condolences
Send Condolence
Dear Natalie and Family, We were so sorry to learn that Larry had passed away, he fought a valiant fight, so RJNJRtypical of him. He was very special to our family, marrying Jon and Katy, always involved in community and setting sn example for all of us to follow. We are away but our thoughts are with you all during this difficult time.
By Judy Roscow and Steve Oliphant
- February 26, 2019
---
My deepest sympathies to Natalie and your family. Know that my thoughts are with you and I wish you strength facing the days ahead. Take care.
By Marjorie Meyer Green
- February 23, 2019
---
Dear Natalie, Teri and family, Please accept my sincere sympathies upon the passing of your beloved Larry, a true mensch. His lifetime of rooting justice, peace, and humor among us touched generations near and far. Not until recent history, when researching family heirlooms did I learn that our connection was seeded nearly a century ago. I learned that when his parents were renovating their Uniontown, PA home, they lived with my Goldstein grandparents in Brownsville, PA. They were close friends. And though our families would have crossed paths numerous times over the generations, I hadn't fully realized the personal depth of our familial histories. It was nearly seventy-five years after that Uniontown home renovation that Larry and I had reason to be sitting in a meeting together at the newly renovated Kollel Jewish Learning Center. And it was with his righteous counsel, that we would connect, and together secure an important initiative to protect children and families across the Jewish community. This interaction re-rooted our family histories while an endearing and unique friendship bloomed. Started a century ago, our families nurtured a friendship that would prove bashert and would continue to harvest meaningful connections over four generations. May Judge Lawrence Kaplan's name forever be for a blessing. May his light, and that of our families, continue to foster menschlichkeit for generations to come.
By Rochelle (Shelly) Robinson Sufrin
- February 22, 2019
---
Deepest sympathies to the family.
By DR TOM GREEN
- February 21, 2019
---
Dear Natalie and entire family, Our hearts are saddened to learn of Larry's passing. As extended members of the Kaplan family, we share in your sorrow. We have wonderful memories of family events, and can appreciate the wonderful, talented, funny man who sang and danced like Fred Astaire. Since we are in Florida,we will be thinking of you and sending love. May his memory be for a blessing
By Linda and Mark Silverman
- February 21, 2019
---
Jon and family Our sincere condolences.
By Stan and Bill
- February 20, 2019
---
Natalie, Please know we are thinking of you through this time of significant loss. You and Larry had a wonderful relationship, and each of you are role models in your own right to so many of us. Our deepest sympathy and love.
By Susie and John Wean
- February 20, 2019
---
Dear Natalie and family: So sorry we can't be there with you as we are in Florida till March 6th. You are all in our thoughts and prayers. Our sympathies go to you all and the community on the loss of a great example to all of an outstanding human being. Sally and Tim
By Tim and Sally Litman
- February 20, 2019
---
Our deepest condolences to the extended Kaplan clan. It seems your family and the world were blessed by Judge Kaplan's actions, energy, and love throughout his nine lives on earth. Much love, Jonathan & Wendy
By Jonathan & Wendy Mogol
- February 20, 2019
---
Ellen and Jon: I am so very sorry on the passing of your wonderful father. He was such an extraordinary man and so very giving in every way. His kindness, inherent wisdom and sense of humor always lit up the room. He was so caring of others and his command of the law was no less than magnificent. He will be so very missed. My father-who truly loved and admired your dad-and I extend our deepest condolences and sympathies to you and your mom. -Deborah Ziskind
By Deborah Ziskind
- February 20, 2019
---
Judge Kaplan was an example of the Renaissance Man. He was interested in all things, all people and the world. During my time living in Pittsburgh, my interactions with this fine man made my life more interesting and certainly more fun. My condolences to Natalie and the family. It was an honor to have known him. May his memories serve to bring solace to all.
By Karen Egorin Yaker
- February 20, 2019
---
So very sorry to hear of your loss. Larry was a Giant, I, personally, will miss his huge sense of humor. Marcia Rosenthal
By Marcia (Rubinoff) Rosenthal
- February 20, 2019
---
Natalie and family. You are in my heart. I am saddened by the news of Larry's passing. He was a special friend, tennis partner and an amazing human being. May his memory be an inspiration to lawyers, judges and decent loving family men everywhere. Sorry I'm in Florida and can't be with you.
By John Spear
- February 20, 2019
---
Dear Ellen, we are in Florida but our thoughts are with you and the entire family. Our love, Dorita and Manny
By Dorita and Dr. Emanuel Krifcher
- February 20, 2019
---
Dear Natalie and Family - My sincerest condolences on your great loss. Larry was a fine man with a great sense of humor, which I remember fondly from our long-ago days with the Junior Congregation at Rodef Shalom. Please know that you are in my thoughts and prayers at this sad time.
By Gerda Rice Whitman
- February 19, 2019
---
Larry was a devoted and righteous man who has left a great legacy. My sympathy to the family.
By Hans Jonas
- February 19, 2019
---
Our sincere condolences on the passing of a very special man. It was an honor to know him Our warmest regards to the whole family Barbara & Don Werner
By Don & Barbara Levaur Werner
- February 19, 2019
---
Great memories of Larry will be with us forever. He was lion in law and humanity. We are so so sorry that he will no longer be with us to share his humor and intelligence. We will be delivering Molly's Meals Friday morning, which we know he would approve of, but will try to join the congregation as soon as we can. All our love.
By marion & Dean
- February 19, 2019
---
Our world is a better place because of all of Judge Kaplan's kind deeds and professional accomplishments. May his memory be a blessing
By Judy and Frank Smizik
- February 19, 2019
---
To our dearest cousins , We are deeply saddened by the news of Larry's passing away, .we are out of town and can't be present to bid a fond farewell to a beloved member of he Kaplan clan. You are in our thoughts and our hearts at this difficult time . Sending love, Bette and Howard
By Bette and Howard Rom
- February 19, 2019
---
Dear Jon & Family: As you know, I have been a fan of your dad's since you and I went to pre-school together. :) Just like "Uncle" Larry, I tried to follow in his literally and figuratively huge footsteps by going to Penn undergrad and Pitt Law followed by many years in the Bench-Bar Musical with him and summer-clerking for him and practicing before him in Family Court and being trained just like him to be the best Mediator and Collaborative Lawyer possible. I should only be so fortunate as to accomplish half of what he did and be an iota as funny and beloved as he has been. Both our local Jewish and legal communities are much better for what he contributed and meant to them. He will be sorely missed. May his memory be forever a blessing.
By Jeff Pollock and Family
- February 19, 2019
---
Larry was a true giant, both as a judge and as a mensch. Each of us, if we are lucky, encounters a few people in life who are role models of the best to which we can aspire. for many of us, Larry was one of those few great ones. He will be missed very much. May his memory be a blessing, and may his family be comforted among the mourners of Zion and Israel.
By Alan and Sharon Lesgold
- February 19, 2019
---
Dear Natalie and family, Larry and you have been on our minds for several days and weeks and I have tried to reach you. Accidentally I have just heard Larry passed yesterday or today and I see the funeral details. We are so sorry and extend our sincerest condolences. Larry will be missed. What a wonderful long life with great experiences. Bob has many memories since law school days. All our love.
By Benita and Robert Lubic
- February 19, 2019
---
We are so sorry for your loss. Larry was a great man and a great gift to humanity. He will be missed by all who knew him.
By The Trompeters
- February 19, 2019
---
What an amazingly wonderful man with a wonderful admirable life career and family!! We send our deepest condolences and hope that your many memories with help you during this sad time.
By Linda and Dennis Hurwitz and family
- February 19, 2019
---