Fred I. Schwartz

March 19, 2019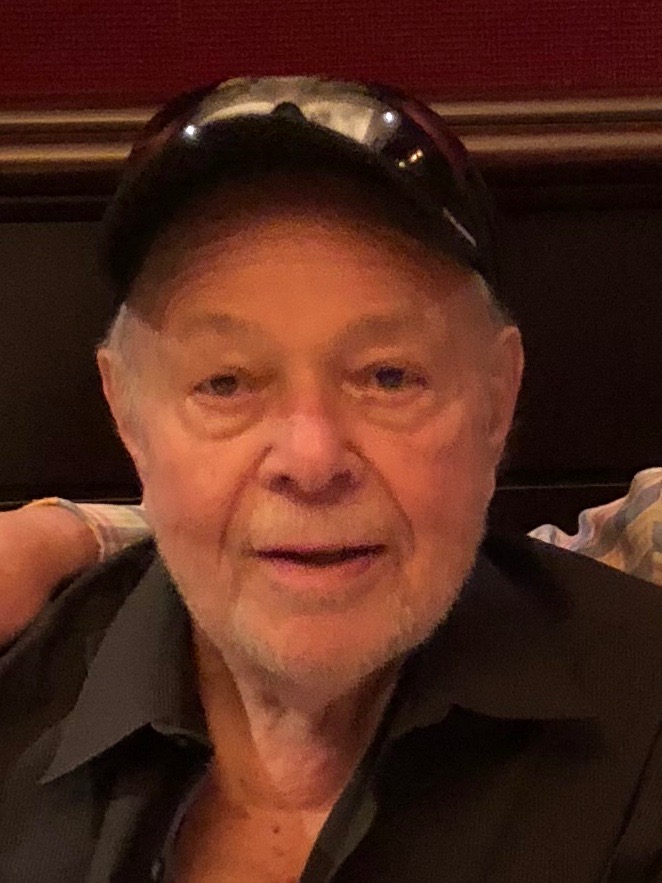 Visitation Information
March 20 2019 - 10:00 am
Friends may meet at Ralph Schugar Chapel, Inc., 5509 Centre Avenue (Shadyside) Pittsburgh, 15232

Funeral Information
March 20 2019 - 11:00 am
Beth Shalom Cemetery, 1501 Anderson Road, Shaler Township, PA 15209


SCHWARTZ, FRED I.: On Tuesday, March 19, 2019. Former spouse of the late Annette "Sissy" Schwartz; loving father of Jeffrey "Jake" (Susan Levitas) Schwartz of Atlanta, GA, Ron (Josie) Schwartz of Pittsburgh and Missy (Dan) Jacobs of Millburn, NJ; brother of the late Sidney Schwartz; grandpa of Cydney, Ariel and Coby Schwartz, Lily Jacobs, Annie Schwartz and Sam Jacobs. Fred and business partner, Mel Solomon, for more than 40 years, owned several manufacturing companies, including Tri-Arc, one of the leading manufacturers of ladders in the United States. Fred owned horses and loved riding with friends, and excelled athletically in football at Taylor Alderdice High School and as a hand ball player at the JCC. Friends may meet at Ralph Schugar Chapel, Inc., 5509 Centre Avenue, Shadyside on Wednesday at 10 AM and then proceed to Beth Shalom Cemetery, 1501 Anderson Road, Shaler Township, PA 15209 for 11 AM Graveside Services. Contributions may be made to the Stanley M. Marks Blood Cancer Research Fund, UPMC Cancer Pavillion, 5th Floor, 5150 Centre Avenue, Pittsburgh, PA 15232, www.stanmarksresearchfund.com  www.schugar.com

Condolences
Send Condolence
Ronnie, Jake, Missy, and all the grandchildren, we are so sorry to hear of your loss. I remember your dad and of course your mom so well. They were always around when we were growing up. Sending love and sympathy at this difficult time. Amy, Jeff, Sam, Jamie and Matt
By The Scott Family
- March 26, 2019
---
I can't believe that my best friend has passed away. I have been in contact by phone with him for so many years living in Scottsdale, AZ. He helped me move to Scottsdale 40 Years ago. When living in Pittsburgh we played handball together at the JCC and we played Hearts at our homes for many years (he won a lot of my money). Just a great guy and great friend. He also has a great family that I was close to when we were much younger. I very much liked Sissy, Missy, Jeffrey and Ronnie. I could go on and on talking about "my man" that's what he would call me among other names. I realy loved the guy. Ferdie that's what I called him. Ferdie, I thank you for being a big part of my life.
By Art Goldberg
- March 21, 2019
---
One of my best friends for over 50 years, I played handball with him at the JCC, played Hearts with him at our homes for many years, had many lunches with him and it goes on and on. I have called him from my home in Scottsdale, AZ many times to keep in touch, A great friend. He helped me move to Arizona 40 years ago. There is so much more I can say about my friend Ferdie (to me that is what I called him). I really loved the guy. My heart goes out to his family who I was friendly with many years ago when they young great kids and to Sissy.
By Art Goldberg
- March 20, 2019
---
My sincere condolences to Fred's entire family. I very much enjoyed working with Fred over the years via his ownership in Tri-Arc. His was a good man and will be missed.
By Jim Cunningham
- March 19, 2019
---
We express our sincere sympathies to our loving nieces and nephews during this very sad time.
By Evie and Ron Weiss
- March 19, 2019
---