Bernard "Bernie" Weiss

March 24, 2019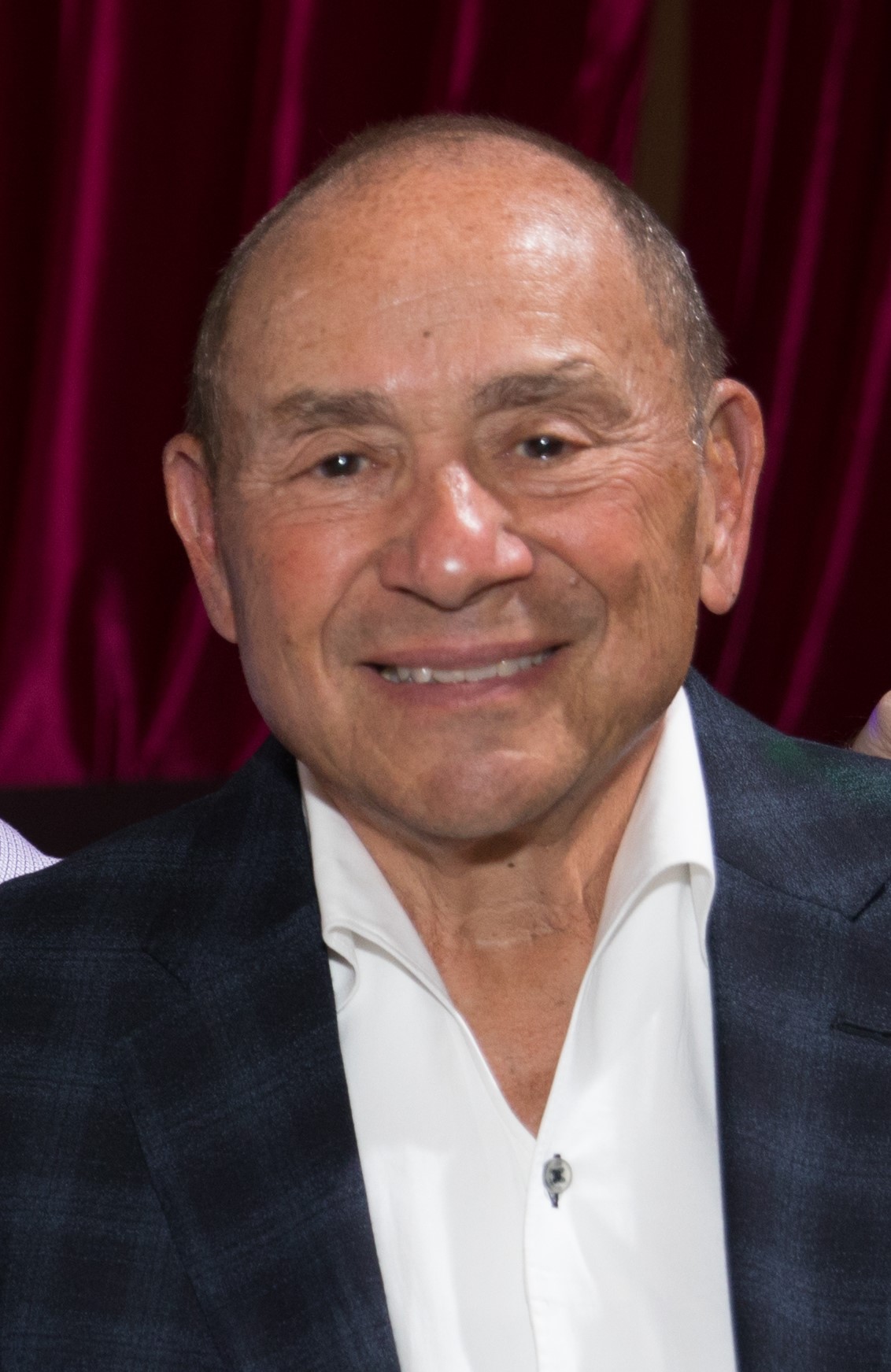 Visitation Information
March 26 2019 - 11:30 am
Ralph Schugar Chapel, Inc., 5509 Centre Avenue (Shadyside) 15232

Funeral Information
March 26 2019 - 1:00 pm
Ralph Schugar Chapel, Inc., 5509 Centre Avenue, (Shadyside) Pittsburgh 15232


WEISS, BERNARD "BERNIE": On Sunday, March 24, 2019. Beloved husband for over 50 years of Judy Weiss. Loving father of Bretton (Shani) Weiss of Demarest, NJ and Todd (Laurie) Weiss of Atlanta, GA. Brother of Frances (Harvey) Merenstein of Cooper City, FL and the late Melvin Weiss. Brother-in-law of Kevin (Shawna) Householder of Pittsburgh and Ellen (Darin) King of Ellwood City. Cherished "Papa B" to Ryan, Cody, Dani, Hailey and Joshua Weiss. Also survived by many nieces and nephews. Bernie has been the CEO and President of Sonitrol Security since 1975. He also served as President for two years of the Sonitrol Achievers, an elite group of the top 20 Sonitrol dealers in the country. Bernie was a member of the Squirrel Hill Kiwanis, he was past president of Community Day School (CDS) and was instrumental in the merger of CDS with the Solomon Schechter Day School. He was an avid golfer and planner, planning many golf outings and trips with his golf buddies. Bernie loved traveling with his treasured wife, Judy, and their dear friends from Florida, Mel and Hillary Feinberg. A devoted family man, Bernie adored his grandchildren and his wife Judy, whom he thanks deeply for all the care she has given him. Services at Ralph Schugar Chapel, Inc., 5509 Centre Avenue, Shadyside on Tuesday at 1 PM. Visitation one and one half hours prior to services (11:30 AM - 1 PM). Interment Homewood Cemetery. In lieu of flowers, contributions in Bernie's memory may be made to Community Day School, 6424 Forward Avenue, Pittsburgh, PA 15217 or to the American Cancer Society, 320 Bilmar Drive, Pittsburgh, PA 15205. www.schugar.com  

Condolences
Send Condolence
My sympathies to the entire family. Like so many others I had the distinct privilege to have been mentored by Bernie. I can remember like it was yesterday his unbelievable passion for the Art of Selling. His commitment to family. I have for the past 35 years as a businessman can truly say he was the greatest influence on my career. May he rest in peace. Harvey Kart
By Harvey Kart
- March 27, 2019
---
Judy, please accept my deepest sympathy for your loss. Vance Bunardzya, Bellmar Class of 1963.
By Vance Bunardzya
- March 26, 2019
---
Judy & Family Our hearts are broken at the loss of one our dearest friends. His infectious smile and his love for his friends and family are legendary. We will miss him dearly. Rest in peace my dear friend.
By Sal & Wendy Caragliano
- March 26, 2019
---
Judy, I am so incredibly sorry to read of Bernie\'s passing. He was so special. My thoughts are with you and your family. Love, Annie
By Annie Landay
- March 26, 2019
---
We are so sorry to hear of the loss of Bernie. Wishing you all love and peace during this difficult time.
By Rachel and Michael Jacoby
- March 26, 2019
---
Fran, Judy and the Weiss Family, my deepest condolences. Bernie was a great man, did great things and led a full life. He will be missed by many, many people. With Love, Alayne
By Alayne Merenstein
- March 25, 2019
---
Judy, Todd, Brett, and family, We are so glad to have known Bernie over the years since Laurie and Todd have been married. He was a wonderful person who carried deeply for his family. Sending you all our deepest condolences. He will be truly missed. Love, Dianne and Don
By Dianne and Don Jaslow
- March 25, 2019
---
I have worked for Bernie since 1986 he was a Great Boss and a good friend. My heart pours out to Judy and the family
By Karen Walker
- March 25, 2019
---
Uncle Bernie, you will never be forgotten. You have left an indelible positive impact on my, and my family's lives that will transcend generations. You have brought so many good people together Bernie. Your memory will always be part of my life. I will catch up with you down the road; down the fairway. Save me a spot in your foursome Uncle B. Shalom my friend.
By Jason, Connie and Jacey Bergman
- March 24, 2019
---