Stanley G. Cohen

June 22, 2019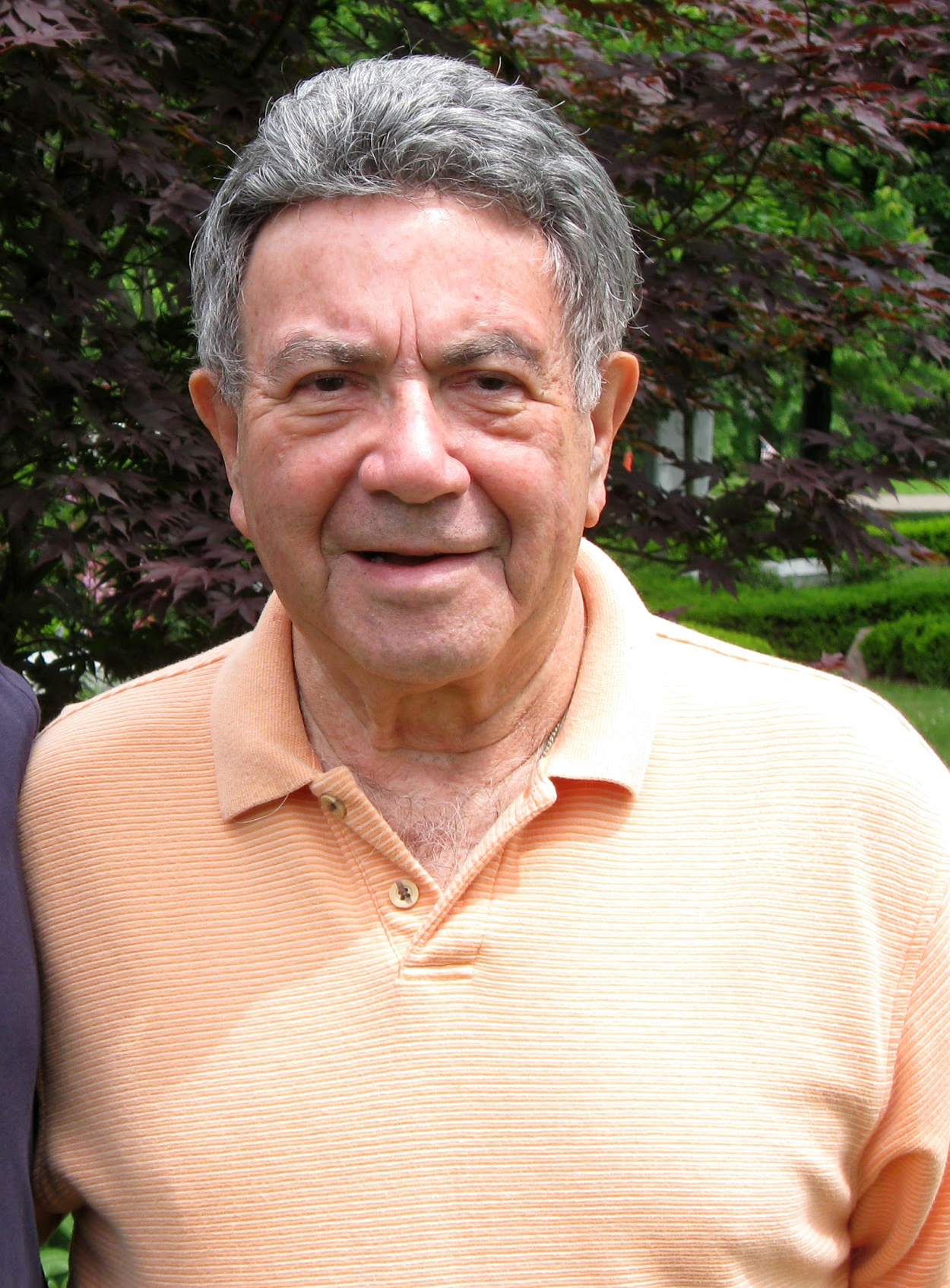 Visitation Information
July 2 2019 - 10:00 am
Ralph Schugar Chapel, Inc., 5509 Centre Avenue, (Shadyside) Pittsburgh, PA 15232

Funeral Information
July 2 2019 - 11:00 am
Ralph Schugar Chapel, Inc., 5509 Centre Avenue, (Shadyside) Pittsburgh 15232


COHEN, STANLEY G.: On Saturday, June 22, 2019, Stanley G. Cohen passed away peacefully at the age of 84. He is survived by his devoted son Andrew (Diana) Cohen, proud and adoring grandson Samuel "Sasha" Cohen; loving brother and lifelong business partner Paul (Tila) Cohen; cherished uncle of Alan (Susie) Cohen, David (Jill) Cohen, Danny (Andrea) Cohen; great-uncle of Russell Cohen, Gil Cohen, Rebekah Cohen, Jacob Cohen and Sarah Cohen. Stanley was preceded in death by his beloved parents, Arthur and Fay Cohen. At the passing of his father, Stanley helped his uncles run the Art R. Cohen Company. His brother Paul joined him as partner and together, they successfully built upon their father and uncle's store fixture and display business for 40 years. Stanley will be remembered for his humanitarian works as President of the B'Nai Brith Jewish Cuban Relief Project and his work with Brother's Brothers, and was President and Chairman of the Board of the Jewish National Fund. Stanley worked tirelessly for 15 years to bring medical supplies to Jewish communities in Cuba. He will be greatly missed by all who knew him. Services at Ralph Schugar Chapel, Inc., 5509 Centre Avenue, Shadyside on Tuesday, July 2 at 11 AM. Visitation one hour prior to services, (10 - 11 AM). Interment Beth Shalom Cemetery. Contributions may be made in his honor to the Jewish National Fund, 42 East 69th Street, New York, NY 10021. www.schugar.com

Condolences
Send Condolence
I'm so sorry to hear that Uncle Stan has passed away. I'm living in Utah now, so will not be able to attend the funeral. I'm sure he's up there and my mom Rene is happy to see him. As well as Randy's late mom Mickey Lippock. (They all hung out in high school). Andy, I'm sorry for your loss. Your dad was one of a kind.
By Debbi Berger and Randy Berenfield
- July 01, 2019
---
TO PAUL, & ANDY & THE COHEN FAMILY, MY SINCERE SYMPATHIES TO YOU. STANLEY WAS MY BEST MAN, MY MENTOR, MY BIG BROTHER, BUT MOST OF ALL, MY TRUE LIFELONG FRIEND. STANLEY WAS A WARM, KIND HEARTED PERSON. HE WAS A GREAT HUMANITARIAN. REST IN PEACE, MY FRIEND. I'LL MISS YOU NOW AND FOREVER ! FRED CORMAN JUNE 30. 2019
By FRED CORMAN
- June 30, 2019
---
Paul, I are sorry hear the passing of Stanley. As my father used to say, life is bull---t;.
By Donnie Mann
- June 30, 2019
---
Stanley gave his efforts to make a difference in others' lives. He was successful in all parts of this world. Stan made personal differences to me, my daughters, and grandchildren. Rest In Peace, thank you for your kindness.
By Sherry Adams
- June 28, 2019
---
To the Cohen family I was sadder to hear of Stanley's passing. He was an important part of my life. I will always cherish those years we spent together.
By Tami sigman/Ambrose
- June 27, 2019
---
I am so saddened to hear of Stanley's passing. He will always be a very special memory in my life. He knew how to make those around him laugh and he was truly a giver.
By Cathy Cohen
- June 27, 2019
---
I remember Stanley as a funny, kind unique human who left his mark and a laugh wherever he went. I loved being around him. He will surely be missed.
By Bonnie Rubin
- June 27, 2019
---
PAUL & FAMILY, DEEPEST SYMPATHY ON THE LOSS OF YOUR BELOVED STANLEY. REMEMBERED AS A FRIEND AND FINE PERSON. PAUL SILVERMAN
By Paul Silverman
- June 26, 2019
---