Robert L. Nathan

September 10, 2019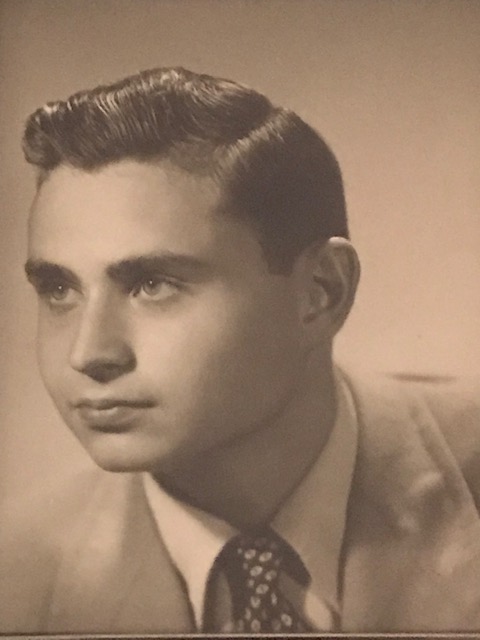 Visitation Information
September 13 2019 - 11:00 am
Ralph Schugar Chapel, Inc., 5509 Centre Avenue, (Shadyside), Pittsburgh, PA 15232

Funeral Information
September 13 2019 - 12:00 pm
Ralph Schugar Chapel, Inc., 5509 Centre Avenue, (Shadyside), Pittsburgh, PA 15232


ROBERT L. NATHAN: Age 85, on Tuesday, September 10, 2019. Beloved husband of Susan (Wimmer) Nathan. Loving father of Hope Anne Nathan. Son of the late Irving and Edna (Goodman) Nathan. Brother of Warren (Joan) Nathan. Brother-in-law of Lynne (late Dan Hudson) Wimmer and the late Gayle Wimmer. Services at Ralph Schugar Chapel, Inc., 5509 Centre Avenue, Shadyside on Friday at 12 Noon. Visitation one hour prior to services (11 AM - 12 Noon). Interment Beth Shalom Cemetery. Contributions may be made to a charity of the donor's choice. www.schugar.com

Condolences
Send Condolence
Dear Hope and family, our deepest condolences for your loss. Hoping that being with family and friends will bring comfort as you share memories of your dad and hold on to each other. Wishing you many blessings, and may you each find peace in time and in your own way. Mary & Mike Lilga
By Mary Colburn Lilga
- September 13, 2019
---
Among all the other things he was that are remembered here, Robert Louis Nathan was an inspired novelist, worthy of his namesake. I was the very young editorial assistant who found one of his manuscripts, "The Dreamtime," in the unsolicited pile and was so amazed by it that, though the publisher I worked for was too conventional for it, I actually found it a publisher, and likewise for his next and (in my view) greatest book, COAL MINE No. 7. Bob said his books were prayers. They were about misfits who became reluctant prophets at the insistence of a startlingly portrayed God with whom they were on intimately familiar (very Jewish) terms. This God loved humans in spite of our many frailties and needed our help redeeming us from our own terrible cruelty These prayers ranged from aboriginal Australia to World War I and from a coal mine in southern Illinois to Auschwitz. They are big-souled creations. They and their author will always be in my heart. I imagine him welcomed by God as he imagined Him. Susan and Hope, love to you in your great loss.
By Annie Gottlieb
- September 11, 2019
---
Dear Sue and Hope, Our thoughts and prayers are with you and your family during this difficult time. Joan and Arnie Miller
By Joan and Arnie Miller
- September 11, 2019
---
So sorry, Hope! Sending you and your mom love!
By Julie Shumaker
- September 11, 2019
---
My heart felt sympathy to you dear Sue and Hope. My prayers and thoughts are with you. May God grant you comfort. With love, Karen
By Karen Morris
- September 11, 2019
---