Arlene Newman

October 30, 2019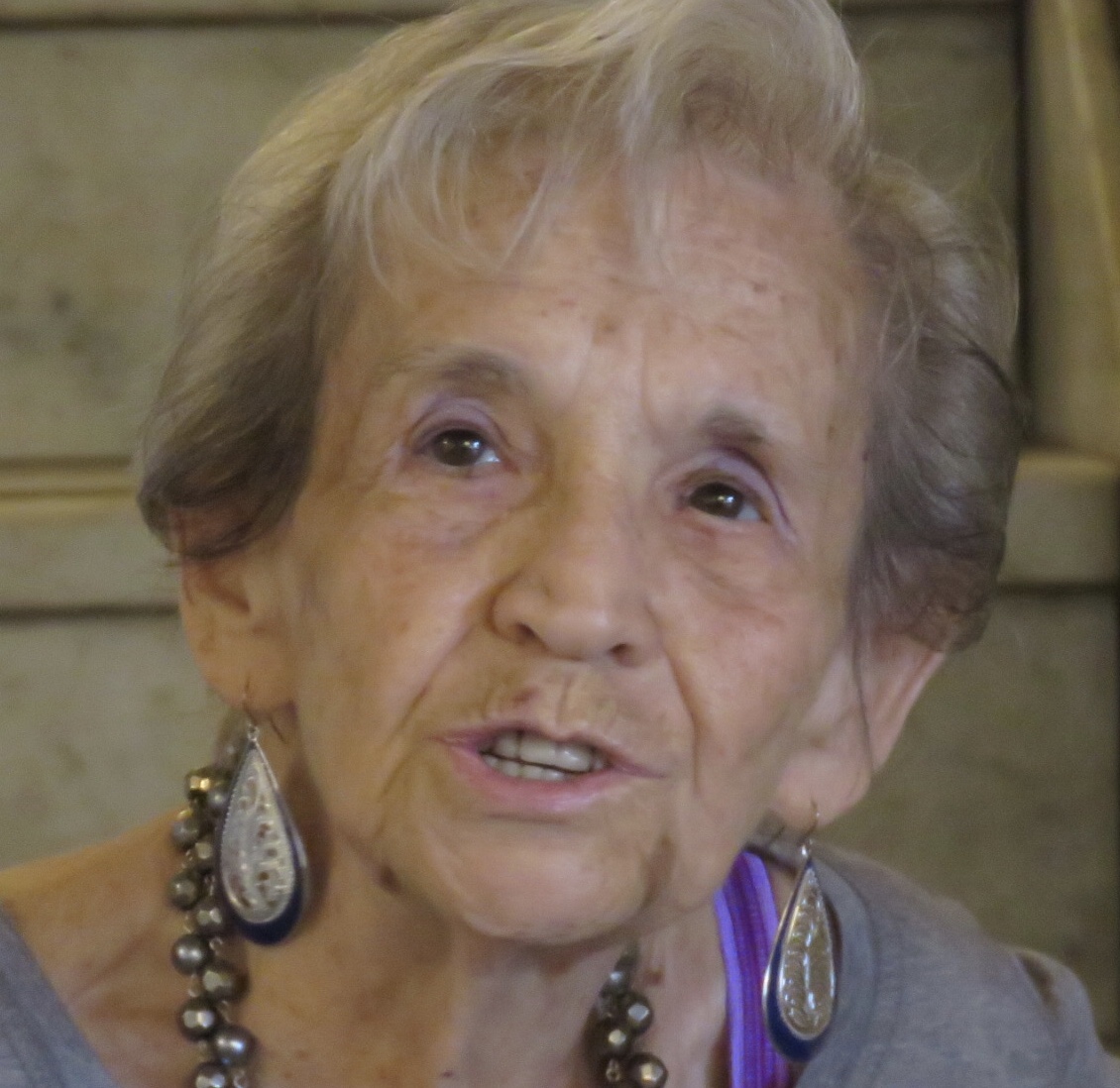 Visitation Information
November 1 2019 - 12:00 pm
Ralph Schugar Chapel, Inc, 5509 Centre Avenue, (Shadyside) Pittsburgh, 15232

Funeral Information
November 1 2019 - 1:00 pm
Ralph Schugar Chapel, Inc, 5509 Centre Avenue, (Shadyside) Pittsburgh 15232


Arlene Newman of Bethel Park, PA passed away peacefully on October 30th, 2019 surrounded in the final days by her loving family. Arlene was preceded in death by her parents, Pearl and Buddy Soltz and her devoted husband, Sandy Newman. She is survived by her four loving children, Barbara Newman, Eddie Newman (Debbie), Roger Newman (Joyce), and Doug Newman (Shelly). She was the proud "Boby" to Melissa Siebert, Tiffany Joyce (Michael), Jessica Gusmar (David), Stephanie Newman, Cory Newman (Ashley), Carlie Newman, Zac Newman (Brittany), Michael Newman, Nicolete Newman, Anthony Newman, and brother David Soltz of Edgewater, Florida. She was also blessed with seven great grand children. Arlene in her words, wanted them all to know that "I loved my family more than they could ever know and was unbelievably proud of all of my children and grandchildren." Words can not describe how much she will be missed. Services at Ralph Schugar Chapel, Inc, 5509 Centre Avenue, Shadyside on Friday November 1st at 1 PM. Visitation one hour prior to services (12 - 1 PM). Interment Homestead Hebrew Cemetery. No flowers please. In lieu of flowers, we recommend a donation in Arlene's name to a charity of your choosing.

Condolences
Send Condolence
Dear Roger and Barbara, Please accept my deepest sympathy on the loss of your dear mother. My thoughts and prayers are with you and your family in your time of grief. May all of your wonderful memories bring you great comfort. I still have the beautiful personalized stationary that Arlene custom designed for me in 1985. Arlene will be in our hearts forever! "Baruch Dayan Emet" Ira Katz
By Ira Katz
- November 02, 2019
---
Our heartfelt condolences to you and the entire family. We sent hugs and thoughts in remembrance of Arlene. She had the "go out on my own terms" strength which must be so comforting to you all. We are so very sorry we cannot be with the family to honor her life, presently. We will save our personal hugs for a later date. In closing may we offer this: May her memory be forever a blessing, and may she rest in eternal peace. God Bless- Barbara and Gene
By Barbara & Gene Schwartz
- November 01, 2019
---
To the Newman family. Peace be to your family and friends with the loss of your Arlene. May you remember her with kind thoughts.
By Deborah Miller-Gurchak
- October 31, 2019
---
My heartfelt sympathy to all of you. Growing up we were like one big family We all loved your mom & were amazed at her endless talents. She always had a smile and contagious laughter. Her love for animals was so heartwarming; I remember the Chimpanzee! I treasure all the good memories , as will you. May she RIP. Our parents are reunited 💕
By Mollie Siegel
- October 31, 2019
---
Barb I am so sorry for your loss. I really liked your mom She was a wonderful person. She will be missed. Take care 🙏🙏🙏🙏
By Toni Yurkovic
- October 31, 2019
---
I'm so sorry for your loss. Your mom was a wonderful woman who will be missed by many of us. C7WU
By Dana Jones
- October 31, 2019
---
Arlene was family to my and me. We will miss her so much. I will miss all her stories and her hugs! The world just lost the sweetest person around. God bless all of you Love Annette 😢😢♥️
By Annette DelGreco
- October 31, 2019
---