Charlotte Cohen Love

January 4, 2020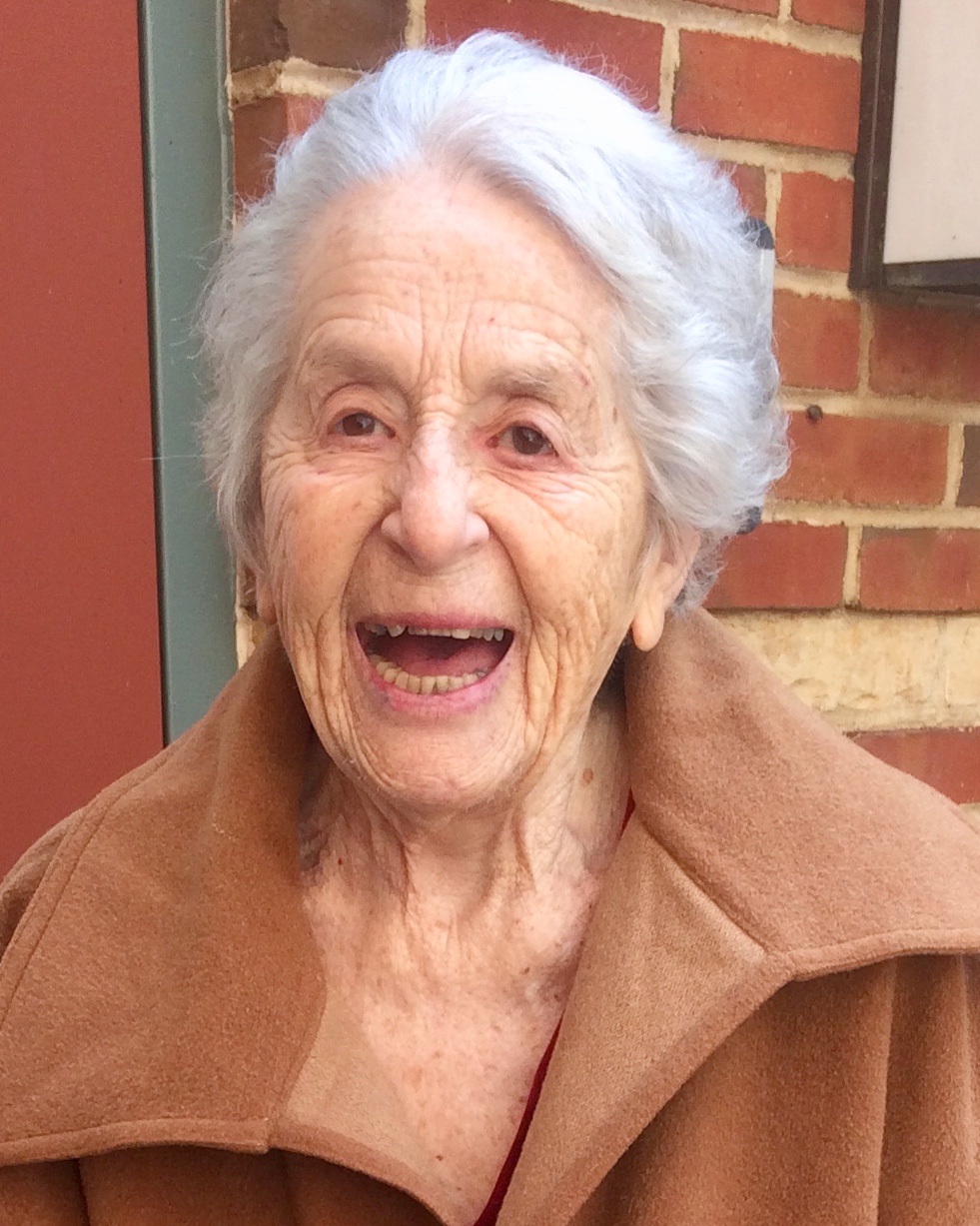 Visitation Information
January 6 2020 - 10:00 am
Ralph Schugar Chapel, Inc., 5509 Centre Avenue, (Shadyside) Pittsburgh 15232

Funeral Information
January 6 2020 - 11:00 am
Ralph Schugar Chapel, Inc., 5509 Centre Avenue, (Shadyside) Pittsburgh 15232


CHARLOTTE COHEN LOVE: Died peacefully on January 4, 2020 at the age of 96. She lived joyfully, the loving wife of Albert J. Love z'l for 62 years. Charlotte was the beloved mother of Kenneth Love (Dr. Barbara McNulty-Love) and Dr. Deanna Love Rutman (Alan z'l), grandmother of Dr. Maia Rutman (Russell Hirschler), Julia Love (Eric Wu) and Daniel Love (Lila Pla-Almeny) and great-grandmother of Ariella and Elan Hirschler, Abigail and Madeline Wu and Roc and Pep Love. Charlotte grew up as the youngest of seven in the heart of the robust Pittsburgh Jewish community, in the cradle of the Beth Hamedrash Hagadol Synagogue where her father served as one of the presidents, amidst the rich diversity of the Hill District of the 1920s and 30s. She was nurtured by her parents, Lena Garfinkle Cohen z'l and Joel David Cohen z'l, and her adored siblings by whom she is predeceased: Alan (Mary Ann) Cohen z'l, Adriel Cohen z'l, Eva (Abe) Herman z'l, Jerry (Bea) Cohen z'l, Mildred (Meyer) Feldman z'l and Herbie (Rosella) Cohen z'l. She is survived by her sister-in-law Millye Cohen, the wife of her brother Adriel, as well as nieces and nephews all over the United States. From her upbringing derived her joie de vivre, exuberance, and dedication to others. In fact, her early years inspired and featured prominently in her son Kenneth's 2019 film "Jewish Memories of Pittsburgh's Hill District". After graduating from Fifth Avenue High School, Charlotte worked in the Office of Price Administration distributing ration books and finding housing and arranging dances for returning soldiers until the end of WWII. In a ceremony officiated by the revered Rabbi Ashinsky, she married Albert, her high school sweetheart when he graduated from the University of Pittsburgh School of Pharmacy. During her years raising her family, Charlotte supported B'nai Brith as member and president - with star turns singing and dancing in elaborate productions. She enjoyed playing bridge with friends in her spare time, and volunteered with veterans at the VA Hospital. She led the family to join Young People's Synagogue/Bohnai Yisroel, of which she was an active and devoted member for more than 50 years. Charlotte worked for many years for the Pittsburgh Board of Education as a school secretary. She was well known for her  special zest by students, parents and teachers at elementary schools including Letsche, Carmalt, Minadeo, Colfax, Overbrook, and Connelly. In her 80s she spent much of her time at the Squirrel Hill JCC, where, with her great laugh, she specialized in exercise, unofficial hostessing, political campaigning and helping to develop a summer lunch program for children. In recognition, Charlotte received the  Volunteer of the Year Award in 2009 from the Retired and Senior Volunteers Program of Allegheny County. For her contributions to the JCC and the Red Cross, she was given a Jefferson Award for Public Service  and honored in the Jewish Association On Aging's "Eight Over Eighty" celebration of "The Greatest Generation", both in 2011. As Barry Chad wrote in his interview for the Carnegie Library of Pittsburgh's Oral History Project sponsored by the Pennsylvania Historical and Museum Commission, "This lady, by her own admission, is a live-wire, tireless in her community activities, in all manner of helpfulness, in keeping up with her family and friends. This lady is a doer!" Services at Ralph Schugar Chapel, Inc., 5509 Centre Avenue, Shadyside on Monday at 11 AM. Visitation one hour prior to services (10 - 11 AM). Interment Beth Shalom Cemetery. Family requests donations be made to the Jewish Association on Aging of Pittsburgh, 200 JHF Drive, Pittsburgh, PA 15217. www.schugar.com

Condolences
Send Condolence
I had the pleasure of working at Minadeo School (as the school social worker) with Charlotte. Charlotte and I became friends and kindred spirits. Charlotte was dynamic, animated, and highly intelligent. She was kind and warm. She often spoke of her love and pride in her children and family. I will miss her.
By Judith Rothbart Kline
- January 11, 2020
---
A very special Eshet Chayil with a beautiful neshama and true zest for living.She was so blessed to have Arichat Yamim,surrounded by her devoted family, who loved her dearly. Tehei Nishmata Tzrura Bitzror Hachaim
By Toby and Bill Albert
- January 08, 2020
---
Dear Deanna and Ken, My sincere sympathy to you and your family. Your mother was an amazing woman. Her kindness toward me and my family was unsurpassed. I will remember her with love and appreciation. May her memory be for many blessings.
By Arlene Wolk
- January 06, 2020
---
Dear Ken and Deanna, Charlotte meant so much to you; you have suffered an irreparable loss. We feel for you both and for your entire family. May God comfort you among the mourners of Zion and Jerusalem. May she rest in peace. Hedy and Joel
By Hedy and Joel Rutman
- January 06, 2020
---