Jeannette F. Kline

April 28, 2020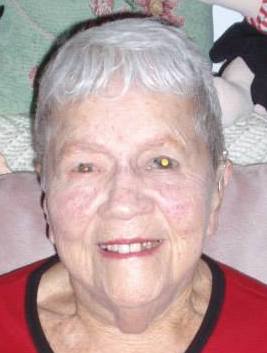 JEANNETTE F. KLINE: On Tuesday, April 28, 2020, at the age of 99 a few months short of her 100th Birthday! Loving wife of the late Joe Kline of blessed memory. A woman of so many wonderful qualities, kindness, joy, happiness, helpfulness, big heart, intelligent, love to laugh and make others laugh and so much more! She encouraged everyone to live life with only good intentions no matter what was happening around them or to them! She was a Nursery School teacher for 13 years and loved that! After that, a Secretary at our High School. She is a Brain Injury Survivor of 1974 who actually taught herself to walk and talk again as there weren't therapists nor the brain knowledge that we have today and a breast cancer survivor twice. She was a Classical Pianist and loved to harmonize singing with her siblings of blessed memory...sister Shirley, sister Bertha, Brother Milton, Brother Sol & Brother Leonard! Mom is survived by son Mark Kline (Bonnie), daughter Phyllis Kline-Seadler (Larry), and the late son, of blessed memory, Bruce Kline (Pixie). Also survived by 5 Grandchildren, Amberley Kline, Cody Kline, Adam Tompkins (Starrla), Missy Walker (Jason), the late Annie Kline of blessed memory and 3 Great-Grandchildren Isaiah Walker, Malerie Walker, and Arianna Halona. Her little neighbor Leighton next door referred to her as her Great-Grandneighbor! She is also survived by many cousins, friends, nieces, nephews, neighbors. She was and always will be loved by many! A special thanks to the employees at The Colony Nursing Home for the dedicated care and love they showed Mom for the last 5 years. Services and Interment Private. Contributions may be made to Parkway Jewish Center, 300 Princeton Drive, Pittsburgh, PA 15235, in memory of Jeannette Kline or BIAPA (Brain Injury Association of PA), 950 Walnut Bottom Road, Suite 15-229, Carlisle, PA 17015, in memory of Jeannette Kline. Arrangements entrusted to Ralph Schugar Chapel, Inc., family owned and operated. www.schugar.com
Condolences
Send Condolence
We are sending our love and thoughts ❤ Jeanette will forever be remembered as our caring, fun, and kind great grandneighbor.
By Leighton Greider and family
- May 06, 2020
---
Mrs. Kline's son Bruce was one of my closest friends growing-up in Eastmont, and Mrs. Kline was like a second mother to me. When my family moved to VA in 1965, the Klines' offered to allow me to live with them for the next 2 1/2 years so I could finish high school in Pittsburgh. While the school district ultimately did not allow this, I have never forgotten the generosity and selflessness that the Klines' showed me. These attributes, among others, defined the way Mrs. Kline lived her life and treated others. To Mark and Phyllis, keep your loving memories of your mom close to your heart and she will always be with you. RIP.
By Barry Shine
- May 05, 2020
---
I am so sad to hear about your Mom's passing, only two days before my Mom. They both will be missed. Sending my condolences and love.
By Debra Tannenbaum Sherwin
- May 01, 2020
---
Sorry to hear-Jeanette was my neighbor on St Clair St many years ago-wonderful woman
By Arthur Goldberg
- May 01, 2020
---