Thomas Nelson Silverman, Esq

May 4, 2020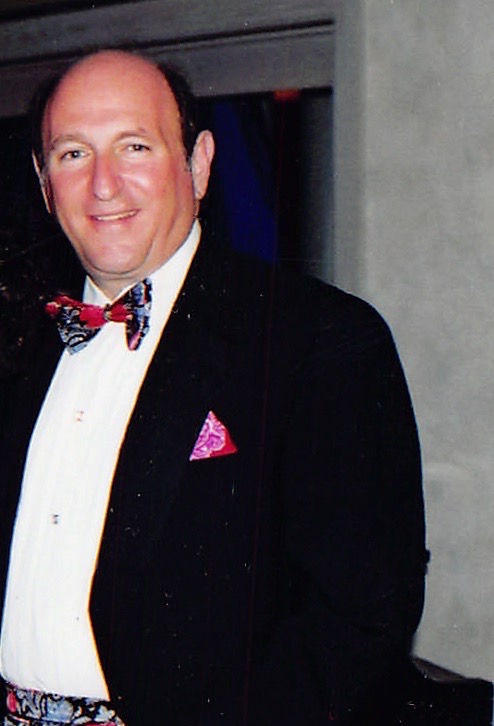 Thomas Nelson Silverman, Esq., 76, departed this world, Monday, May 4, 2019,  from his beloved home in Palm Beach Gardens, Florida. 




Born and raised in Pittsburgh, P.A., Tom relocated to Palm Beach County where he was held in high esteem by the Community practicing for more than 45 years as an AV Preeminent rated Attorney with an emphasis in Taxation, Estate Planning, and Trust and Estate Administration.  Tom was destined to be a lawyer — it was his true calling and absolute passion.  He enjoyed helping others through difficult periods of their lives, ultimately becoming the prime pillar of support for them and their families.  One of Tom's proudest moments was when he became the President, Secretary and General Counsel of The Kantner Foundation, Inc. a not-for-profit Corporation in which he gave of himself tirelessly for more than 25 years, celebrating its commitment to the education and entrepreneurship of future generations.  As a graduate of Harvard Law School and Founder and Senior Partner of his law firm, Thomas N. Silverman, P.A., Tom utilized his utmost knowledge and education to serve others selflessly.  He had a knack for turning clients into friends and friends into clients, and took joy in encouraging others to experience the same independence that his education provided him.  He was a true self-made man, phenomenal mentor, and valued confidant.  




While his work gave him much purpose, Tom found true happiness and joy in embracing his role as a Husband and Father.  His pride sought his family through the highs and lows of their lives- as a beloved Husband to Nina (Brookner), his Wife of 33 years; a devoted Father to his two Children, Sam and Faren; and a Grampi to Harry, his Daughter's fur baby. His 

fondest memories were those with he and his family traveling the world together as a complete family unit.

 

Yet, he also valued intimate one-on-one moments

 

between

 Nina, Sam, and Faren.  He spoke to 

each of his children at least once daily, and supported their passions and unique values

.  

Tom shared a special bond with his daughter, his "little one", and cherished his role of being a Grampi to Harry.  Tom was also an avid reader, nature lover, professional Italian food eater and sensitive, generous soul.  He had numerous friendships exceeding more than 50 years that he enjoyed dearly.  His thoughtfulness knew no bounds, as he continued to support his family unconditionally throughout his life and posthumously.  




As a family, my mother, brother and I are grateful to have had a wonderfully exceptional man in our lives who taught us about partnership, trust, mutual respect, true character, grit, kindness, love and staying connected as a family.  We know that his soul is at peace and reunited with his previously deceased Mother and Father, Phyllis Lhormer and Sidney Silverman, his Stepfather, Arch Lhormer, and dearly loved furry friend, Lucky Silverman.  




Due to the ongoing pandemic, services and interment will be private.  Donations in Tom's memory can be made to Wounded Warriors Project (

https://www.woundedwarriorproject.org

), as he was a War Veteran himself.  
Condolences
Send Condolence
I send my sincere condolences to Nina, Sam, Faren. I just learned of Tom's passing, & a bit stunned. Tommy and I were childhood friends, sharing some special moments growing up, before & after our Bar Mitzvahs. Though rarely in touch after college, we most recently connected just a few months ago. I can say I had the good fortune to know the man so beautifully described in this obituary. He was gracious with his humor, his heart and his time . Tommy was a mensch. May his soul continue to live in our hearts.
By Rick RogowARDR8
- May 10, 2020
---
Deepest sympathy to the Silverman family. I remember Tom from Taylor Allderdice HS and he was sweet an kind. Although we didn\\\\\\\'t keep in touch, I am saddened by his loss. May you find comfort in knowing what a special man he was.
By Carol Unger Kaufman
- May 10, 2020
---
My sympathy on your loss. May he Rest in Peace. elaine berkowitz,DMD Classmate, Taylor Allderdice HS.
By elaine berkowitz
- May 09, 2020
---
When Tom came to get a haircut at Jupiter Hair, I always made sure to look outside & see what cool car he drove. They were always really sharp... my thoughts & prayers to all of you
By Terri Battelene
- May 09, 2020
---
So sorry about the loss of this great man. My prayers to out to Nina and the children. Stay strong!
By Lynda A. Cairo
- May 08, 2020
---
So sorry to hear of your husband's passing. Although I never had the pleasure of meeting him, it sounds as if he was a wonderful man. My thoughts are with you and your family at this sad time.
By Steva Mellman
- May 07, 2020
---
Nina, Sam and Faren, we are very sorry for your loss. Our thoughts and prayers are with you at this difficult time. Tom will be missed. Shalom
By Vivian and Blair Friedman
- May 07, 2020
---
We as a family appreciated Tom very much. He will be missed. We are heartbroken for you in your loss. Our thoughts and prayers are with you. Sincerely, Barbara and David Kiner
By Barbara and David Kiner
- May 07, 2020
---
I've known Nina since early days in Pgh as our parents were friends. Nina always had the best smile and determination with a lighthearted but confident way and always loved being with her. We reconnected again in Fl and would meet for lunches and also got to see Tom at some dinners. While such an accomplished lawyer and person in life he always was so genuine & kind- a gentle soul. I remember when Nina shared their love story when they first started dating and how it evolved - was better than in the movies and was real. To say they created perfect extraordinary children is putting it mildly. Tom and Nina are best role models as spouses, parents, friends and responsible honest people with passions and interests. People that can be contacted on. I was so pleased how well Tom was progressing thru his illness and this was such a shock. Being such a strong family, his legacy and love will get them through this and they will each live passionately in his honor to make him smile down at them with pride and peace. I am so so sorry for his loss at too young an age. With love and support- A fellow lover of furry friends. Lisa Weinstock💕
By Lisa Weinstock
- May 07, 2020
---
Dear Nina and Family, Sending my heartfelt condolences. I will miss Tom joining us for holiday dinners. I know you all have beautiful memories to fill your heart for a lifetime. Rest In Peace, Tom. You will be missed.
By Marcia DelGrosso
- May 07, 2020
---
To the Silverman family I pray for your strength during this time of loss. Tom was a man of honor and joy who lived his family beyond measure. He touched so many lives and will truly be missed. May the many treasured memories you have of him bring you comfort.
By Jodi Berger
- May 07, 2020
---
We are deeply saddened by the sudden loss of Tom. Our hearts and prayers go out to his family and friends. He will be greatly missed by many.
By Louis and Wanda Williams
- May 07, 2020
---
What a wonderful tribute to Tom. He was a compassionate and loving friend, husband, and father. We feel very lucky to have known him for over 33 years and will always picture him at our table for family holiday meals. May all of the memories that you shared shine on in your hearts and be a blessing in this time of grief.
By The Weinthal
- May 07, 2020
---