Carol Adelsheimer

May 16, 2020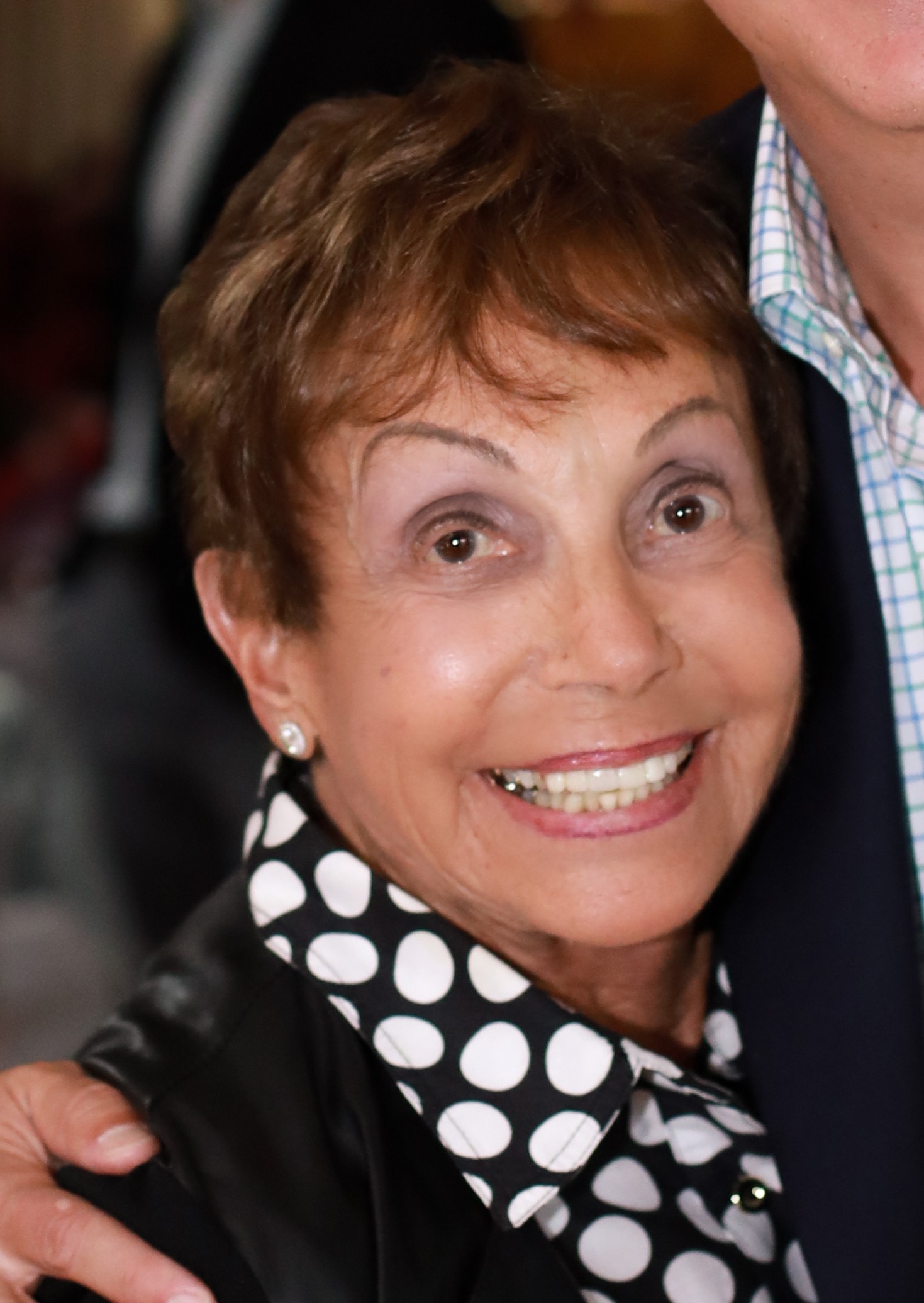 CAROL ADELSHEIMER: Age 82, of Pittsburgh, PA, on Saturday, May 16, 2020, in Boca Raton, Florida, we lost our sweet Muggy due to complications of a stroke. She was the glue of our family and taught us that the most important values in life are love and family. She had boundless energy in a fun sized body and proved that good things come in small packages. Survived by her loving husband of nearly 61 years, Harry Adelsheimer; sons Gregg Adelsheimer (Pamela Aranson Adelsheimer), Marc Adelsheimer (Jamie Stern), and daughter Lynne Adelsheimer Goldstein (Michael Goldstein). Eight loving grandchildren; Andrew (Amanda) Adelsheimer, Jeremy Adelsheimer, Eric Adelsheimer, Hannah Adelsheimer, Rachel Adelsheimer, Jacob Adelsheimer, Alex Goldstein, and Sara Goldstein. She was born in Dormont, Pa to Alice and Lewis Leventon. She attended Penn State University and graduated from the University of Pittsburgh with a degree in education. She began her career working at Dormont High School and Taylor Allderdice High School during which time she met the love of her life. After having her three children, she began working in the family business as a buyer at Lintons in Squirrel Hill. She was one of the leading forces behind the success of this prosperous women's boutique. She enjoyed playing mah-jongg, canasta, golfing at Westmoreland Country Club and Boca West Country Club, and exercising at the JCC. Throughout her life she was very involved in many charitable organizations including Ladies Hospital Aid Society, National Council of Jewish Women, Temple Sinai, and the United Jewish Federation. Her most cherished times were spent with her family of 16, especially on her yearly trips to Beach Haven, NJ. She was extremely involved in all of her grandchildren's lives, taking each one on a special bar/bat mitzvah trip, knowing all of their exam schedules and sending vibes for every occasion. She loved to travel with Harry and their many friends, and her daughter was lucky enough to enjoy 11 trips to their special place, Rancho La Puerta. She touched everyone's lives and lit up every room she walked into. Our precious Muggy will be missed most by her dear husband and her loving family, as well as her multitude of friends. Services and Interment Private. In lieu of flowers the family has requested that donations be sent to the Jewish Community Center of Pittsburgh, 5738 Forbes Avenue, Pittsburgh, PA 15217. Arrangements entrusted to the Ralph Schugar Chapel, Inc., family owned and operated. www.schugar.com

Condolences
Send Condolence
Dear Harry and family We were saddened by the passing of dear Carol. She was always so lively and cheerful, with a big smile on her face. Our thoughts are with you at this difficult time. Love Nurit and Ami Elis
By Nurit and Ami Elis
- May 26, 2020
---
Saddened to hear of Carols passing I had the pleasure of doing Carols hair when she was in Pittsburgh I got to enjoy all her wonderful stories and how she loved her family and how proud she was of everyone. She will be missed.
By Dana Hochman
- May 23, 2020
---
I would like to send my sincere sympathy to the entire Adelsheimer family I was in the first English class that Carol taught @ Dormont High School She was a new bride & our first assignment was to learn to spell Adelsheimer! We connected again many years later @ Westmoreland Country Club She was always fun to be around. May your many beautiful memories be a constant source of strength @ this most difficult time. Sincerely, Suzanne Watkins Shilling
By Suzanne Shilling
- May 23, 2020
---
We loved Carol and every minute we spent together. We played Maj, golf, and many wonderful trips and evenings with her and Harry. We shared many happy occasions from our October birthday lunches to special life cycle events. We will think of her often and will miss her so much. We want to express our sympathy to her entire beautiful family who she loved so much.
By Patti and David Shensa
- May 18, 2020
---
Such a dear lovely lady. She definitely proved that good things come in small packages. Carol will always remain unforgettable. We are so very sorry for your loss.
By Sandy and Richard Cohen
- May 18, 2020
---