Sidney Rosenzweig

June 25, 2020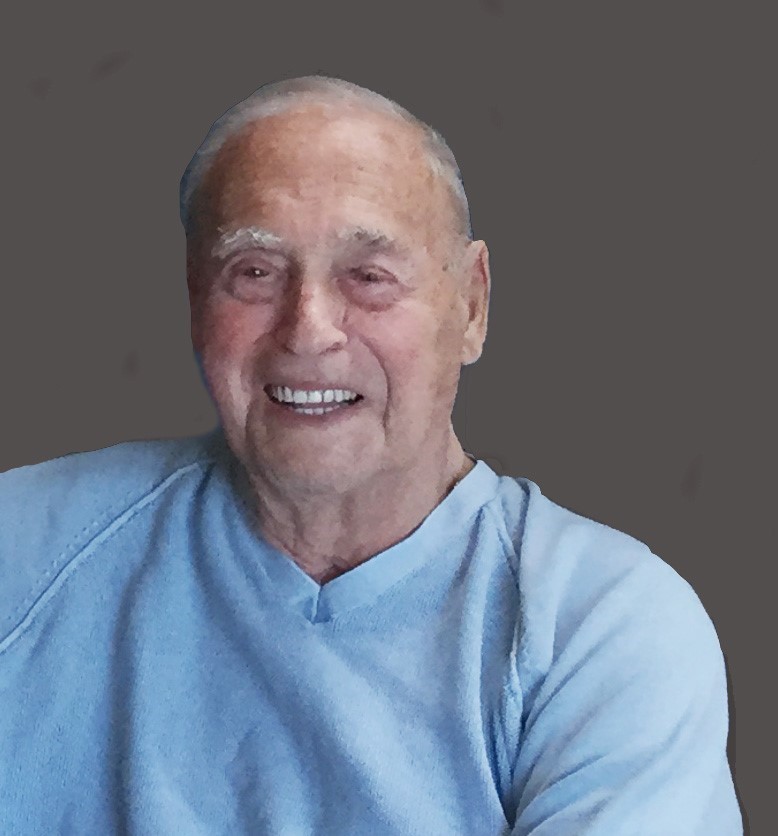 SIDNEY ROSENZWEIG: Age 93, died peacefully of natural causes, at home on June 25 surrounded by Sema, his wife of 64 years, and his loving family. Father of Joy Rennert, Michael (Peggy) Rosenzweig and Michele (Breck) Smith. Proud Grandfather of Mollie, Emily, Amy, Kate, Eric and Rachel, and numerous nieces and nephews. Preceded in death by his parents, Miriam and Israel, and siblings Lollie, Nettie, and Harvey. Sid was past president Parkway Jewish Center synagogue. He graduated Fifth Ave High School and after serving in WW2 as an Army Intelligence Officer graduated from the University of Pittsburgh with a BS in Business Administration. Before retiring, Sid was a lifelong manufacturer's representative who engendered the complete trust and friendship of his customers all around Western Pennsylvania. Sid adored the sunshine and he and Sema retired to West Palm Beach where Sid loved to golf and spend time with family. Sid and Sema returned to Pittsburgh and have resided in Oakland for the past 3 years. Sid loved the Steelers, Pitt, watching the Stock Market shows, going to shul, but most of all, his wife and family. Services and Interment Private. Contributions to honor Sidney's life may be made to the University of Pittsburgh's Office of Veterans Services Student Resource Fund, online at  http://pi.tt/pittsupportovs. A Zoom shiva will be held Sunday evening at 7:00 pm. For details email jleicht@templeohavshalom.org. Arrangements entrusted to Ralph Schugar Chapel, Inc., family owned and operated. www.schugar.com 
Condolences
Send Condolence
My thoughts are with all of you. Love Wendy
By Wendy Jacobs
- June 29, 2020
---
Michael, we are so sorry to hear of the loss your Father for you and your entire family. He sounded like a wonderful giving man. Judy and Len Lundy
By Len Lundy
- June 29, 2020
---
Michael, we are so sorry to hear of the loss your Father for you and your entire family. He sounded like a wonderful giving man. Judy and Len Lundy
By Len Lundy
- June 29, 2020
---
Mike and family, I send my heartfelt sympathies for you and your loved ones on the loss of your father. May his memory be a blessing.
By Gary Schermer
- June 27, 2020
---
My deepest sympathy. Wish I could be there. Loved growing up with my aunt and Uncle Sid. He was always on clean up duty and loved to run the sweeper Like my dad he was a fighter and gave all he had. He loved family and that shows. His family loves family. My heart is with you all Love cousin Wendy
By Wendy Kramer
- June 26, 2020
---
Joy, my deepest condolences on the passing of your father. I will keep you and your family in my thoughts. Annette
By Annette Kellermann
- June 26, 2020
---
Dear Rosensweig Family, My deepest sympathies on your loss. May. Sidney's memory be for a blessing to all of you.
By Paula Fingeret Rulin
- June 26, 2020
---