Dr. Ronald E. Fibus

July 20, 2020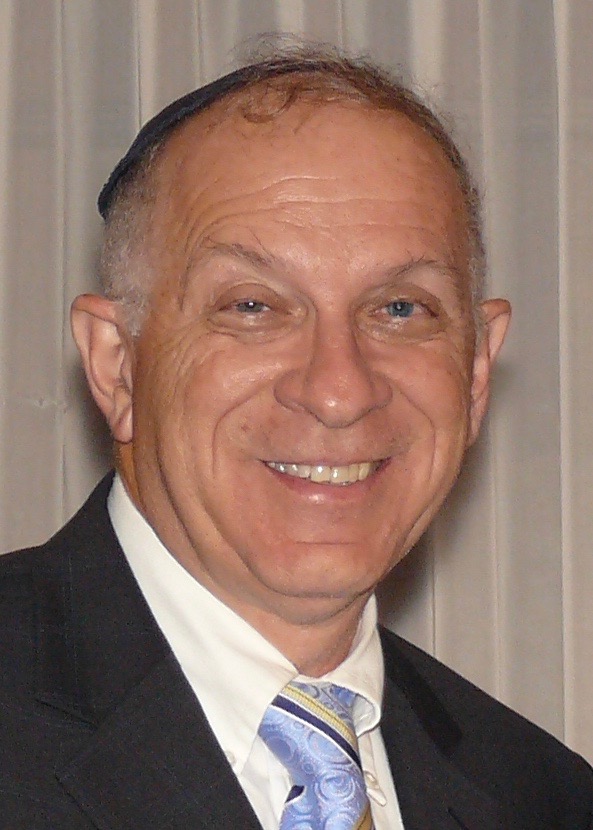 DR. RONALD E. FIBUS: On Monday, July 20, 2020. Happily married husband of 56 years to Harriet (Solomon) Fibus. Loving father of Rebecca (Andrew) Gamble, Laura (Stuart) Alpern and Iris (Robert) Uhl. Caring brother of Beverly Turko, Roberta (Mike) Taylor, and the late David Fibus. Brother-in-law of Gerald (late Cyma) Dolan and Marcia (Mel) Solomon. Cherished "Zedie" to David (Alexis) Gamble, Adam Indianer, Sarah Gamble, Michael Uhl, Marissa Alpern, Isabelle Uhl, Sylvia Alpern and Daniel Uhl. Also survived by nieces and nephews. Ronald was a school psychologist for Pittsburgh Public Schools for over 35 years. He served in the US Army as a 1st Lietenant. He was also an avid sports fan who followed all of the Pittsburgh sports teams. Ronald cared deeply for his family and friends and looked forward to annual family beach vacations. He was a life-long learner and advocated that passion to others and was actively involved at Congregation Beth Shalom. Services and Interment Private. Contributions may be made to Congregation Beth Shalom, 5915 Beacon Street, Pittsburgh, PA 15217, Charles Morris Nursing and Rehabilitation Center, 200 JHF Drive, Pittsburgh, PA 15217 or Jewish National Fund, 6425 Living Place, 2nd Floor, Pittsburgh, PA 15206. Arrangements entrusted to Ralph Schugar Chapel, Inc., family owned and operated. www.schugar.com

Condolences
Send Condolence
My heart is heavy as I read the sad news of Ron's death. We were colleagues as school psychologists in the Pittsburgh Public Schools in the early 70s before my husband and I moved from Pittsburgh. As my late mother was a long time member at Beth Shalom, I saw Ron periodically in subsequent years at High Holiday services.His eyes would always sparkle when he spoke with pride about his daughters. My most sincere condolences to you, Harriet, and your family.
By Donna Kwall Smith
- July 28, 2020
---
Dear Harriet, Rebecca, Laura and Iris, I am so sorry for your loss. I hope it helps a tiny bit to know my thoughts and prayers are with you at this difficult time. Ron always seemed to me to be the epitome of a gentleman. He had so many true qualities. Again my deepest sympathy.
By Leila Friedman
- July 23, 2020
---
Dear Harriet and Family, Certainly words cannot begin to express the feelings of loss that you are experiencing at Ron's untimely, and unexplainable passing. Equally, his friends, colleagues, the community, and the numerous people whose lives he touched with his abounding heart, also grieve and share your loss, emptiness, and sadness. Ron's very presence and legacy include a lifetime of caring for and serving others, good deeds and memories of those he touched, and numerous personal and professional achievements, hopes and dreams fulfilled, daily joy with the love of family, traditions, and friends. Surely his availability, joy, exuberance for life, and concern for others will leave a void in each of us, but a lifetime of cherished memories cannot be taken away, and Ron's soul will live on in our heart and mind forever. David Zhirsh
By David Hirsh
- July 23, 2020
---
Dear Harriet, I want to express my sympathy to you and your family on the passing of Ron. We worked together as members of Three Rivers Lodge B'nai B'rith. I have a picture of us and other members along with Mayor Richard S. Caliguiri who was our guest speaker at a Lodge meeting at the Park Schenley Restaurant in 1978. I have fond memories of Ron's Father, Sam. He was a wonderful man, too!
By Richard M. Gordon
- July 22, 2020
---
Our deepest condolences to Ron's family. We graduated Allderdice w/ Ron and enjoyed visiting w/ him at our class reunions. He was a caring friend to our brother-in-law, Stephen Grobstein. We hope fond memories will help you through this difficult time.
By Eileen and Richard Orringer
- July 21, 2020
---
Harriet and Extended family, Dave called to tell me the horrid news. Needless to say I am in shock. Ron was so loved by us all for so very long words can not describe the feeling of loss I am having except to say I have had it before with Jeanne. Time will soften the impact on your broken heart but memories will live on forever and never leave you and us as we travel back in time. Please do not forget that. It will help you get through this terrible time, I know. Your family is large and loving, keep them close, visit often. Call anytime you want to let go, I am all ears. 561'574'1640. Friends for life Mike
By Mike Helioff
- July 21, 2020
---
I am so sorry for your loss.
By Bill Cartiff
- July 21, 2020
---
We are sorry to hear of Ron\'s passing. We know him as a bloved husband and father. Our prayers go out to the family as you deal with this great loss.
By James and Paula Cox
- July 21, 2020
---