Marion Lindner Caplan

July 21, 2020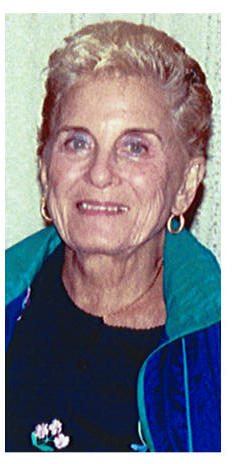 MARION LINDNER CAPLAN: On Tuesday, July 21, 2020; daughter of the late Pauline Hoffman Geilman and David Rudick. Wife of the late Leon Caplan and Saul Lindner. Mother of Barbara (Peppy) Lindner and Norman Lindner. Bubbie of Brian (Meghan) Lindner of North Hills, Scott (Leiha) Lindner of Mars, PA and Justin Lindner of Kissimmee, FL. Great-grandmother of Maximus, MacKenzie, Beckett & Hadley. Special friend to Twink Caplan. Sister of the late Sidney and Miriam Geilman, Harold and Ruth Geilman and Milton Geilman. Sister-in-law of Sylvia Geilman of Hollywood, FL. Also survived by nieces, nephews, great-nieces and great-nephews. In her younger years, Marion was active in Temple Sinai Sisterhood and many Jewish organizations in Pittsburgh and Florida. Services and Interment Private. Arrangements entrusted to Ralph Schugar Chapel, Inc., family owned and operated. www.schugar.com 

Condolences
Send Condolence
Marion was always a ray of sunshine not only for me but definitely for my loved parents Henry and Mollie Melnick. Leon brought her into our lives so many years ago creating the joys of life. I always think of her when I walk pass her home here in Highland Park. May she always live in your hearts and in the hearts of those she touched throughout life.
By Renee Melnick Abrams
- July 28, 2020
---
Peppy, so sorry for your loss.
By Margery Shrinsky
- July 28, 2020
---
Peppy and Norm, sorry for your loss.
By Cookie Pearsol
- July 26, 2020
---
Norm and Peppy, I am sorry for your loss. Your mom was a great person. Your mom accepted me for me and she had a heart of gold. Marion never had a mean word to say about any one. I will miss her alot. You two are in my prayers and thoughts. And remember God got a another special angel. I will always remember mom. Love you both and Marion I love you and rest in peace.
By Arlene Gwinn
- July 24, 2020
---
We will miss u cuz! Not only were you beautiful inside and out but you were one classy lady!
By Kathy Bouker
- July 23, 2020
---
Marion we will remember you with much love and fond memories for at least 60 years.I am drinking a bottle of Bailey's Irish cream for both of us. Haven't just got another angel.
By Karen and Stan Krauson
- July 23, 2020
---