Boris (Beasey) Weinstein

August 1, 2020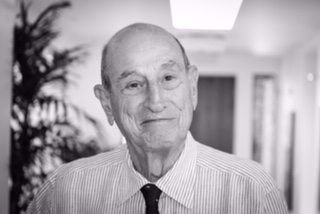 BORIS WEINSTEIN: Boris (known as Beasey) Weinstein, on Saturday, August 1, 2020 at the age of 88. Beloved son of the late Solomon and Lena Weinstein and brother to Thelma Gold Landay of Pittsburgh. Loving father to Marci Weinstein Wiseman and Carl Weinstein, and daughter-in-law Sarah Weinstein and son-in-law Bruce Wiseman. Adoring grandfather to Jillian Wiseman and Cole Weinstein, and step-grandchildren: Nathan, Todd Jr., Sydney, Blake, Brenda, Lucas and Cole Kunkel. And, stepfather to Todd, Drew and Joel Kunkel. He is survived by his devoted life partner of the last 9 years, Evelyn Favish. Boris was an entrepreneur, marketing and public relations executive, and community activist. He graduated from Taylor Allderdice High School, University of Pittsburgh and attended graduate school at Medill School of Journalism, Northwestern University. He served in the US Army before starting his career in the sports and news departments of the Pittsburgh Sun-Telegraph and KDKA-TV. Boris then became a principal of MARC & Co., where for 27 years, as head of media and communications, he helped grow MARC into a leading regional advertising agency. In 1986 he formed The Carson Group, a boutique public relations firm, that focused on many corporate, pro-social endeavors. He went on to serve as marketing consultant to Pizza Hut, Inc. and as Vice-President at President Riverboat Casinos. Boris created the National Young Reader's Day and is credited with making the Book It! reading incentive program into a national success. He was part of the marketing team that developed the McDonald's Big Mac and created Pittsburgh's original public New Year's Eve Celebration at the Liberty Center. Boris conceived of and was the driving force behind the Art Rooney statue at Three Rivers Stadium, later move to Heinz Field. He was the recipient of 10 Golden Quill Awards for his innovative work in media and public relations. In retirement, Boris focused his talents on making the city he loved even better. He created Citizens Against Litter, an anti-litter initiative that started locally in Shadyside, and turned it into a community-wide movement. "Mr. Litterman" organized Redd Up events across Greater Pittsburgh that mobilized over 25,000 volunteers annually in more than 100 local communities to make Pittsburgh beautiful. He worked with multiple mayors and served on the Clean Pittsburgh Commission. For his efforts, Boris was awarded the Jefferson Community Champions Award and Keep America Beautiful's highest honor, the Iron Eyes Cody Award. A Pittsburgher to the core, Boris was an uber fan of all Pittsburgh sports teams and one of the city's biggest cheerleaders. He loved dancing, as well as walking the city's neighborhoods seeing friends and acquaintances. Boris was married for 33 years to Sandra Cohen Weinstein. He remarried in 1994 to Brenda Kunkel Weinstein and survived her death in 2004. Services and Interment Private. Donations may be made to the Hillman Cancer Center, HillmanResearch.UPMC.edu/Giving, and the JCC of Greater Pittsburgh, jccpgh.org. Arrangements entrusted to Ralph Schugar Chapel, Inc., family owned and operated. www.schugar.com
Condolences
Send Condolence
Deepest condolences to your family. I learned a lot from Boris during my time in Pittsburgh when we worked together on Citizens Against Litter, and I still think about him regularly when I pick up litter back here in Minnesota. He was an incredible inspiration and a true friend.
By Jake Krohn
- August 18, 2020
---
Dear Marci and Carl, Please accept my condolences on your father's death. He was a great guy...smarty, creative and a wonderful sense of humor. Gary and I were so fond of him. I was so happy to see him these past winters in Florida. He will be missed! Best, Ellie
By Ellie Bahm
- August 05, 2020
---
Boris was one of my heroes. He made the world a better place, and I'm grateful to have known him. I give his family my condolences. Jim Heinrich
By Jim Heinrich
- August 04, 2020
---
With deepest sympathy to the entire Weinstein family. I had the privilege to work with Boris during my initial years at MARC. He was a hard working and sincere professional with a high level of integrity. Boris was a mentor to many of the young professionals who grew up in the advertising industry. May Boris Rest In Peace. He will be missed.
By Stuart M. Zolot
- August 03, 2020
---