Leonard C. Stern

August 9, 2020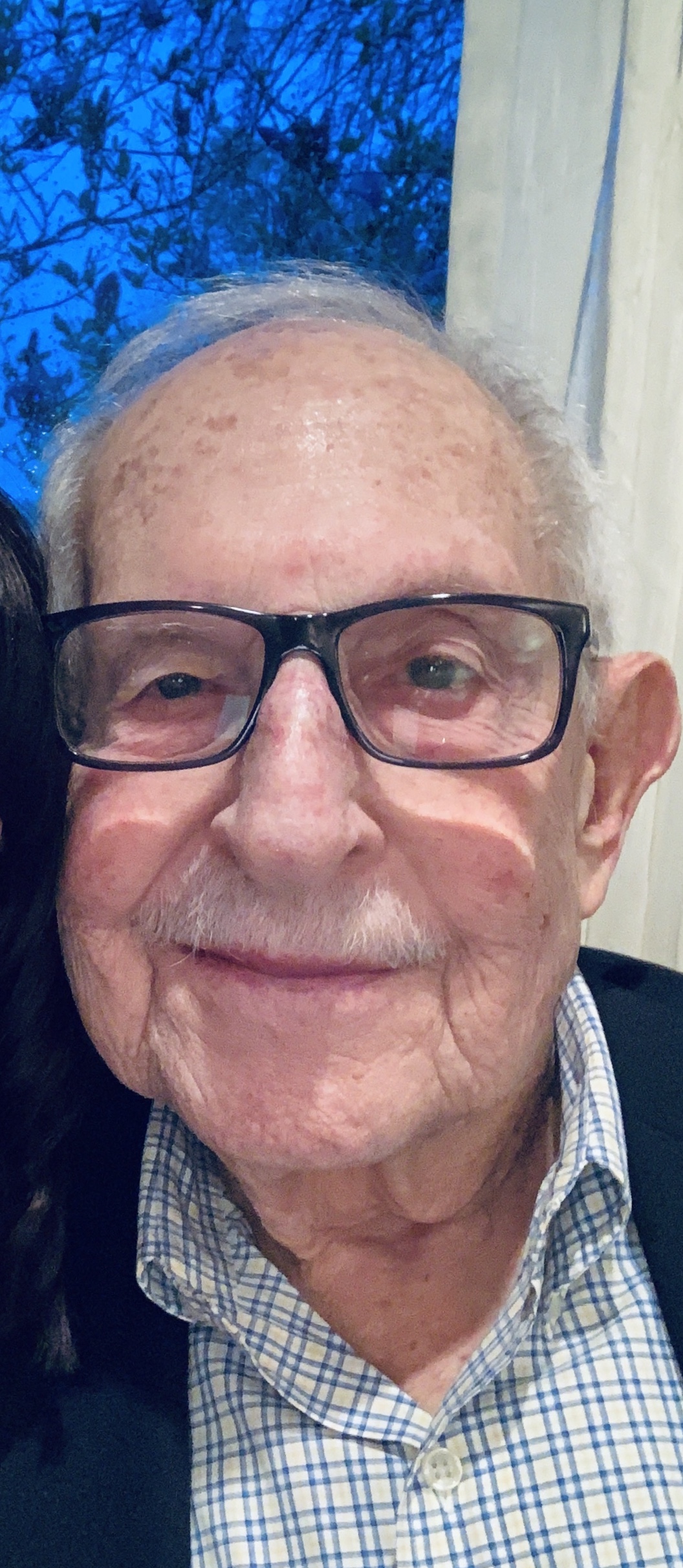 LEONARD C. STERN: Passed away at the age of 97 peacefully on Sunday, August 9, 2020. He lived a happy, full life. He loved his work years, he loved retirement years, but most of all he loved his family. He always looked at the glass as half full and not half empty. Born in 1923 in Monessen, PA to Sam and Hilda Stern. He graduated from Monessen High School in 1940, and attended Northwestern University in Evanston, IL. He interrupted his college career in 1943 and volunteered to become a soldier in WW II, where he became a weather cryptographer. He spent most of his military career in the Pentagon Building in Washington, DC receiving weather from around the world. Later he became stationed in Ancara, Turkey where he took over a radio station so American airplanes could fly over this country safely. After the war, Leonard returned to Northwestern and received his bachelor degree. He married his college sweetheart, Mary Jo Davis in 1947 and the were blissfully married for 50 years. Mary Jo died after a long illness at the age of 72. After graduating college, Leonard returned to Monessen to join his father in his retail furniture business. While working in Monessen, Leonard realized the serious situation when the steel mills closed resulting in jobs disappearing. Leonard founded MIDA (Monessen Industrial Development Association) and together with representatives from five communities, they raised enough to buy the US Steel Plant in Donora, PA. This accomplishment made it possible to provide 100 new jobs. Leonard later opened his own furniture store in Whitehall, PA which later sold to Arthur Moser. Being too young to retire, Leonard trained to be a business broker later starting his own Broker Business where he worked until 92. After several years, Leonard met Joni Ostrow and fell in love again for the second time. After dating for a few months, they were in a serious accident. Because Leonard had just sold his apartment and Joni just remodeled and moved into a new apartment, they decided to live together as a couple for the next 15 years. Leonard was an avid sportsman, taking up golf at the age of 80 and successfully making a hole-in-one when he was 85. Leonard is survived by his brother, Daniel Stern, the late Marjorie Ash and Ruth Schrag; his four children, Renee (Gerald) Myers, Joanne (Allen) Sosniak, Charles (Christine) Stern and Howard (Lisa Ciaccia) Stern; his grandchildren, David, Stacy, Michael, Samantha, Izabella, Angelina and Alexander and great-grandchildren, Avery, Jacob, Quinn, Alivia, Nadia, Liam, Noah and Eliot. Services and Interment Private. Contributions may be made to Rodef Shalom Temple, 4905 Fifth Avenue, Pittsburgh, PA 15213. Arrangements entrusted to Ralph Schugar Chapel, Inc., family owned and operated. www.schugar.com  

Condolences
Send Condolence
I had the pleasure of meeting Leonard in 2019 and although I only knew him for a short amount of time, I will always cherish the stories and laughs we shared. He was always up for a good game of shuffleboard and would beat me all the time! He was truly a fantastic soul and was a blessing to all of those around him. He will be deeply missed and I send my condolences to his great family.
By Aaron Burger
- August 13, 2020
---
So very sorry. Leonard was a great friend to my late husband, Gordon May his Memory be a Blessing to all who knew him.
By Marcia Rosenthal
- August 11, 2020
---
To the family of Leonard Stern: My father and mother, Irv and Jackie Terner, were good friends of Leonard and Mary Jo. I remember getting my beautiful Henredon furniture set at Leonard's store. I know he was a treasure to the community. My sincerest condolences to all of the family.
By Carolyn Terner
- August 11, 2020
---
So sorry to hear of Leonard's passing. He was a fine man and a gentleman. My deepest sympathies to all. May his memory always be a blessing to each and every one of you.
By Steve Herrup
- August 10, 2020
---