Marlene Laura Maglin

August 9, 2020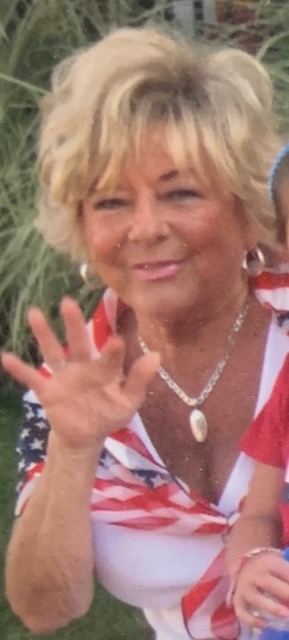 Everyone's favorite passed away on Sunday, August 9, 2020. Marlene Laura Maglin, 84, of Greenfield/Squirrel Hill and McKees Rocks. Daughter of the late Nazareno and Julia Ciccone Leonard (DeLeonardis). Sister of the late Violet, Vera, Gloria, Marian and Vince. Beautiful both inside and out, Marlene lit up a room. Her special gift was her natural ability to bring joy and comfort. Her kindness to friends and strangers alike was truly something to behold. Marlene was a patriotic lover of America, a gourmet cook and was also known for her impeccable taste in fashion and decor, and her passion for Pittsburgh sports and conservative politics. She is survived by her loving husband of 63 years Ronald, her children Gary (Suzan), Robin Dusch (Frank), Lawrence (Vanessa), her grandchildren Taylor, Hillary, Brett, Haley, Samantha, Ava, and Charlie, brother-in-law Alan (Judy) Maglin and numerous nieces, nephews and friends. Mom, your star will forever shine bright. Services and Interment Private. In lieu of flowers, contributions may be made in Marlene's memory to the Wounded Warrior Project,   www.support.woundedwarriorproject.org. Arrangements entrusted to Ralph Schugar Chapel, Inc., family owned and operated. www.schugar.com

Condolences
Send Condolence
Dear Robin. I am truly sorry that your mom has passed away. I can only imagine how very sad you are. She was a very special person. Full of life and happiness. I know you have great memories of her that will help as the days pass. I pray for you every day that God will bless you and help you too. Your very dear and old friend Jerollyn
By Jerollyn McMahon
- August 15, 2020
---
To The Maglin Family, I have such wonderful memories of Marlene- fun, full of personality, warm and loving. A dear and loyal friend to my parents. So sorry for this huge loss.
By Lewis Lipsitz
- August 12, 2020
---
Robin ,Gary and Larry I close my eyes and it seems like last year we were celebrating Christmas Eve at your house in Greenfield ! Your beautiful mother made it vibrant put her arms around us kids from Greenfield made us feel like $1 million dollars. Your mom made us feel welcome / like family with fabulous food and drink and lots of laughter. There is great moments in life as you get older that you'll always remember and these are some of my most precious . It was always a great party great food great fun. She always said Frank was the chief/ He was always the life of the party and she enjoyed it. She will be greatly missed. Rege said a brilliant statement yesterday wonderful vibrant people like her we just assume they are going to live forever !!! 🙏🙏🙏
By Danny McMahon & Family
- August 12, 2020
---
My deepest condolences.May her memory be a blessing.
By Dan Snider
- August 11, 2020
---
Ron, So sorry for your loss. I recall meeting Marlene at one of our early Allderdice reunions. Sincere condolences to you and your family. Stay well old friend. Mort
By Mort Weintraub, Buffalo, NY
- August 11, 2020
---
Ron, Robin, Gary and Larry and family: We are so very sorry for your loss and send our love and prayers!! Marlene truly was a gem!! A sweet and sacrificing woman, who loved everyone, and everyone loved her!! She will be missed by all who knew her!! Love, Neil and Debbie Mikec
By Neil and Debbie Mikec
- August 11, 2020
---
Ron and Family, Donnie and I send her condolences to you and your family on the passing of Marlene. Our thoughts are with you at this time. Roberta and Donnie Boynton Beach, Florida
By Roberta and Donnie Mann
- August 11, 2020
---
Dear Robin and Frank and family. We are so saddened by the death of your Mom. We never got the chance to meet her and cook together. We are sure she is soaring with the angels and making heaven. Better place. We love you all and are praying for you. Other than a child, their is no greater. Loss than that of a great MOM. God bless you all.❤️❤️🙏🙏
By Pat and Joe Romanosky.
- August 11, 2020
---
Marlene was the very Best of everything! She was like a mother to me and like grandmother to my our daughters. She was always smiling and eager to talk about all of the Pittsburgh sports teams. No one loved her family as much as her. Rest In Peace Nana. We Love you, Freddie, Harumi, Anita, Erey, Akanee, Ayano, Nana, JJ, Dean and Remy
By Freddie and Siyufy
- August 11, 2020
---
Ron, Robin, Gary and Larry and family: We are so very sorry for your loss and send our love and prayers!! Marlene truly was a gem!! A sweet and sacrificing woman, who loved everyone, and everyone loved her!! She will be missed by all who knew her!! Love, Neil and Debbie Mikec
By Neil and Debbie Mikec
- August 11, 2020
---
Dear Robin. I am truly sorry that your mom has passed away. I can only imagine how very sad you are. She was a very special person. Full of life and happiness. I know you have great memories of her that will help as the days pass. I pray for you every day that God will bless you and help you too. Your very dear and old friend Jerollyn
By Jerollyn McMahon
- August 10, 2020
---
Ron & family. My deepest sympathy on the loss of beloved Marlene. She was a great woman with a wonderful sense of humor and compassion. Rest in Peace. Paul Silverman
By Paul Silverman
- August 10, 2020
---