William Stephen Cohen

August 14, 2020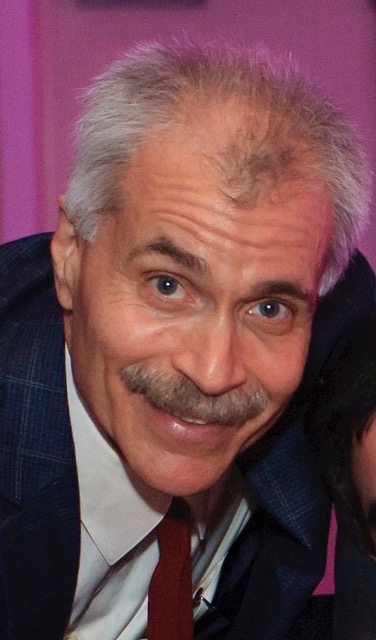 WILLIAM STEPHEN COHEN: William Stephen Cohen passed away on August 14th after a six-year heroic battle with multiple myeloma.  He was born on April 15, 1949. Bill was raised in Pittsburgh, the son of Sidney and Esther Fay Cohen, and graduated from the University of Pittsburgh with a degree in Communications. Raised in a musical and artistic family, his passion for photography led to an early career in that field. He was a gifted painter with a compelling and personally expressive style. Bill enjoyed attending Pittsburgh Symphony concerts followed by dinners with his wife, Judy Greenwald Cohen. Bill was a proud partner and supporter of Judy's extensive involvement and leadership in both local and national Jewish organizations. The work that Judy continues to do in the non-profit community was important to them both and a great source of pride for Bill. Bill was an avid runner, having completed more than 30 marathons. He enjoyed a range of sports and outdoor activities, including cycling and racquetball, hiking and golfing. His interest in sports extended to his hometown teams. He was an enthusiastic follower of the University of Pittsburgh football and basketball teams, Pittsburgh Pirates baseball, Steelers football and Penguins hockey. He followed all the games, and the first thing he turned to each morning in the newspaper was the sports page. Bill also enjoyed the study of World War II history, his home filled with many books on this and other subjects that interested him. In his later years, he developed a special interest in watching everything from documentaries on history to science fiction and dramas. Bill was a perfectionist in the best sense of that word, and he used his talent for fixing things to attack whatever he saw that needed improvement. No job he ever started was left undone. Bill was a successful businessman and entrepreneur in multiple fields, though family and close friends were always his life's priority. Judaism and its traditions remained a guiding light throughout his life. Bill enjoyed 22 years with his love, Judy. He had a special and adoring relationship with his stepson, Joshua Kuznetsov, whom he loved since the first time they met. He was a devoted and committed parent and a partner to Judy in raising Josh. In addition to his wife Judy and stepson Joshua, Bill is survived by his loving sister Judy Cohen Wall (Irwin Wall) and niece Rachel Lisa Joseph. Additionally, Bill is survived by Brothers-in-law Bruce Greenwald (Leslie Greenwald), Dan Greenwald, niece Rachel Greenwald, nephew Elliot Greenwald and dear cousins near and far. Close friends, like his family, will miss his engaging conversation, goodness of heart, commitment to his family and artist's sense of style in all things. Special thanks to the many people, including his doctors, PAs and nurses, at the UPMC Hillman Cancer Center who cared for him through the years of his illness, and to the Siskind Family, who were always there for him and his family. Funeral services are private. Please honor Bill and Judy's lifelong support of others. Contributions may be made to the Jewish Cemetery and Burial Association of Greater Pittsburgh, (www.jcba.org) or the 21 and Able program of the United Way of Southwestern Pennsylvania, (uwswpa.org---earmark it for the 21 and Able program). Arrangements entrusted to Ralph Schugar Chapel, Inc., family owned and operated. www.schugar.com
Condolences
Send Condolence
In our younger years as photographers, Bill and I would spend many hours on the streets, in parks, hiking in the woods - photographing life. We spent many hours working and playing together and with each new adventure I always came away with new knowledge. Being introduced to Bills family was like an adoption for me - I was instantly accepted, taken in and treated as family - and that was the beginning of our brother style relationship. Though we hadn't seen each other for many years and our communications lessened with distance and familial responsibilities, my fondness and love for Bill never faded and it never will. I have missed our walks, our talks, our time behind lenses, our catch up conversations, our solutions to the worlds turmoil; I have missed life with my dear friend. Though his passing may be bitter and the world a little less enlightened, I am left with the fondest of memories of a man, of a friend, of a brother who I have had the privilege to share a portion of my life with. Bill will always live in my heart and put a smile on my face when I stop to remember... God's speed Bill. I love you my friend! With my most sincere condolences, much love to you Judy and the Cohen family.
By Craig Watson
- August 18, 2020
---
Judy, My heart goes out to you. Knowing how difficult a fight and how strong Bill's will was to survive must have given you strength. He was a delightful man, a great supporter of you and your son and all the fine work you do. May the memories you share sustain you..
By KAREN EGORIN
- August 18, 2020
---
No one can ever replace the amazing person that Bill was. My thoughts are with you during this time.
By JT Ferrise
- August 17, 2020
---
Please accept our deepest, most heartfelt sympathy on the loss of Bill. He was a special man and will be missed by all who knew him.
By Shereen and Paul Rosenberg
- August 17, 2020
---