Jacqueline (Cuttler) Slavkin

August 30, 2020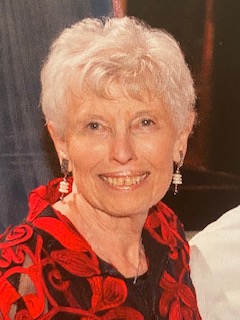 JACQUELINE (CUTTLER) SLAVKIN: On August 30, 2020, beloved mother, grandmother and teacher, Jacqueline Cuttler Slavkin, passed away. She was 82 years old. Jackie was a native Pittsburgher, born on April 23, 1938 to Esther and Louis Cuttler. She attended Peabody High School, graduating 2nd in her class in 1956.  Upon graduation from the University of Pittsburgh in 1959, Jackie began her teaching career at Taylor Allderdice High School in Squirrel Hill. Jackie married Seril Slavkin, MD, on July 3, 1960, and after living in Mountain Home, ID for two years while Seril served in the Air Force, ultimately settled in Mt. Lebanon where she currently resided.  The couple joined Beth El Congregation in 1964, where Mrs. Slavkin remained a member for 56 years until her death. It was after Seril's untimely death in 1981 that she truly found inner strength and became a centering force in her family's life. A quiet, elegant woman, Jackie was a lifelong supporter of the arts in Pittsburgh, holding season tickets to both the Pittsburgh Symphony and Pittsburgh Public Theater, among others. She was also a voracious reader, the bookshelves in her home packed with volumes she had read over the years. Jackie is survived by her children, Stacey (husband Larry Keller), of Needham, MA, and Rob (wife, Rachel Aronson Slavkin), of Longwood, FL, and four grandchildren, Evan (25), Emily (23), Drew (20), and Jacob (19). Services and Interment PRIVATE. Donations in Jackie's memory may be made to her beloved Beth El Congregation of the South Hills, 1900 Cochran Road, Pittsburgh, PA 15220. Arrangements entrusted to Ralph Schugar Chapel, Inc., family owned and operated. www.schugar.com 

Condolences
Send Condolence
Stacey, I'm so sorry to hear of the loss of your beloved mother, my condolences to you and your family in this tender time. Andrea
By Andrea Seek
- September 08, 2020
---
My deepest sympathy to the entire Slavkin family on the loss of your beloved mother and grandmother. Jackie and I were sorority sisters at Pitt and I always enjoyed seeing her when I went to services at Beth El. She was always a LADY! Remember the good times. Fondly, Bunny Reingold Morris
By Bunny Morris
- September 03, 2020
---
Dear Stacey and Rob, Having a Slavkin presence on Sandrae Drive always connected us to each other. Cousin Jackie and my Aunt Esther carried it forward. As an eighth grader, I was mortified that my teacher was marrying my dad's cousin Seril. As an adult, we were welcomed and greeted warmly whenever we visited. We will miss your mom and will hold her memory closely. Be well.
By David and Joanie Slavkin, Guelph Ontario, Canada
- September 01, 2020
---
Dear Stacy and Rob, My husband and his family lived on Sandrae Drive across the street from your family. My in-laws always had the nicest things to say about both your parents. I crossed paths with your mother occasionally through the years and she was always so warm and caring. She taught both our children in Mt Lebanon schools when she substituted, they always came home to tell me "the teacher knows us!" Stuart joins me in sending our deepest sympathy. May her memory be a blessing to you and your children.
By Rita Zolot
- September 01, 2020
---
Jackie will be missed by many. I will always remember her big, happy smile. I appreciated her kindness & interest she showed in my family. I send warm, loving thoughts to Stacey and Rob and their families.
By Deborah & Mike Arnold
- August 31, 2020
---
Hi Stacey, My deepest condolences to you and your family. God give you the strength to deal with the loss. RIP Smita
By Stacey
- August 31, 2020
---
I want to extend my deepest condolences to Stacey and her entire family. I pray you will find some comfort in your memories of her and from all the comforting hugs. Wishing you peace and comfort during this time. Dawn
By Dawn Cornellier
- August 31, 2020
---