Marjorie Grossman Mazer

September 5, 2020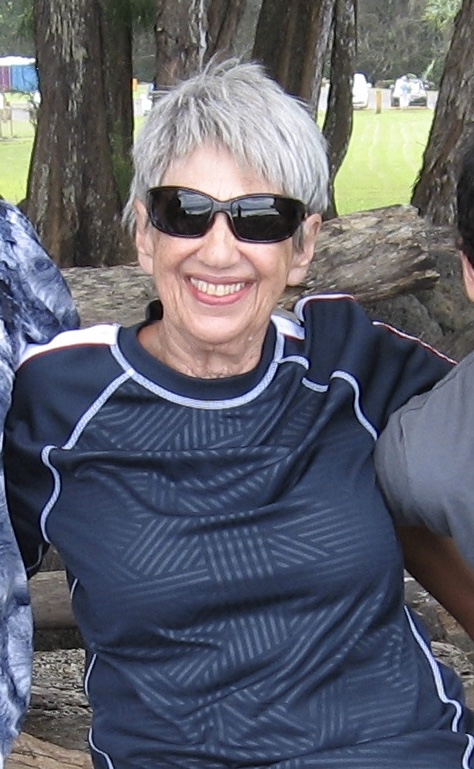 It is with profound sorrow, that we announce the sudden passing of Marjorie Grossman Mazer, at the UPMC Presbyterian Hospital, on September 5, 2020.  

Born in 1925 in Steubenville, Ohio where she was raised and attended primary and secondary school, Marjorie went on to earn a Bachelor of Science degree in Chemistry from the University of Pittsburgh.  
She then returned to Steubenville, where she worked as a laboratory analyst in the Department of Health for several years. With a passion for opera, fine art, and Mediterranean cuisine, how could Marjorie refrain from taking a glorious trip to Italy one summer. Then, why not return to an American city with the vibrant cultural life, friendly people and ample work opportunities of Pittsburgh.  
Here, she would meet and marry the love of her life, Julius Mazer. Together, they would raise their two beloved children, Linda and Arthur, and build a circle of wonderful friends. With their shared interest in the arts and travel, Marjorie and Julius enjoyed attending many cultural events in Pittsburgh and all over North America, as well as adventures to places far and wide across the globe. 
As her children became older and more self-sufficient, in the early 1970's, Marjorie realized her dream of becoming an entrepreneur and opened a fine cookware boutique. For the better part of two decades, "Chez Gourmet" was a focal point for Pittsburgh chefs seeking not only that indispensable yet hard-to-find cooking implement but also advice on how to use it from the proprietor and marvelous chef herself, Marjorie Mazer.
After the passing of her beloved husband, Julius, in 1991, Marjorie brushed off that deck of bridge cards from her early single days in Pittsburgh and joined the American Contract Bridge League to play duplicate bridge competitively. She was a regular player in the Pittsburgh bridge scene, and competed in tournaments across the U.S. and Canada. Her bridge family admired her skill and intelligence with the cards, and the graciousness and sly sense of humor with which she played the game. 
Apart from bridge, Marjorie continued to devote herself to lifelong friendships, as she would enrich her life through studying at OSHER, attending cultural events in the fine arts, theater, and classical music, with a special appreciation for the opera. Being so engaged also brought opportunities for making new and important friendships, including those that would happen along the way, climbing up Negley Avenue or the peaks of the Himalaya in Nepal.  
Living life to the fullest, each and every day, no matter the circumstances, Marjorie will continue to serve as an inspiration to her family and many friends, to everyone that she encountered. 
Marjorie  is survived by her daughter, Linda Mazer, of Washington, DC; her son, Arthur Mazer and daughter-in-law Lijuan Liu, of the San Francisco Bay Area, her grandson Julius Mazer of Denver, Colorado, and her granddaughter, Amelia Mazer of the San Francisco Bay Area. The two daughters of Max and Ida Goldfein of Steubenville, Ohio, Phyllis Goldfein Ceaser and Charlotte Goldfein Brooks have adopted the San Francisco Bay Area and Cincinnati, Ohio, as their respective homes. Her beloved husband, Julius Mazer, M.D. of Pittsburgh and beloved brother, Milton Grossman, of Ft. Lauderdale, Florida are both deceased. Sister-in-law, Eleanor Mazer Dickter and her husband, Morrie Dickter live in Mt. Lebanon.  Brother-in-law, Edward Mazer, of Pittsburgh, is deceased; and sister-in-law, Jean Sigal Mazer, lives in Pittsburgh. Nieces and nephews, grand nieces and grand nephews live in cities across the U.S., from Pittsburgh to the San Francisco Bay Area; and have also settled in the great biodiverse lands of Colombia, South America. Marjorie's parents were Morris Grossman, M.D. and Pearl Goldfein Grossman, of Steubenville, Ohio.
Services and Interment Private. Donations may be made to the General Fund of The Rodef Shalom Congregation of Pittsburgh, PA. Arrangements entrusted to Ralph Schugar Chapel, Inc., family owned and operated. www.schugar.com
Condolences
Send Condolence
Cousin Margie was an inspiration. I enjoyed spending time and conversing with her last year in the Bay Area at the B'nai Mitzvah. She always seemed peppy and positive, lovely to be around. I'm so sorry for your loss.
By Melissa Brooks Kraemer
- September 10, 2020
---
Whatever age Marjorie was at the time, she was "that age young," not "that age old." What a great example she has set for us all in the way she embraced life. Her presence around Rodef Shalom will be sorely missed.
By Michele Gray-Schaffer aka Cantor Michal
- September 08, 2020
---
Marge was a friend. She was an amazing person, joyful of life, proud that she could do all that she did. We all admired the way she climbed Negley Hill at her age and swam regularly at the JCC. She participated fully in life and enjoyed it all. She was an example to us all. I will miss her.
By Carol Berger
- September 08, 2020
---
To Marge's family, We were so sorry to hear of Marge's death. We knew her and Jules for many years . She was an amazing person in so many respects. We shared her interest in opera and theater and that was where we usually encountered each other. We were also amazed at how she dealt with difficult situations such as her condo Issues in later years. We will miss her bright smile and enthusiasm. Alan knew Jules through their common profession. Sending our sympathy.
By Dr. Alan and Vivian Lawsky
- September 08, 2020
---