Sondra R. (Stutz) Blummer

October 30, 2020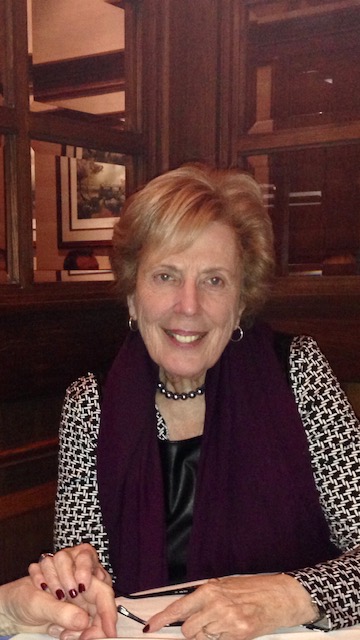 SONDRA R. (STUTZ) BLUMMER: On Friday, October 30, 2020. Beloved wife of Morry W. Blummer; loving mother of Marcy (Larry) Grollman and the late William "Bill" Aaron Blummer; grandmother of Joshua (Veronica) Grollman, Jordan Grollman and Mitchel, Wesley, Kyle and Laine Blummer; great grandmother of Jonah Grollman. Sondra enjoyed many years of teaching elementary school students, playing mah-jongg, socializing with friends, weekly visits to the hair and nail salon, and lunch time trips with Morry to Costco. However, her favorite times was those spent with her six grandchildren and her great grandson. Services and Interment Private. Contributions may be made to Temple Sinai, 5505 Forbes Avenue, Pittsburgh, PA 15217 or Beth El Congregation of the South Hills, 1900 Cochran Road, Pittsburgh, PA 15220. Arrangements entrusted to Ralph Schugar Chapel, Inc., family owned and operated. www.schugar.com

Condolences
Send Condolence
We are so sorry for the loss of Sondra. I know how much she was loved by the family. We are thinking of you at this difficult time.
By Krovitsky family
- November 05, 2020
---
Blummer Family, Donnie and I want you to know that we are thinking of you at this time. Please accept our deepest sympathy. Roberta and Donnie
By Roberta and Don Mann
- November 02, 2020
---
Dear Morrie, Marci, and Family...Beginning on Friday nights on Hellman Street on the "Hill" at Bobe and Zaide Stutz's. I have shared part of the journey with Sondra. Sondra came from the finest of familial stock. You are most fortunate to have shared in Sondra's life and love. May her memory forever be a blessing to you. With all my love, Tom Stutz
By tom stutz
- November 01, 2020
---
Marcy & Larry, we are so sorry hear of the loss of your mom, Sondra. Our hearts and thoughts are with you in this time of grief.
By Cindy & Elliott Grollman
- November 01, 2020
---
Dear Morry, I am so shocked and saddened to hear of Sondra\'s passing. We had such good times together both in Florida and Pittsburgh. I was planning on coming into Pittsburgh this summer to visit Morry\'s grave but the virus put a stop to that. I was planning on calling you. Please accept my sincerest sympathy.
By Dee Naimark
- October 31, 2020
---
Please know we share in your sadness over the loss of your mother. You always did your best to watch and take care of her in her golden years, as she did you when you were a child. Please know your father, you, Larry and your sons and all the extended family are in our hearts and prayers. Much Love
By Janet & Steve Boehm
- October 31, 2020
---
Dear Blummer family, I'm so sorry to hear of your loss. Sondra was a wonderful first grade teacher for my son Ben at Hillel Academy back in the 1970's. Her gentle but firm approach made him a great reader. May her memory be for a blessing.
By Vivian Lawsky
- October 31, 2020
---
Marcy and Larry, So sorry to hear about your Mom.
By Ann & Al Arnold
- October 30, 2020
---
Dear Morry, I miss you both very much, and I was very sad to see that Sondra has left. Please know that I am thinking of you. Carol Rehman
By Carol Rehman
- October 30, 2020
---