Marion Shirley (Smith) Spirer

January 3, 2021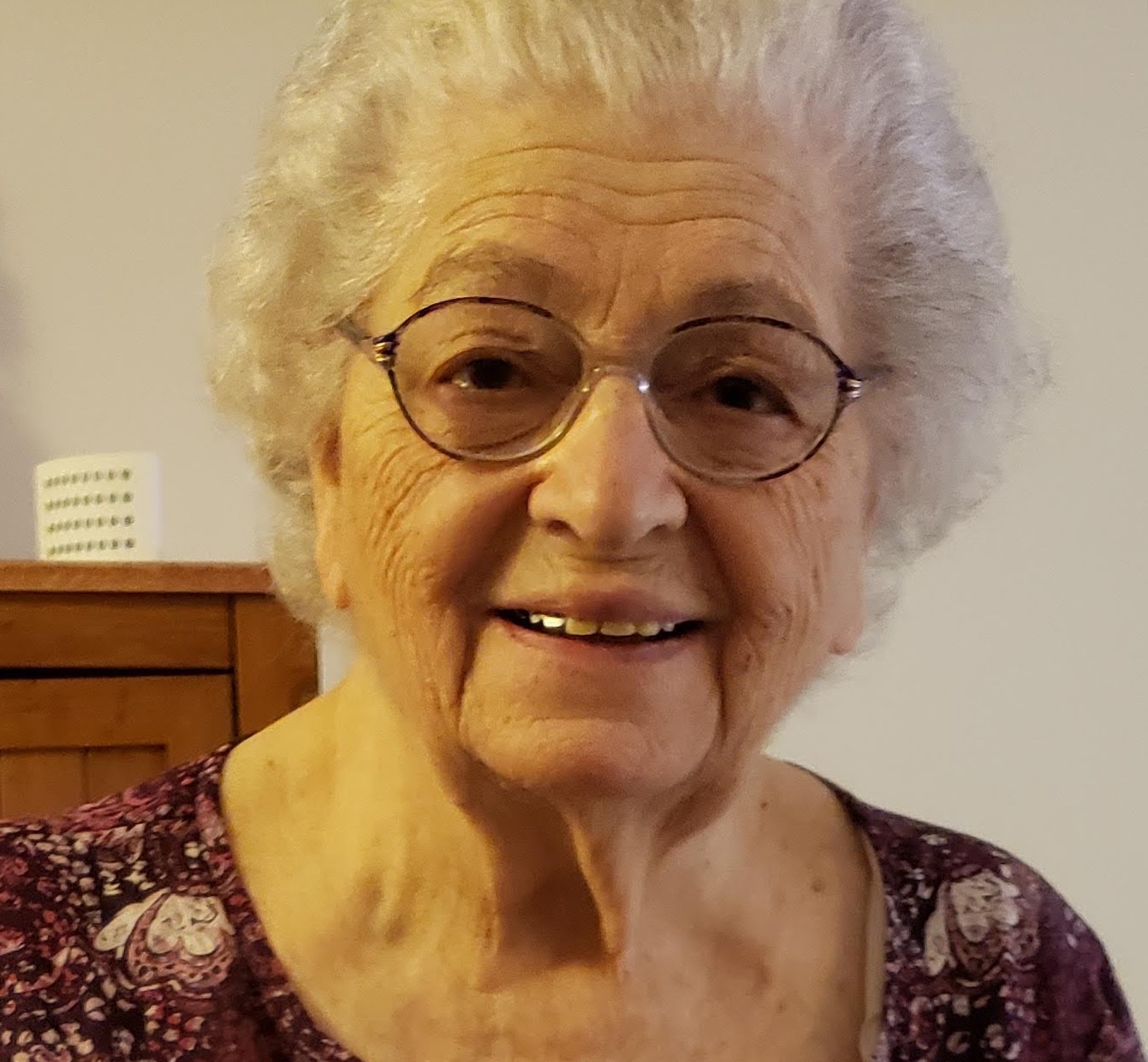 MARION SHIRLEY (SMITH) SPIRER: Age 95, formerly of Squirrel Hill, PA, passed away peacefully on January 3, 2021, due to COVID-19 complications, at Forbes Hospital in Monroeville.
Born on March 8, 1925 in Pittsburgh, she was the daughter of Abraham and Anna (Silverblatt) Smith and sister of Milton, Lester, and Phyllis, all of whom preceded her in death. Marion graduated from Taylor Allderdice High School in 1942. She began her career as a clerk for her family's business, A&B Smith Company, working on a contract for the federal government to support war efforts by creating precise maps for top secret missions. Marion later worked at Friedman's Menswear in Squirrel Hill for 35 years as bookkeeper and department manager. After she retired, she became a dedicated volunteer at Shadyside Hospital, greeting patients and their families as they arrived early in the mornings each day for 14 years, and was awarded UPMC Shadyside Hospital Volunteer of the Year, 2000. She was a member of Temple Sinai since 1953. 
On August 25, 1946, Marion married Albert Spirer, who preceded her in death, as did their son Gary. Marion is survived by her son Mark (Abigail); daughter-in-law Cheryll; grandchildren Jennifer, Jeffrey (Rachel), Jeremy, Stephanie (Joel), and Jaclyn; and great-grandchildren Ethan, Madison, Dakota, Carter, and Jameson. 
Graveside Services and Interment Private at Beth Shalom Cemetery.
In lieu of flowers, memorials may be made to UPMC Rheumatology and Clinical Immunology Fund or the charity of one's choice.
Arrangements entrusted to Ralph Schugar Chapel, Inc., family owned and operated. www.schugar.com
Please tap this link to be invited to a Virtual Memorial Service to be held on Wednesday, January 6 at 7:30 PM (EST).  https://docs.google.com/forms/d/e/1FAIpQLSfbGIiFtLtEOPldVBV5mP9uoNtpC-EJ5JYyBR4XdB7beF3btw/viewform

Condolences
Send Condolence
I had the pleasure of working with Marion at Freedman's in Squirrel Hill. Always someone I could count on and many years later I saw her at Shadyside Hospital. May her memory be a blessing.
By David Bergad
- January 17, 2021
---
Dear Mark and the Spirer family Please accept my deepest condolences and most sincere sympathy on the loss of your mother. I have the fondest memories of her and your Dad and you and Gary from Wightman Street, May Marion now be at peace and at rest in heaven surrounded by family and friends who have welcomed her home.
By ELAINE LEVITT
- January 15, 2021
---
To the Spirer family: I had the great pleasure of knowing Marion for the past eight years, as a neighbor and a friend. She always managed to find something positive in just about any situation and always had a good word for those around her. She volunteered her services even when she was in assisted living....always sharing; always giving. I admired that very much. I will miss her but have some great memories. I am sorry for your loss. Chris Meredith
By Christine Meredith
- January 10, 2021
---
Marion holds a special place in our hearts. She had an amazing generosity of spirit. Our deepest condolences to the family that she loved so dearly.
By Holly and Neil Rassnick
- January 08, 2021
---
Dear Spirer Family, While I don't remember meeting Marion's family, I do remember Marion as the congenial Wightman Street next-door neighbor of Bernice and Milton Sniderman (z"l) for many years. Bernice was my husband Harvey's (z"l) sister, so we spent a lot of time on Wightman and got to know Marion and Al. Thinking about Marion has brought back many pleasant memories. My condolences to all of you. Esther Nathanson
By Esther Nathanson
- January 08, 2021
---
I am honored to have had a small glimpse into Marion's life through her family and especially her granddaughter, Jennifer, who is my dear friend. To see many beautiful family photos of years of happy celebrations and to witness the loving care, support, and dedication from those near and dear to Marion, especially in her later years, speaks volumes about the legacy she leaves behind in her family. I especially love the detail that she created precise maps for top secret missions to support war efforts. What an incredible woman! Sending love & my deepest sympathies to your entire family as you grieve a life well lived.
By Linda Sambrook
- January 07, 2021
---
Although I did not have an opportunity to know Marion, I do know how dedicated her family was to her and what a positive impact she made in their lives. I wanted to offer my condolences to the entire family. I work closely with Jennifer Spirer and know the love this family has for Marion. She will be missed.
By Sari Smith
- January 07, 2021
---
Abby, I am so sorry for your loss. I extend my sympathy to you and your family. Even tho I did not personally know her I felt like I got to know her through you. All the time I came to you for your wonderful advice on nutrition. I think of the scripture at Ecclesiastes 7:1 where it says A name is better than good oil, and the day of death than the day of one"s being born. In the bible the word name sometimes refer to one"s reputation. According to Solomon"s words, a person is not born with a good name. Rather,it is during the course of his or hers life that he or she gains a reputation with real meaning. A person name identifies their qualities, whether they are generous or selfish, compassionate or cold, humble or haughty, even righteous or wicked. And with Marion volunteering at Shadyside Hospital tells me she was dedicated to something that meant a lot to her. A love for people. And the other scripture that came to my mind was Isaiah 25:8 He (God) will swallow up death forever. And the Sovereign Lord Jehovah will wipe away the tears from all faces. Jehovah himself has spoken it. Again you and your family have my deepest sympathy. Gloria Allen
By gloria allen
- January 06, 2021
---
Abby, I am so sorry for your loss. What a remarkable woman! Jody
By Jody McLean
- January 06, 2021
---
I work where Marion lived. She would kiss my arm everyday that I worked. She was one of my favorite residents. She will be greatly missed. My sincere condolences to everyone.
By Allyson Rogalsky
- January 05, 2021
---