Nadia Panchishin

January 21, 2021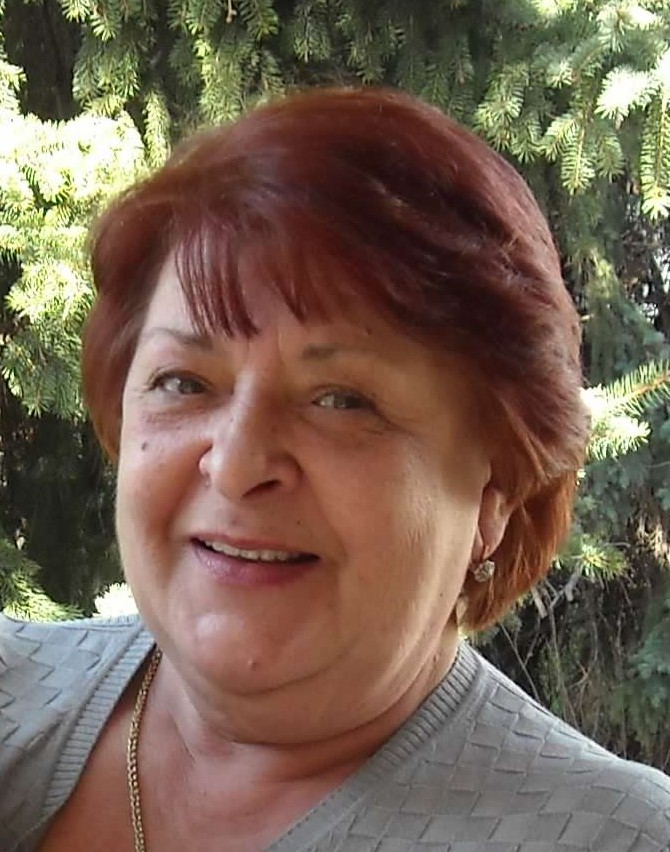 NADIA PANCHISHIN: Of Pittsburgh, Pennsylvania suddenly passed away at her home on Thursday, January 21, 2021. Born in L'viv, Ukraine on February 17, 1945, daughter of the late Mykhailo Panchishin and Maria Bilous. Since 1997, Nadia was a resident of Pittsburgh. She was preceded in death by her loving husband Sam Lipman (1944-1997). She leaves behind her brother Volodymyr Panchishin of Kyiv, Ukraine and his family; her son Ruslan Lipman (Galyna) and daughter Ulyana Panchishin (Alejandro Cruz Fano); granddaughter Khrystyna Lagno (Dmytro); grandsons Alexander and Markus Cruz Lipman; and great-granddaughter Emma Lagno. She also leaves behind many dear friends who accompanied her in her life's journey. Nadia will be forever remembered by family and friends for her authenticity and sense of humor. Graveside Services and Interment are Private at Homewood Cemetery. Arrangements entrusted to Ralph Schugar Chapel, Inc., family owned and operated. www.schugar.com 
Condolences
Send Condolence
RIP Nadya, huge loss for the family and friends 🙏🙏🙏 Deepest condolences.
By Natasha Zhmiyevskaya
- January 31, 2021
---
Dear Ulyana, Ruslan, and your families, I was so saddened to learn of your Mom's death. I wish I had words to comfort you in your grief, but I know there are none that will take away any pain you are feeling now. I know firsthand that to bury your parent is to bury the dearest part of your past - and that is a significant loss. Please know that I'm thinking of you and sending you my heartfelt sympathy. In sorrow,
By Rita Zhmiyevskaya
- January 26, 2021
---
May her memory be eternal. We are praying for her soul and for your family. I was fortunate enough to witness her sense of humor on many occasions. She was a hard worker, and lived for her family. Sending you love and may God comfort you and your family during this difficult time. Much love, Jill
By jill leontiadis
- January 23, 2021
---
So sad to hear about your loss. I will always remember your Mom's strong spirit, sense of humor, and her tasty food she treated us with when we were in grad school together. Rest in peace, Nadia. Condolences to the whole family. Let good memories about Nadia help you all through these difficult times.
By Natalia Goldin
- January 23, 2021
---
Dear Ulyana, Ruslan and family- our deepest condolences for the loss of your mother. Vichnaya Pam'yat and may she Rest In Peace. With love, the Caudill family.
By Corinna Caudill
- January 23, 2021
---