Bertha Helen Kugelman Morimoto

March 8, 2021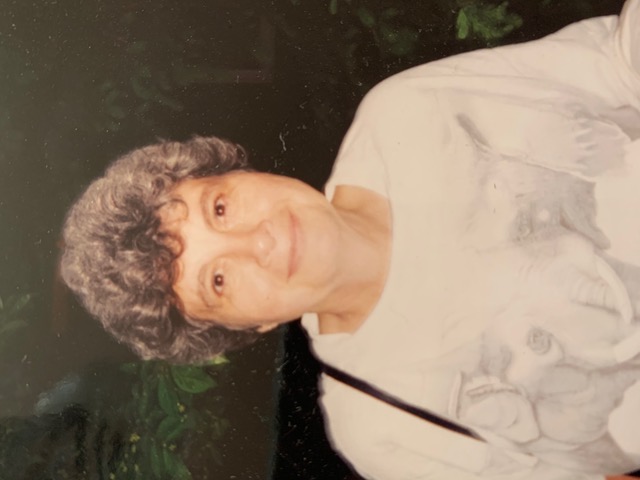 BERTHA HELEN KUGELMAN MORIMOTO: Of Squirrel Hill, passed away peacefully on March 8, 2021 at the age of 85. Born to Siegfried and Mirjam Kugelman in 1936 in Moers, Germany, the Kugelman family fled the Nazis to settle in Scranton, PA. A lifelong learner with an insatiable curiosity, Bertha attended Earlham College and Penn State University, graduating from Penn State with a B.S. in Botany, and an M.S. in Genetics and Plant Breeding. With her graduate degree in hand and in search of adventure, she packed up her Porsche and drove west to Los Angeles to work as a research scientist. While in California, she met and married Hideo, eventually returning to Pennsylvania with a growing family. While raising three children, Bertha switched careers in the 1980s earning an MBA from the University of Pittsburgh and, after a decade working in business, went back to Pitt for an MS in Information Science. A voracious reader with a sharp wit and determination to forge her own path, Bertha loved to walk in the woods, tend to her garden, grow orchids, cook for anyone who showed up at dinnertime, complete the NYT crossword in ink, draw, paint and knit. Having for years run a small food cooperative out of her home, Bertha preserved fruit, canned vegetables, made jam and peanut butter, baked bread and cured yogurt, but she never followed a recipe. A scientist, banker and computer programmer in the decades before these fields began to open to women, Bertha was also a longtime member of the 14th Ward Democratic Committee. The world is slightly more mundane without Bertha in it. Survived by Hideo, her beloved husband of 56 years, as well as her loving children Sara Morimoto (Michael Dowd) of San Francisco, CA, Shauna Morimoto (Andrew Raich) of Fayetteville, AR and Dylan Morimoto (Stephanie Holmes) of San Francisco, CA and grandchildren Paul and Leda Dowd, Irene Raich, Oliver and Emmett Hanlon. In lieu of flowers, the family suggests donations in Bertha's memory to any of the following, Congregation Dor Hadash, as they continue to rebuild in the wake of the Tree of Life shooting, HIAS, to honor her legacy as a refugee, the Audubon Society of Western Pennsylvania. Due to COVID, a memorial will not be held at this time, for those inclined the family requests written anecdotes or memories of Bertha to make into a memory keepsake. Arrangements entrusted to Ralph Schugar Chapel, Inc., family owned and operated. www.schugar.com
Condolences
Send Condolence
I have just moved back to Pittsburgh and was so sad to see Berthas obituary. I had thought of her many times since being back 'home'. And though I haven't been in touch with Bertha in many decades I fondly recall what a wonderful friend and coworker she was. My days at Mellon Bank would have been dreary without her. I was also privileged to meet one of her favorite PSU professors when we stopped at the main campus on our way to a our annual summer banking conference. Though I recall that nothing in life mattered more to her than her husband and children. I cherish a photo I have of Bertha at my wedding and a picture of me and Dylan on that same day. My deepest sympathy to Hideo, Sara, Shauna and Dylan.
By Cindy Holland Hinds
- March 19, 2021
---
My deepest sympathies on the loss of an amazing woman. What an extraordinary life she lives!! May her memory be a blessing. Keeping you all in my thoughts.
By Amanda Coussoule
- March 14, 2021
---