Ronald L. Maglin

April 20, 2021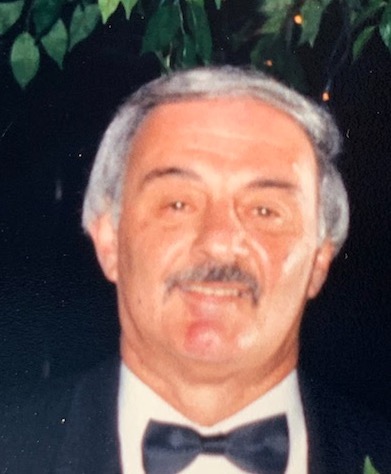 Funeral Information
April 23 2021 - 11:00 am
Mount Lebanon Cemetery/Beth El Section, 509 Washington Road, Pittsburgh (Mt. Lebanon) 15228


RONALD LOUIS MAGLIN: Age 89 of Squirrel Hill/Greenfield on April 20, 2021 after defying the odds for three years. Devoted and loving husband of the late Marlene for 64 years. Son of the late Meyer and Sarah (Rosenfeld) Maglin. Ron is survived by children, Gary (Suzan), Robin (Frank) Dusch and Lawrence (Vanessa), brother Alan (Judy) Maglin, his grandchildren, Taylor, Hillary, Brett, Haley, Samantha, Ava, Charlie and numerous nieces, nephews and friends. Ron was a graduate of Taylor Alderdice High School and a Korean War veteran. His witty and funny comments, phrases and stories will live forever and was known for uncanny knowledge of current events and world history. He was one of the last of the Golden Age of "Shinglemen". He was a movie buff and had a passion for classic movies. Graveside Services and Interment will be held on Friday at 11 AM at Mount Lebanon Cemetery/Beth El section. Arrangements entrusted to Ralph Schugar Chapel, Inc., family owned and operated.  

Condolences
Send Condolence
Hi family: Doc Marino told me last week about the passing of your father. I\'m very sorry for you loss. Please accept my deepest sympathies. I hope you are all doing as well as can be. Ira
By Ira Weiner
- May 02, 2021
---
My sincere condolences to the family. As a teenager, I used to babysit for Ronnie and Marlene.
By Sherri Gold
- April 23, 2021
---
Ron was a great old friend father figure.Ronny took me under his wing and showed me the wonderful side of the siding business if there ever was one I have great memories of a friendship that would never die.We became close friend when I was just staring out and his wife Marlene beautiful woman and sweet always treated me like family Ron was a very special guy husband father and fun loving special Good bye Ron you will be missed Your old buddy Nick Rosenberg
By Nick Rosenberg
- April 23, 2021
---
My sincere sympathy. Ronnie was one of the good guys!
By Earl Aussenberg
- April 22, 2021
---
Our thoughts and prayers are with your family. May God bless your Dad and we hope he is dancing in heaven with your Mom. God bless you all.
By Pat and Joe Romanosky
- April 22, 2021
---
My sincere sympathy to all of the Maglin family.. Ron was a great man who will always be remembered in our hearts. Paul Silverman
By Paul Silverman
- April 21, 2021
---