Jack Morton Horovitz

April 30, 2021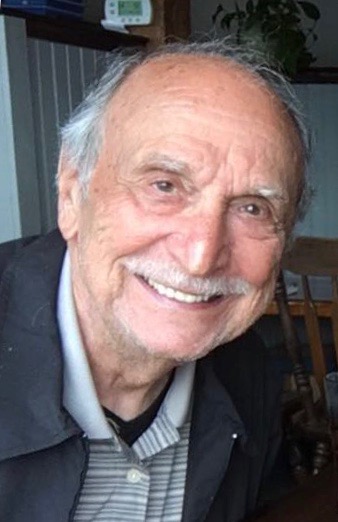 Funeral Information
May 4 2021 - 2:00 pm
William Penn Memorial Cemetery, Greensburg Pike, Pittsburgh, PA 15221


JACK MORTON HOROVITZ: (1934-2021), born in Pittsburgh, son of the late Charles and Bertha (Brown) Horovitz, passed away April 30, 2021. He is predeceased by his wife of 44 years, JoAnne Lang Horovitz. Jack went to Taylor Allderdice High School and was known by his good friends as "Ace." He served in the Korean War and earned his CPA license at the University of Pittsburgh. He worked at the steel mill to help pay his way through college. Jack shared his passion of music, food and love of animals with all who knew him. Whether hosting a pool party or sitting in the stands at a Steeler game, his wit and enthusiasm was guaranteed. Jack was a living, walking meme. He is survived by his sisters Jean Segal and Ruth Rosenburg. He is predeceased by his brother Jerome (Jerry) Horovitz and his sister Lorraine Meyers. He will be missed dearly by his children, Daniel (Cheryl) Horovitz, Bernard (Deborah) Horovitz and Jennifer (Hayley Kile) Horovitz. He will be forever loved by his grandchildren Jane, Joseph, Lauren, Melissa and Katie. Graveside Services and Interment for family and friends will be held at William Penn Memorial Cemetery on Tuesday at 2 PM. Arrangements entrusted to Ralph Schugar Chapel, Inc., family owned and operated. www.schugar.com



Condolences
Send Condolence
My most profound sincere condolences on the passing on father and grandfather Jack Horowitz.
By James Conlon
- May 06, 2021
---
I am so sorry to the whole family for your ( our) loss. Jack was a wonderful, funny, kind man. He loved visiting Florida and especially spending time with his sister, Lorraine. They did plenty of laughing together. Maybe they are laughing together in heaven now. Love to his whole family. I know you are missing him dearly.
By Sharon Meyers Goldman (Lorraine's daughter)
- May 06, 2021
---
Jack fought so hard to stay with us. RIP. Today we will celebrate your life and time with us on this earth. We will see you again in eternity. I know you are with everyone, including Schnapps, Molly, Maggie and Annie. Look for our fur babies as well.
By Bea
- May 04, 2021
---
Jack will be surely missed by our family who loved him dearly. Love Cathy
By Cathy Savko
- May 04, 2021
---
We are so sorry about Uncle Jackie. He will.always be in our ❤💙heart. Sending our live to everyone... Judi and Ed
By Judi and Ed Campobenedetto
- May 03, 2021
---
May his memory forever be a blessing.
By Judi Rosen
- May 02, 2021
---
Prayers to the entire family for the loss of a life well lived may u eventually find peace in his rest
By Kevin Lane
- May 02, 2021
---