Eugene (Gene) B. Strassburger, III

May 17, 2021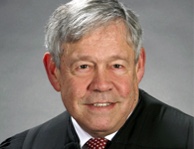 Visitation Information
May 21 2021 - 12:00 pm
Rodef Shalom Temple, 4905 Fifth Avenue ( at Morewood), Pittsburgh 15213

Memorial Information
May 21 2021 - 1:30 pm
Rodef Shalom Temple, 4905 Fifth Avenue (at Morewood), Pittsburgh, PA 15213


EUGENE (GENE) B. STRASSBURGER, III: Passed away on May 17, 2021 at home in Oakland, surrounded by family. He is survived by his beloved wife Phyllis Kitzerow, brother E.J. (Mona), sister Lanie, children David (Meredith), Ellen, and Zach (Kate), and grandchildren Scott, Julia, Maya, Sammy, and brand newgrandbaby Elior. A funeral service will be performed at Rodef Shalom Congregation on Friday, May 21st at 1:30 P.M., with visitation beginning at noon.

Gene was born November 28, 1943, to Jane and Eugene Strassburger, Jr. He graduated from Linden Elementary, Shady Side Academy, Yale University ('64) and Harvard Law School ('67). He clerked for the Honorable Henry O'Brien on the Pennsylvania Supreme Court. 

Many will remember Gene for his meaningful and lengthy legal career. He served as a senior judge on Pennsylvania's Superior Court for the last ten years. Before that he served on the Allegheny County Court of Common Pleas since 1978 in the Family Court and the Civil Court, including as Administrative Judge and Calendar Control Judge. He was proud to call himself a feminist, and he devoted many hours to the Allegheny County Bar Association's Women in the Law Division and the LGBT Committee. He had also served on the Board of Directors of both PERSAD and the Women's Center and Shelter of Pittsburgh, served as an advisor to the American Law Institute's Project on the Law of Family Dissolution, and helped start the Court Appointed Special Advocates program in Allegheny County.

At 29, he was one of the youngest attorneys to argue a case in front of the U.S. Supreme Court. In Pittsburgh Press v. Pittsburgh Commission on Human Relations, he argued –and won--that gender-segregated want ads discriminate on the basis of sex. He also taught courses at the University of Pittsburgh Law School and Duquesne Law School and represented the City of Pittsburgh in important zoning and milk pricing cases. 

Family and friends will remember Gene for his terrible jokes ("How many lawyers does it take to get an ounce of brains?"), softball games with the Fertile Octagenarians, managing multiple fantasy sports teams, and his love of 1950s doowop. We will also remember his penchant for correct grammar, his dedication to teaching his children to play softball and golf, and his eagerness to solve whatever problems his loved ones might face. We will miss him deeply.  

In lieu of flowers, please send memorial donations to the Greater Pittsburgh Community Food Bank.  

Arrangements entrusted to Ralph Schugar Chapel, Inc., family owned and operated. www.schugar.com



Condolences
Send Condolence
My condolences. Gene was a great lawyer, a great judge, a great citizen, his contributions to the advancement of society were huge. He was down-to-earth, never losing touch with others. He will be remembered by any who were blessed to know him.
By Jim Logan
- May 22, 2021
---
EJ , David, I saw Gene's obit and want to send my condolences to you and your loved ones. Last saw him at one of Bill Goodrich's Xmas parties. Had a nice conversation and visit. Always respected his judicial judgment and demeanor. His intelligence and philosophy will be missed on a court that needs it. In Florida now or would stop by to pay my respects. Howard
By Howard Messer
- May 21, 2021
---
Dear Phyllis and Family, Please accept my sympathies on the loss of Gene. You will keep him with you in your hearts and as you share memories of your time with him. Here are virtual hugs to help support and sustain you as you continue to navigate life in Gene's absence. Yours in sympathy, Dorita
By Dorita Bolger
- May 21, 2021
---
Dear David and Meredith and members of the Strassburger family, I want express my sympathy on the passing of your beloved Eugene B. Strassburger who had a remarkable career as an attorney. I am a member of the Rodef Shalom Temple.
By Richard M. Gordon
- May 20, 2021
---
In 1988, there was an infamous incident in which a federal judge ordered a woman attorney who had kept her own name to use her husband's name instead. The day the story hit the papers, I looked at the Family Division motions court schedule. Judge Strassburger was sitting. I had no motions to present, but I knew His Honor would have some comment on the incident. So I scurried to the courtroom at the time set. He came out onto the bench and made the following announcement with a perfectly straight face: "Today, in deference to the Supremacy Clause, first we're going to take motions from woman attorneys using their husband's names. Then we'll take motions from woman attorneys using hyphenated names. Then, LAST, we'll take motions from woman attorneys using their own names."
By Norma Chase
- May 20, 2021
---
I am so sorry . COndolences to PHyllis and the family. I acted as Gene's treasurer when he ran for the bench. So proud to have known and worked with him. Despite a perhaps a small physical stature. He was a real giant. I'm sorry that court filings due on May 21 will keep me from visitation. I'll be there in spirit and I trust that he would understand
By mark schwartz
- May 20, 2021
---
I would like to extend my deepest sympathy to the Strassburger family. Judge Strassburger was my mentor as young, eager Legal Services law student/attorney. He had the vision to create and obtain funding for a domestic violence coordinator position for the Family Court and hired me 28 years ago. He did so much to to help the the lives of DV victims, not just as a Judge hearing cases, but through his many lasting and systemic improvements and his always well-reasoned Superior court opinions. He will be fondly remembered by me every time I repeat a "J. Strassburger quote", usually while looking over lowered glasses and doing a bad impression of him. His quoted expressions were numerous and always humorous. I'll never forget my delight when I inherited his materials from a DV conference and saw his margin notes regarding an exercise - "too touchy-feely". He will be missed by so many. May happy memories warm your hearts.
By Beth Keenan
- May 19, 2021
---