Phyllis Berkovitz

May 19, 2021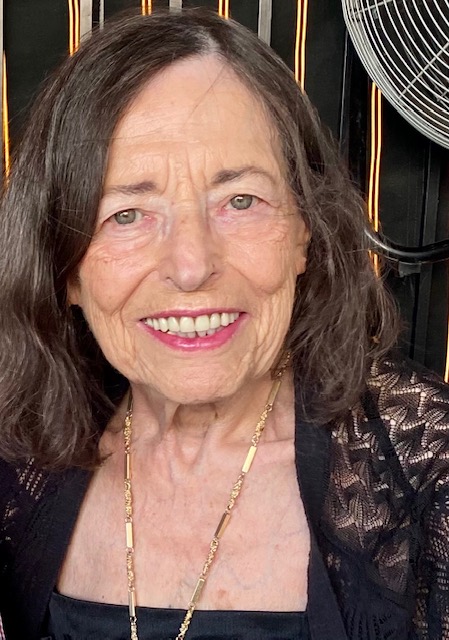 Funeral Information
May 21 2021 - 11:00 am
Homewood Cemetery, 1599 S. Dallas Avenue, (Squirrel Hill) Pittsburgh, PA 15217


PHYLLIS BERKOVITZ: Died peacefully on May 19, 2021. She was born in Pittsburgh in 1933. Phyllis graduated from Peabody High School in 1950, married her husband Jack, and moved to California to attend UCLA. One year later, her father died in Pittsburgh. Phyllis and Jack moved back to Pittsburgh to raise her 13-year-old brother Murray and remained in Pittsburgh for the rest of her life. Phyllis graduated summa cum laude from the University of Pittsburgh and went on to a career as a teacher and later administrator for the Pittsburgh Board of Education. She was dedicated to her students and maintained lifelong relationships with several of them. Phyllis also developed a keen interest in yoga many years before yoga became popular. She became a celebrated yoga instructor and taught for almost 50 years. She also trained other teachers. Another of her passions was bridge, and she was a highly accomplished bridge player, a life master for many years, and a member of the bridge community. Other interests included classical music, art, literature and science. The most wonderful thing about Phyllis though was her devotion to her family and friends. She was a remarkably caring person, who accepted family, friends, and students into her home when they needed a place to live and offered assistance in all ways that she could. Her loving and generous spirit is impossible to capture in words, and she will be missed greatly. In addition to her husband Jack, Phyllis is survived by her daughter Darlene Berkovitz (Robert Zinn), her grandchildren Andrew Zinn and Eleanor Zinn, her brother Murray Goldman (Marg Goldman), nieces Lisa Van Nostrand (Thomas Van Nostrand), Amy Dyson, (Peter Dyson), Aida Berkovitz, Trista Berkovitz (Stephen Pegors), beloved great-nieces and nephew, cousins, and dear friends. Graveside Services and Interment will be held on Friday, May 21 at 11 AM at Homewood Cemetery, 1599 S. Dallas Ave, Pittsburgh, PA 15217. In lieu of flowers, donations can be made to the Pittsburgh Symphony Orchestra or the Humane Animal Rescue of Pittsburgh. Arrangements entrusted to Ralph Schugar Chapel, Inc., family owned and operated. www.schugar.com
Condolences
Send Condolence
Oh, my. I am truly saddened to hear Phyllis passed away עליה השלום. She was a heartwarming, highly intelligent, deeply empathetic, empowering, very cool & fun icon of a Mom in our Point Breeze/Squirrel Hill/Shadyside Pittsburgh neighborhood. Her memory will always be a blessing to all of us who had the opportunity to experience her. I can still see her sitting at the the table sharing her wisdom with me over 50+ years ago. She really understood and talked to us, younger ones, with respect and 'straight from the hip'. Hang in there, Jack. You must be devastated. You both gave us, children, the impression you were fun-loving best friends! I am forever grateful I was able to experience at least a very small part of her life. Phyllis was an extraordinary woman. May whatever birthday wishes & prayers she had over the years for herself, her husband and children that have yet to manifest, come true for her ancestry here on earth now and forever. I am forever grateful I was able to experience at least a very small part of her life. Phyllis עליה השלום was an extraordinary woman. I am confident her spirit within and among you all is as well.
By Beth Paransky
- May 29, 2021
---
So very sorry to hear about Phyllis. She was an extraordinary person and will be sadly missed by all who knew her. My mom's been sharing stories of summer visits to Canada when they were girls, but I won't record the details here. May your memories comfort you in the days ahead. Thinking of you and the rest of the family.
By Phyllis & Amy Stone
- May 22, 2021
---
I am beyond sad to learn that Phyllis has died. She was/is one of the most loving, forthright, caring, funny, irreverent, spiritual people I have known. Please accept my deepest condolences. May her memory be a blessing to you and all who had the privilege of knowing her.
By Idy Goodman
- May 20, 2021
---
Our Deepest Sympathy to the Family
By Betty and Stan Elias
- May 20, 2021
---
Oh, I am so sorry for your loss, and for all of us who treasured Phyllis. I have been one of her many devoted yoga students for decades, and was (not knowing of her passing) just this afternoon raving about her to someone. What I have always told others about her teaching is that "whether you have never done yoga, or whether you are a longtime yogi, Phyllis is the perfect teacher." Aside from her years of experience, technical expertise, and ways of teaching......it is the pure love that she exuded that was the very best part of being in her presence...I consider myself so blessed to have been in her classes all these years, and to have enjoyed a warm relationship with her....I will miss her.
By Jan Kielty
- May 20, 2021
---