Yetta Hyman Elinoff

May 26, 2021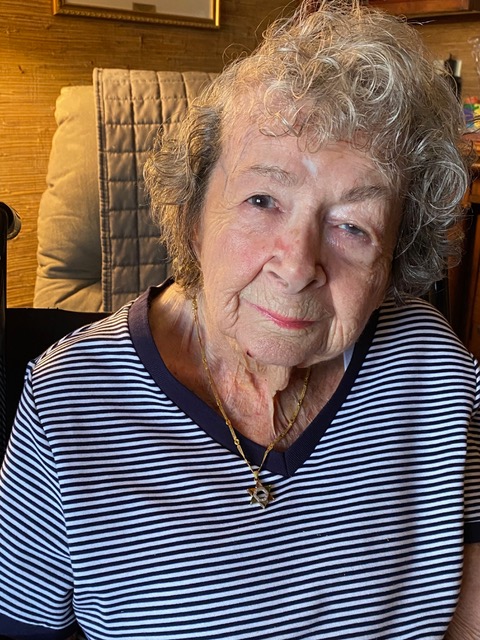 Funeral Information
May 30 2021 - 1:00 pm
New Light Cemetery, 750 Soose Road (Shaler Township) Pittsburgh, 15209


YETTA HYMAN ELINOFF: Died peacefully at home on May 26, 2021 of natural causes at the age of 98, surrounded by those who love her. Born in 1922, she grew up in New

Kensington and Squirrel Hill, the youngest daughter of Samuel and Minnie Hyman

along with her older sisters Rose and Helen. After graduating from

Taylor Allderdice in 1939, she met her future husband, Saul Elinoff, on a blind

date. Their love affair lasted 71 years and produced three children, five

grandchildren and five great-grandchildren. Always ahead of her time, Yetta was

an outspoken advocate for the causes she believed in: education, breast cancer

awareness, women's rights, and care for the elderly. She invested in the local

Jewish community in so many ways, including refurbishing the Arbor Unit at

Weinberg Village in honor of her husband Saul, who died from Alzheimer's

disease, and giving out scholarships to thousands of college students over the

years as the trustee of the Hyman Family Foundation. Family always came first:

whenever there was a need, she always showed up, ready to pitch in with

suggestions and resources. Outspoken and feisty, she suffered no fools. She was a loyal friend (holding onto friends from high school, adding new ones from hobby groups and her winter home in Florida), and a wonderful cook: her dill pickles and sweet and sour meatballs were legendary. She cared deeply about politics and social justice. Her last act of defiance was voting for Joe Biden in the 2020 election and she was overjoyed to watch his inauguration. Her passion for justice and love of family were passed down to her daughters and grandchildren. Yetta is survived by her two daughters: Lois Rubin (Ira Rubin) and Sara Elinoff Acker (Peter Acker); her five grandchildren: Beth Rubin (Dave Wish), Joel Rubin (Nilmini Rubin),

Brian Elinoff, Stacey Elinoff and Sophie Acker; her daughter-in-law Paula Elinoff,

and five great-grandchildren: Maya Rubin-Wish, Kai Rubin-Wish, Renuka

Rubin, Araliya Rubin and Bhavana Rubin, as well as many nieces and nephews

who adored her. She is pre-deceased by her beloved husband Saul and her son

William. Graveside Services and Interment will be held on Sunday, May 30, at 1 PM at New Light Cemetery, 750 Soose Road, Pittsburgh, PA 15209. Donations in her memory can be sent to Sivitz Hospice and Palliative Care of Pittsburgh or HIAS, the Hebrew Immigrant Aid Society. Arrangements entrusted to Ralph Schugar Chapel, Inc., family owned and operated. www.schugar.com.
Condolences
Send Condolence