Lee E. Weiss, PhD

June 30, 2021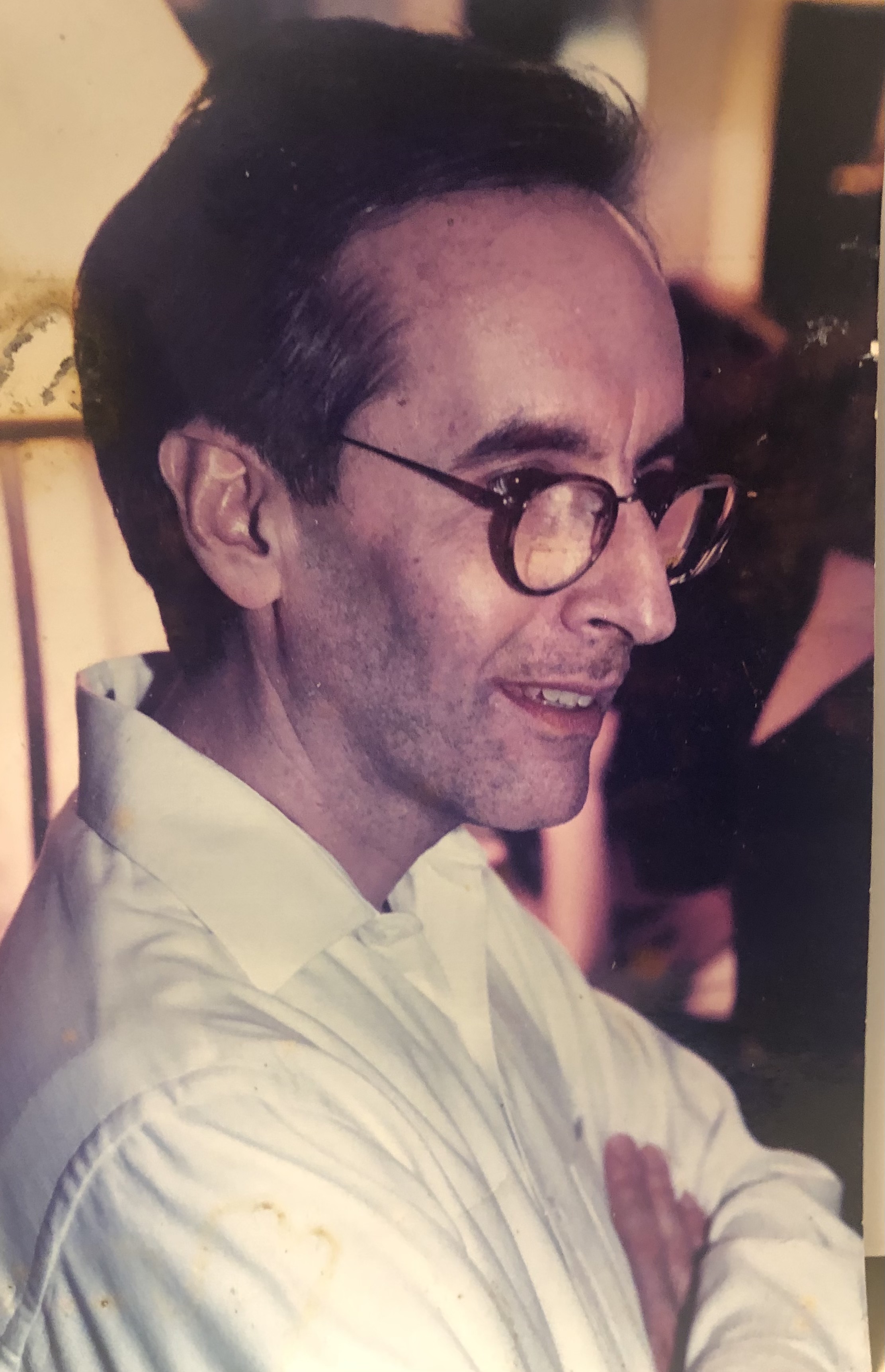 Funeral Information
July 2 2021 - 11:00 am
Homewood Cemetery, 1599 South Dallas Avenue, (Squirrel Hill), Pittsburgh 15217


LEE WEISS, PHD: Professor Emeritus at Carnegie Mellon University, the epitome of a scholar and a gentle man.  Best-brother-ever-could-be to Connie Sukernek and brother in law to Peter Sukernek; Uncle to Jay and Kelly Sukernek; and Great Uncle to John, Nick, and Will Sukernek. Lee will be missed by loving cousins (Schmee to some!) and his many friends and colleagues. Dr. Weiss was a founding member of Carnegie Mellon's Robotics Institute. In the early years of the Institute his research focused on visual servo control of robots, flexible manufacturing systems, and micro-electro mechanical systems (MEMS). He then went on to pioneer numerous methodologies and systems for additive manufacturing. However, he always went back to his roots in bioengineering, and over the last 45 years he has sought to apply his diverse background to create technology-based solutions to address challenging problems in translational clinical medicine, including development of devices for interventional radiology, fetal heart monitoring, cardiac pacing, angioplasty, MEMS-based drug delivery, and computer-aided surgery. And, for the past 25 years until present, his research has focused on the biological foundations for and translational aspects of tissue engineering and regenerative medicine. He holds 37 issued U.S. patents, has 161 peer-reviewed publications, and founded several biomedical start-up companies. (From CMU's home page) Graveside Service and Interment will be held on Friday, July 2, 2021 at 11 AM at Homewood Cemetery.  If you would like to make a donation in Lee's memory, please consider the JAA (jaapgh.org). Arrangements entrusted to Ralph Schugar Chapel, Inc., family owned and operated. www.schugar.com 

Condolences
Send Condolence
Unfortunately I haven't seen Lee or family for decades. I'm so sorry I didn't know this outstanding man and cousin and I send condolences to the family on your great loss.
By Ferne Klein Kalstone
- July 09, 2021
---
I remember Lee fondly from my days at CS/SCS. He was such a kind person had a great sense of humor! I am so sorry for your loss. May he rest in peace.
By Terri Sawdon
- July 07, 2021
---
I met Lee very early in my own career at CMU, and immediately recognized him as a truly exceptional person. His intelligence, his passion for his work, his interest in helping others, his humility -- all of these were part of the wisdom he shared with those of us around him. I am sad to lose him as a friend, but I am so honored to have known and learned from him.
By Tom Mitchell
- July 02, 2021
---
Lee was truly an engineer's engineer. With a deep knowledge of physics he would come up with unique solutions that no one else had seen. We feel honored to have known him.
By Dan and Karon Siewiorek
- July 02, 2021
---
Fond farewell to Lee Weiss. He had a special radiance of kindness and humor. He will be remembered by all as a wonderful part of the Carnegie Mellon, CIT, SCS and RI communities.
By Cheryl Wehrer and John Bigler
- July 02, 2021
---
I have very fond memories of Lee. Every time I passed him in the halls at CMU we had a good conversation. I always enjoyed talking to him. He was genuinely a scholar and a gentleman. Rest in peace Lee.
By Colleen Everett
- July 02, 2021
---
My deepest sympathy to Lee's family. We were truly lucky to have him as our colleague at CMU for so many years. He will be missed.
By Norman Sadeh
- July 02, 2021
---
Lee was a very good friend and colleague at the Robotics Institute since 1987 when I joined. We have also been in touch since his retirement. He was a brilliant scientist and a trusted friend. I will miss him terribly.
By Katia Sycara
- July 02, 2021
---
So sorry to receive this sad news. Beautiful obit: droll and understated, like Lee himself: it must run in the family. Condolences!
By Mel Siegel
- July 02, 2021
---
Dear Connie and family I am heartsick to read the news of Lee's passing. I always wished I had had more occasions to spend time with him. I loved his gentle nature, his intelligence and his ironic sense of humour. My nephew David decided he was the "great man." What could possibly have been as cool as a robotics engineer? Like David I suspect I will always remember him that way, as the "great man." May his memory be a blessing. Love, Sima
By Sima Godfrey
- July 02, 2021
---
Dear Connie and Peter, So sorry to learn of Lee's passing. With sympathy, Mark
By Mark Freed
- July 01, 2021
---
I am so sorry to learn about the death of your beloved brother, Lee. I am amazed at his accomplishments. I know how very proud of him you all are. Thinking of you. Bobbee
By Bobbee Slotsky Kramer
- July 01, 2021
---