Marilyn Brody

July 21, 2021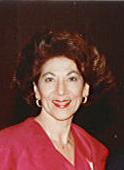 Funeral Information
July 25 2021 - 11:30 am
Ralph Schugar Chapel Inc., 5509 Centre Avenue, Pittsburgh, PA 15232


MARILYN BRODY: On July 21, 2021. Marilyn lit up the room. She maintained friends from her early days at HB Davis and Colfax Schools, to her days of modeling in FL, to her wonderful neighbors at Beacon Hill. Marilyn was the sister of Dorothy Dresbold Greenberg and the late Jeanette Meyers. She is survived by nieces and nephews, Joel Dresbold (Amy), Cherie and Michelle Dresbold, Martin Meyers (Julia) and Arlene Meyers; great nieces and nephews Elizabeth, Ben, Lyle, Seth, Cara, Beth and the late Ron Meyers; and great-great nieces and nephews Kennedy, Lincoln and Miles. Marilyn leaves behind her treasured cat and dog, Chloe and Sammy, who will be adopted by Dorothy and Michelle. Those who knew Marilyn were blessed. Services at Ralph Schugar Chapel, Inc., 5509 Centre Avenue, Shadyside on Sunday, July 25, 2021, at 11:30 am. NO PRIOR VISITATION. Interment Pliskover Cemetery, Kennedy Township.  Contributions in Marilyn's memory may be made to the Jewish Community Center of Greater Pittsburgh, the Jewish Association on Aging, 200 JHF Drive, Pittsburgh, PA 15217 or to a charity of the donor's choice. Arrangements entrusted to Ralph Schugar Chapel, Inc., family owned and operated. www.schugar.com. 

Condolences
Send Condolence
Although I haven't spent a lot of time lately with Marilyn, I feel like I lost a friend. We used to go swimming together and she looked so fabulous in a bathing suit!
By Selma weiss
- July 28, 2021
---
I did not know her well but would always see her at Shop N Save. A smile on her face and friendly hello. My sympathies to Dorothy and the family. Rosalyn Markoviz
By Rosalyn Markovitz
- July 27, 2021
---
I got to know Marilyn when she worked at Leslie Dresbold, and always had a dog. Fast forward we moved to Beacon Hill and got to spend lots of time with Marilyn. She was quite a character who made you laugh alway chasing the dog or cat. Rest In Peace and condolences to her family
By /roberta and donnie mann
- July 25, 2021
---
When I was very young we used to go to fla every year and I would see Marilyn modeling bathing suits at the motel. She has been my neighbor for many years. We will miss her.
By Barbara Walkow
- July 25, 2021
---