Arnold R. Greenwald

August 17, 2021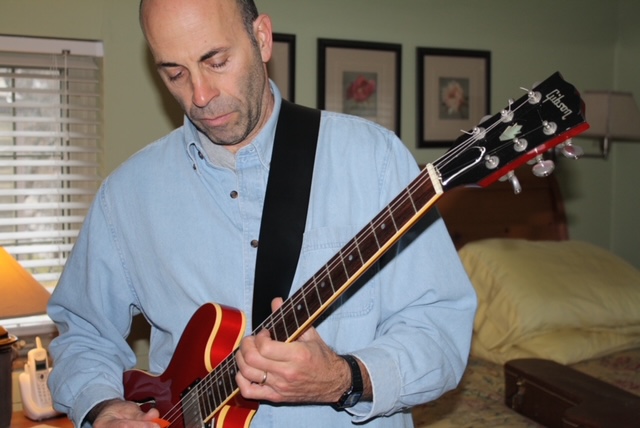 Funeral Information
August 19 2021 - 1:00 pm
Mt. Lebanon Cemetery/Beth El Section, 509 Washington Road, Mt. Lebanon, PA 15228


ARNOLD R. GREENWALD: On Tuesday, August 17, 2021, after a hard-fought battle with cancer; Beloved husband of Jackie Greenwald. Loving father of Jeremy (Piper) Greenwald of Pittsburgh, PA, Daniel Greenwald of Denver, CO and Rachel Greenwald of Pittsburgh, PA. Son of the late Gertrude and Arthur Greenwald. Brother of Michael (Kimberly) Greenwald of Destin, FL and Robin Bickerstaff of Southbury, CT. Also survived by many beloved family and friends. Arnie was a quiet man of many talents. He was a trusted wealth manager at PNC Bank for most of his career, accomplished musician, runner, cyclist and all-around good guy that dedicated much of his retired life as a volunteer. He put in countless hours at the Pittsburgh History and Landmarks Foundation, Literacy Council and Irish Classical Theater. He also volunteered at SHIM, Union Project, Montour Trail Meetup and had his hand in a variety of Beth El causes and roles over the years. Graveside Services and Interment will be held on Thursday, August 19, 2021 at 1 PM at Mount Lebanon Cemetery, Beth El Section. In lieu of flowers, contributions may be made to any of the aforementioned organizations in Arnie's memory. Arrangements entrusted to Ralph Schugar Chapel, Inc., family owned and operated. www. schugar.com

Condolences
Send Condolence
Yes, indeed - an all-around good guy, and a great example to the rest of us of how to live an active life of integrity, service and family. I will miss him.
By Dick Winschel
- August 20, 2021
---
I am shocked and saddened to hear of Arnie's passing. I worked with Arnie for many years at PNC. He was one of the best and with such a big heart. He always remembered my birthday every year even after leaving the bank. He will truly be missed.
By Beth Arzillo
- August 19, 2021
---
I am so so sad to hear Arnie has passed. He was one of the kindest people I've ever met. It's not usual that a finance person you work with becomes one of your dearest friends but Arnie was that kind of person. He was a good friend to our father Lew HIcks, and he helped my sister and I through a very difficult time when our father passed and we came to think of him as family. Deep deep condolences from my sister and I. He will be greatly missed. My heart goes out to his family during this time. - Jenny and Martha HIcks
By Jenny Hicks
- August 19, 2021
---
Arnie was incredible. My sincere condolences, he will be greatly missed.
By Eric Fenk
- August 19, 2021
---
I miss the hours Arnie and I spent together in our CFA study group, and the times we took our kids on outings to Meadowcroft Village. Arnie was a great guy to talk to and fun to be around.
By Rich Crouse
- August 18, 2021
---
I am so sorry for your loss. I worked with Arnie in Wealth Management and he was definitely one of my all time favorites! We always had great conversations, I learned something new every time we chatted!
By Cheryl Schademan
- August 18, 2021
---
My deepest sympathies to the Greenwald family and friends. I did not know Arnie very long, but I am grateful to have met him. What a truly wonderful person. He will be fondly missed.
By Morris Carroll, Elkridge Maryland
- August 18, 2021
---
Really sorry to hear this news. My prayers are with the entire family. Arnie was a great coworker and all around nice guy. Remember going to NY with him on business and had a great time. Peace with you.
By Antonio Morello
- August 18, 2021
---
Arnie's dedication to Beth El and it religious school will be sorely missed. He was always generous with his time and knowledge.
By Gloria Andrejcik
- August 17, 2021
---