Ronald N. Watzman

August 19, 2021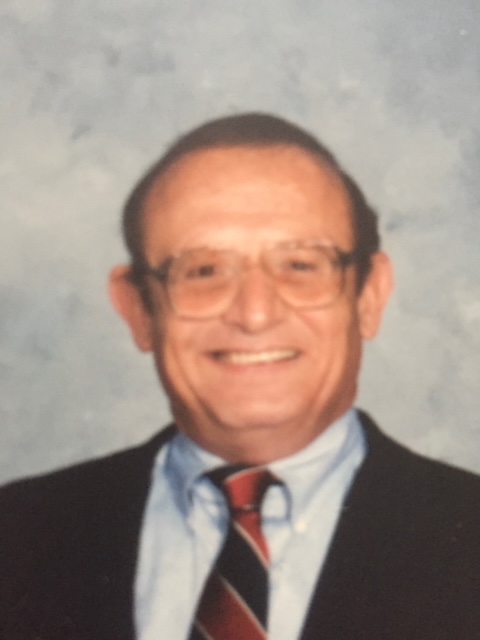 Funeral Information
August 22 2021 - 1:30 pm
Mt. Lebanon Cemetery, 509 Washington Road, Pittsburgh, PA 15228


A Vigorous Advocate for Pennsylvania's Public School Teachers




Ronald N. Watzman (Ron) liked to recall that when he began representing Pennsylvania public school teachers in 1968, not a single one made a five-figure salary. During his long career, he was able to improve their lives and livelihoods and enhanced their status in the communities in which they worked. Ron, 82, died at home in Mt. Lebanon on August 19, surrounded by family members—taken too soon by a fast-moving, metastatic bladder cancer. He was helped immeasurably by the nurses and aides of the Gallagher Hospice and Angels for the Elderly who worked tirelessly to make him comfortable. Ron is survived by his wife Anne (Teplitz) Watzman, and their sons Jeffrey Alan (Jennifer ), of Westport, Ct, and their sons Jake and Alex; and Lawrence David (Harlika) and their sons Luc and Isaac of Columbus Ohio and Las Vegas, Nevada, as well as his sister Marci (Watzman) Bartolotta, of Davie, Fla. whose daughter Shari and son-in law Dean live in Mobile, Alabama. Ron was born in Squirrel Hill but moved to Carnegie, Pa., at an early age where his parents, Milton I. Watzman and Esther (Cruso) Watzman, had moved when Milton established a law practice there. Ron graduated from Carnegie High School as valedictorian of his class in1958, received a Bachelor of Arts degree from the Pennsylvania State University in 1961 and went on to the University of Pittsburgh Law School where he graduated first in his class. Ron practiced several kinds of law over the decades, but labor law was his speciality. He represented the Pennsylvania State Eduction Association in various capacities from 1968-2010, first as a retained attorney, and later as in-house counsel during the last decade of his career. He confronted numerous legal challenges and was responsible for positive outcomes in several groundbreaking legal cases impacting labor and education law in Pennsylvania. He also mentored many PSEA staff members. He received several awards in recognition of his contributions—the Samuel Francis Symposium Award and the Lewis E Adler Award for outstanding contributions to Education in Pennsylvania. Over time, he received many tributes from admirers as well as the opposition. One attorney recently wrote, "I always considered you more than a worthy opponent, rather as a man who was fearless, courageous, spoke truth to power and was, at times, outrageously funny, as well as frightening to the opposition. In protecting your members, the fear of your skills made better administrators of them. It is my honor to have worked with you." Ron and his family have been members of Temple Emanuel of South Hill for more than 40 years. After retiring in 2010, Ron began to volunteer with the Salvation Army, feeding people from a food truck parked weekly on the North Side Commons, as well as working in the Salvation Army's Greentree warehouse. Ron's greatest joy was family—wife, children and grandchildren—going to the beach or taking them to see their first Broadway plays. He loved golf, live theater, travel and a good joke. He had a wonderful sense of humor and an infectious laugh that made people laugh along with him. He was fortunate enough after retirement to be able to travel to interesting places in the world in Europe, Asia, Israel and Jordan. Graveside Services and Interment for Ron will be held at 1:30 p.m. on Sunday, August 22, 2021, at the Mt. Lebanon Cemetery, 509 Washington Road, Pittsburgh, PA 15228. In lieu of flowers, the family suggests contributions to the Gallagher Hospice Foundation, 1370 Washington Pike, Suite 401B, Bridgeville, PA 15017; or Angels for the Elderly LLC, 5605, Marilynn Drive, Pittsburgh, PA 15236. Arrangements entrusted to Ralph Schugar Chapel, Inc., family owned and operated. 

www.schugar.com

 
Condolences
Send Condolence
To the family, Iam so sorry for your loss . I am a classmate of Ron's . Carnegie High class of 1958 May he RIP
By Alan Millico. McKinney,Tx
- August 25, 2021
---
Prayers for Ron's family and dearest friends. I went to school at CHS when he was there. I gradated in 1959 God Bless. Shirley Black Lazor
By Shirley Black Lazor
- August 23, 2021
---
Dear Anne, I want to express my sympathy on the loss of your beloved husband, Ron. I had the pleasure of talking with him on behalf of Pitt Law School and meeting him at our Taylor Allderdice class reunion.
By Richard M. Gordon
- August 22, 2021
---
Dear Anne: My deepest sympathies to you. Treasure the memories. Stay strong. My thoughts and prayers are with you always. The memory of a life well spent is eternal.
By Christine Swaney
- August 22, 2021
---
Dear Anne , Jeff and Larry, We are so sorry to learn of Ron's death. He was so smart and funny, and kind. I know there is a big hole in your lives right now. I pray for your peace. Love, Jo Anne
By JoAnne Mark Parke Gerhardt
- August 21, 2021
---
It was an honor to know Ron. Besides being a gentleman and one of the most intellectual persons I knew. But you know what? Ron was a great listener. I will really miss him.
By John hlafcsak
- August 21, 2021
---
I work with Ron at the salvation army EDS division Ron always had a smile on his face he was a great guy I always enjoyed seeing Ron. Every time we work together or went out for lunch he always had a joke or two to tell he will be well love and missed.
By Michael J Shehand
- August 21, 2021
---