Rabbi Jason Z. Edelstein

September 4, 2021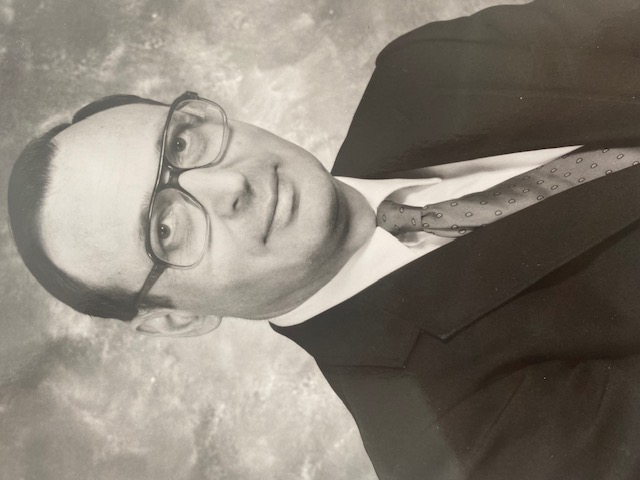 Visitation Information
September 6 2021 - 9:00 am
Temple David Congregation, 4415 Northern Pike, Monroeville, PA 15146
Additional Visitation at Ralph Schugar Chapel, Inc., 5509 Centre Avenue, Shadyside on Sunday, 6 - 8 PM. 
Funeral Information
September 6 2021 - 11:00 am
Temple David Congregation, 4415 Northern Pike, Monroeville, PA 15146
JASON Z. EDELSTEIN: Jason Edelstein was born January 31, 1930 in Newburyport, Massachusetts and passed away peacefully in Pittsburgh, Pennsylvania at the age of 91, on Saturday, September 4, 2021. He was preceded in death by his beloved wife, Eva B. Edelstein, in 2019. He was a loving father of Philip (Debbie) Edelstein, Sharon (Bradley) Simon and Joseph Edelstein (Lori Defilippi); He was a loving grandfather, "Zayde," to Rebecca, Max, Jared, Tori and Jordan. He is also survived by his brother, David (Sandy) Edelstein of West Palm Beach, FL. In his early years, Jason attended Newburyport High School and continued his studies at the University of New Hampshire where he earned a B.A. in Psychology (1951) and an M.A. in Clinical Psychology (1953). In 1952, Jason married Eva, and over the next 67 years they lived in Williamsburg, Virginia (1952 – 1953); Cincinnati, Ohio; (1953 – 1958); Honolulu, Hawaii (1958 – 1960), Monroeville (1960 – 2020) and Pittsburgh until his passing. After a brief career as a psychologist, Jason attended Hebrew Union College where he earned his M.A. and became an Ordained Rabbi in June of 1958.  Jason was a Lieutenant and Chaplain in the US Naval Reserve and served in Pearl Harbor from 1958 until 1960. On December 7, 1959, Jason officiated the dedication ceremony of The USS Arizona at Pearl Harbor. He also hosted a luncheon with Dr. Martin Luther King when he traveled to Pearl Harbor to visit the site. Jason served as Rabbi of Temple David in Monroeville PA from 1960 – 1995 and Rabbi Emeritus from July 1995 till his death. From 1978 until 1995, Jason served as the coordinator for the Central Conference of American Rabbis Crisis Hotline, which served fellow Rabbis and their families. For 51 years he taught in both the Theology Department and the Seminary at Saint Vincent College from 1968 until 2020.  With his close friend Father Campion Gavaler, he pioneered and co-taught a course in Catholic-Jewish Dialogue which gave way to a permanent Chair in Catholic-Jewish Dialogue in his honor in 2015. He was awarded the Thoburn Excellence in Teaching award in November 2000. As recently as July, Jason continued to lecture on Jewish topics and led a discussion group on the Holocaust for his fellow residents at Lighthouse Pointe in Fox Chapel.  Jason loved spending time with his children and grandchildren. He enjoyed good food and good conversation, and was never at a loss for a thoughtful word and prayer that fit every occasion. Services at Temple David, 4415 Northern Pike, Monroeville on Monday at 11 AM. Visitation  at Temple David two hours prior to services, (9 - 11 AM). Additional visitation will be held at Ralph Schugar Chapel Inc., 5509 Centre Avenue, Shadyside on Sunday, 6 - 8 PM.  Interment Temple Sinai Memorial Park. Memorial donations can be made to the Jason Z. Edelstein Endowment Fund at Temple David, 4415 Northern Pike, Monroeville, PA. 15146. Arrangements entrusted to Ralph Schugar Chapel, Inc. www.schugar.com 
Condolences
Send Condolence
We are terribly sorry for your loss. We wish you peace as you mourn the loss of your beloved family member.
By Jill and Larry Wolfson
- September 08, 2021
---
We are so Very Sorry for your loss!
By Sam R.Shapiro
- September 06, 2021
---
My deepest sympathy to the Edelstein family, extended family, friends, and the Temple David community at the passing of Rabbi Edelstein. He was integral to many of my family's life cycle events and I remember him clearly, officiating, caring, and fully participating as each was of the utmost importance. As an adult I realize the sacrifices made by the family so the Rabbi could fulfill his work and the commandments inherent therein. He was a special man, and a very special Rabbi, held in the highest esteem by all. His memory will always be for a blessing.
By Rita Verk Zolot
- September 06, 2021
---
Rabbi Edelstein was my rabbi and teacher. He was there for my naming ceremony, my Bat Mitzvah, my Confirmation and for all of the holidays and sermons in between. Including services held at the movie theater! I am saddened for his family. His uniqueness makes him unforgettable. I am eternally grateful that his spiritual, kind and gentle soul graced my life. His memory is a blessing.
By Dena Leibowitz
- September 05, 2021
---
Dear Philip, Joe, Sharon, and your families, Mom just told me of your Dad\'s passing. My sincerest and heartfelt condolences. I am deeply saddened. He was a light in my life, especially my younger years. He was my all time favorite teacher. And I loved his sermons; I once told him that he should publish them. His warm and kind counsel helped me get through my father\'s illness and passing. And I carry the wisdom that I learned from him with me every day. He is the only Rabbi I\'ve met who I admired and cherished as I do. May his memory be a blessing. Much love to you all.
By Pamela Cohen
- September 05, 2021
---
It saddens me greatly to hear of the passing of Rabbi Jason Edelstein. He was part of a generation of rabbis that is nowadays not understood, nor appreciated. He was the founder of Temple David along with a handful of couples/families back in the early sixties. He served as a spiritual guide and mentor to my parents and to me before I moved on. He possessed an understanding and tolerance of people that made him revered in any of the communities that he lead or dealt with. These communities consisted of every one of his congregants young and old, his students at St. Vincent, and those in the larger Greater Pittsburgh community including the members of the Conservative and Orthodox movements. It is very uncommon that a small town like Monroeville, Pa. should merit the likes of Rabbi Edelstein. I am very sad not only for the loss to Edelstein family, but for the loss to Monroeville Jewry and for this generation of very special rabbinic leaders that is leaving us little by little.
By Rabbi Shlomo (Steven) Linzer
- September 05, 2021
---
Dear Edelstein Family, my sincere condolences for your loss. Rabbi Edelstein set the bar for being a rabbi, an educator, and for being a leader. He had a very strong relationship with my entire family, was involved in all of the rites of religious passage and in our education, and had a social relationship with my parents. I often thought of him while attending Torah study; wondering and wanting to know what his thoughts would be on a particular parsha, passage, or even the use of a single word. What struck me most, even as an unsophisticated child, was that you could feel his leadership and certitude. May his memory and your Mom's be a blessing.
By Lowell Moritz
- September 05, 2021
---
He was a great teacher and a wise man. It was an honor to have him officiate my wedding, something for which I am always grateful. His words to my husband and me stick with me even 32 years later. Sympathies to the Edelstein family. May his memory be a blessing.
By Jayne Levenson Butler
- September 05, 2021
---
I have known many Rabbis in my lifetime (I'm even related to a few) but there is only one Rabbi I have always referred to as "THE Rabbi" and that was Rabbi Jason Edelstein. He was my first Rabbi and knew me my entire life. He performed my naming ceremony, was my Rabbi for my Bat Mitzvah, my Confirmation, and was there for me over and over again. As a little girl, I once asked him if Rabbis could marry themselves. He tried to hold back the laughter, but explained it would be too difficult for a Rabbi to perform his own wedding ceremony. Once I asked him if the reason we raise up after bowing during a specific prayer was because we were saying "liftnay". Again, he was kind and caring and explained that it was coincidental, not because I thought we were saying "lift". Rabbi was not an overtly warm, mushy person. He was very strait-laced. That didn't stop him from having sincere, caring relationships with people. My mom was his secretary when I was very young and knew him in her own way, but for me, I looked up to him in a way different than anyone else I knew. One time she had to drop something off at his house and asked me to take it to the door. He answered the door wearing jeans and I couldn't believe my eyes! I ran back to the car, shocked that a RABBI could wear JEANS! I had never seen that before (or in his case, after.) Even though he wasn't outgoingly warm, he was sincere and caring and I know he cared about me. He was there for me when I went to college and was terrified my parents were going to die while I was away. He wrote me letters letting me know my fears were normal and it was okay and he would make sure they were okay. When our house burned down, he counseled me to understand that the things we lost were just things and that when we live life, we should remember the events in our minds, rather than miss the actual event because we are too busy taking pictures. Throughout the years, he has sent me kind notes and when I would come home and see him, he was always smiling and genuinely interested in my life. I'd like to think he was happy to know I was so involved in my current congregation. He got to meet my son Trevor many times and see him grow up from year to year too. Today The Rabbi passed away and I am crushed. It is not lost to me that he passed on the Shabbat right before Rosh Hashanah. He taught us that Jewish tradition believes that a person who passes right before the new year has lived a full life and is the most righteous of people. That is so fitting of this truly awesome person. I will miss getting to see him. May his memory be for a blessing.💜
By Shoshanah Wolfe Drake
- September 05, 2021
---