Norman B. Weizenbaum

September 11, 2021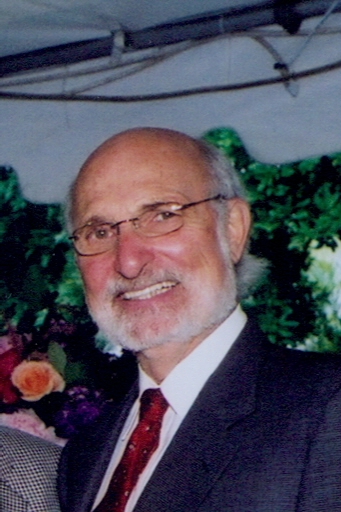 NORMAN B. WEIZENBAUM: Peacefully and surrounded by love, on September 11, 2021. Beloved husband of the late Marilyn Weizenbaum; loving father of Barbara Weizenbaum (Robert Gorby), Nan Weizenbaum (Reza Vali), and jim lampl. Stepfather of Sharon Webster. Adored "Pop Pop" of Emily, Lindsay and Rachel Gorby, Adam Webster and the late Lauren Webster. Brother of the late Rose Plung and Lawrence Weizenbaum; uncle of caring nieces and nephews. He is also survived by loving caregivers to whom his family will forever be grateful. Norman was a second-generation member of one of the five families who founded the Giant Eagle supermarket chain, which began as a small grocery chain in the 1930s and has grown steadily to become one of the largest privately owned companies in the United States. As a young man, Norman worked alongside his father, Morris Weizenbaum, who with his partner Hyman Moravitz opened a small supermarket at the edge of Pittsburgh's Strip District called OK Grocery. As a teenager at Allderdice High School, Norman worked in the grocery stores after school and on school breaks, helping in every aspect of the business including as a butcher, stockroom clerk and bagger. After graduating from The University of Pennsylvania, Norman returned to the company and held various roles in senior management. As the company grew, Norman always maintained the importance of being present in the stores and would do frequent  "store visits." Not only did he have a keen mind for all of the store's sales figures and operations, he also took an active and caring interest in the lives and families of all of the employees. Norman was always the consummate toastmaker, but on Norman's 65th birthday, a friend made a toast that said "to Norman, the only person I know who cares more about what I have to say than I do." Throughout his life, he was involved with a number of charitable organizations. Most recently, he served on the Board of The American Committee for the Weizmann Institute of Science. Norman enjoyed literature, history, and classical music. He appreciated the outdoors and being physically active and was a bicyclist, sculler and frustrated golfer. His best golf advice that he imparted to his son-in-law was "no matter how badly you're playing, remember to always take time to stop and enjoy the surroundings." Norman and Marilyn enjoyed hosting friends and family at their summer home in Chautauqua, NY where they were involved in the Hebrew Congregation of Chautauqua, the Chautauqua Opera and the music school. On many mornings, Norman would unabashedly stand outside on his deck in one of his colorful bathrobes having coffee -- smiling and waving hello to all of the runners and walkers as they turned the corner onto Elm Lane. He and Marilyn traveled often and especially enjoyed their trips to Santa Fe where they began their love of collecting Southwestern art. A remarkable, intelligent man, he lived every day of his life with humility and grace. Norman's legacy will be the kindness, empathy and respect that he gave to all of those around him and all of the lives he made better through his unconditional love and support. Graveside Services and Interment Private. Donations in Norman's memory may be made to The American Committee for the Weizmann Institute of Science via their website Weizmann-USA.org  (not available on mobile devices). Arrangements entrusted to Ralph Schugar Chapel, Inc., family owned and operated. www.schugar.com.

Condolences
Send Condolence
you where a important part of my life.i will miss you deeply.the void in my heart will stay empty,till we meet again rest in peace,i love you BRO robert
By Robert Clark
- September 13, 2021
---
Norman was one of the kindest and caring man I have ever met. I first met him when I was a child growing up in Churchill outside of Pittsburgh. I grew up playing with Sharon, Nan and Jim. I have so many wonderful memories of Norman that I will always treasure. One that stands out was my wedding and his heartfelt wishes. I send my love and best wishes for your family 💖 and of course Barbie.
By Paul Marks
- September 12, 2021
---
This world, like we often say, is not our home but it hurts to lose a love one, especially an exceptional personality as Norman. For the beautiful exemplary life you lived and the many lives you influenced (including that of my daughter Ida), you will forever remain in our hearts ❤️. We will continue to cherish the family and legacy you've left behind. Rest peacefully with your maker.🙏
By Moses Nii Okai Aryee
- September 12, 2021
---
Norman Weizenbaum was a very kind and caring person. Everything mentioned in his obituary is absolutely true. I remember playing touch football on his lawn when I was in junior high school with JIM lampl. Norman had kind words and encouragement for all of my family members whom he knew. When my mother passed away, Marilyn Weizenbaum gave me a great deal of emotional support. When I served as a Diplomatic wife for USTR for the US Government, Norm gave me a nod of approval saying that I was up to the task of serving my country. When my father, George Pow died and I returned to Wilkinsburg for the funeral, I witnessed drug trafficking in Woodlawn Cemetery. After seeing this, as I drove up William Penn Highway not quite sure what to do, I pulled into the Weizenbaum driveway, knocked on the door and Marilyn invited me in, talked to me and assured me that she would mention it the next time she attended a Wilkinsburg Community meeting. I will be eternally grateful for all that the Weizenbaum family has done to enhance my life and to enhance all of humanity.
By Lidian Pow
- September 11, 2021
---